Easter is almost upon us, and that means bringing out all the cute and whimsical bunny themed home decor.
Every year we grab one or two items to add to our seasonal home decor collection, and thought we would share with you some of our all time favorites.
Moss Bunnies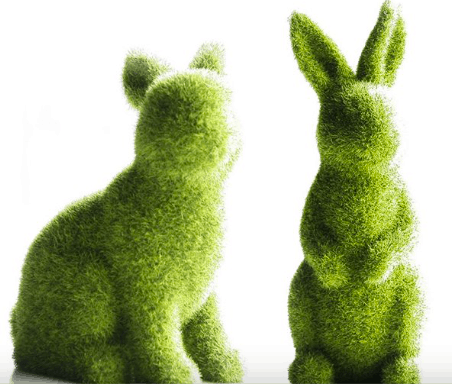 Year after year, these green moss bunnies have been a favorite! They look great with any design, and kids just love them. So do adults, because how can you not?!
2. Mini artificial topiary bush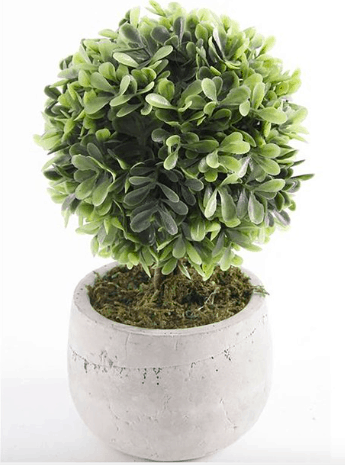 This small faux plant is great for lots of seasons, not just Easter.
You can also dress it up by putting it into a decorative planter!
I like to put mine on my mantle for spring because it's only about 7 inches tall, so it looks good next to other vases.
3. Egg Shape Easter Plate
If you are hosting an Easter party, these egg-shaped plates are perfect for serving little appetizers or snacks.
4. Artificial Spring Flower Bouquet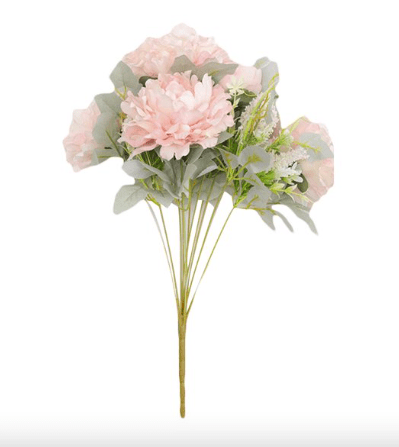 While fresh flowers are always loved, an artificial flower bouquet will last all season long without wilting!
Or take a much needed trip to Hobby Lobby, and make your own unique bouquet or centerpiece.
5. Easter Bunny Table Runner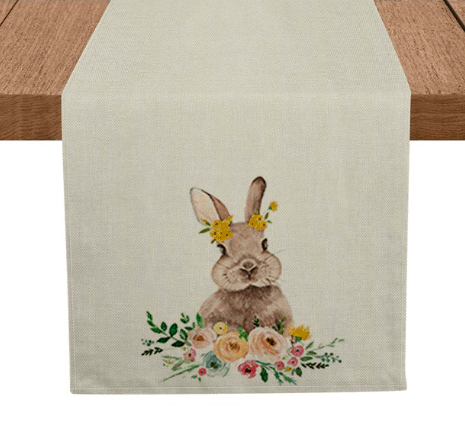 This Easter bunny table runner will really brighten up your dining room.
It's simple and elegant, while still being whimsical enough for kids.
6. Bunny Cupcake or Dessert Stand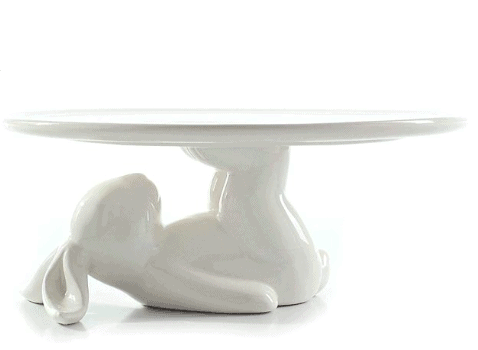 How freaking cute is this bunny cake stand?! Can't you just imagine the look on everyone's face when they notice this little bunny holding up the desserts?
7. Bunny Throw Pillow Case
Another small way to add some Easter decor is with throw pillow case. This bunny wearing glasses pillow case just makes me smile all day long!
Once easter is over, take the pillow case back off and store it until next year.
8. Easter Wreath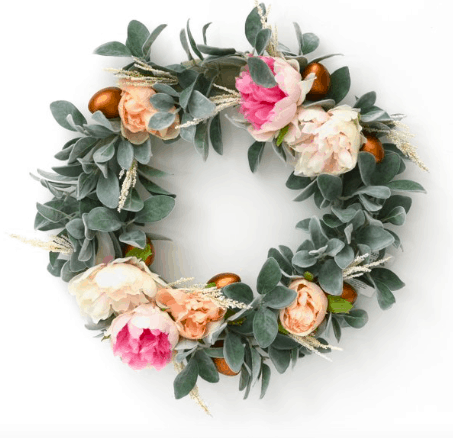 Wreaths make every door look 1000 times better! This Easter wreath especially.
It's elegantly made, with light touches of gold Easter eggs here and there. You could easily leave this up a long time after Easter.
Remember though, you don't need to buy everything on this list. Every year, we pick something new to add to our seasonal decor. This way it doesn't break the bank, and we can have a lot of variety.
Happy Easter!
You might also enjoy reading: