Saving money doesn't have to be hard work. There are some easy things you can start doing right away to saving you money!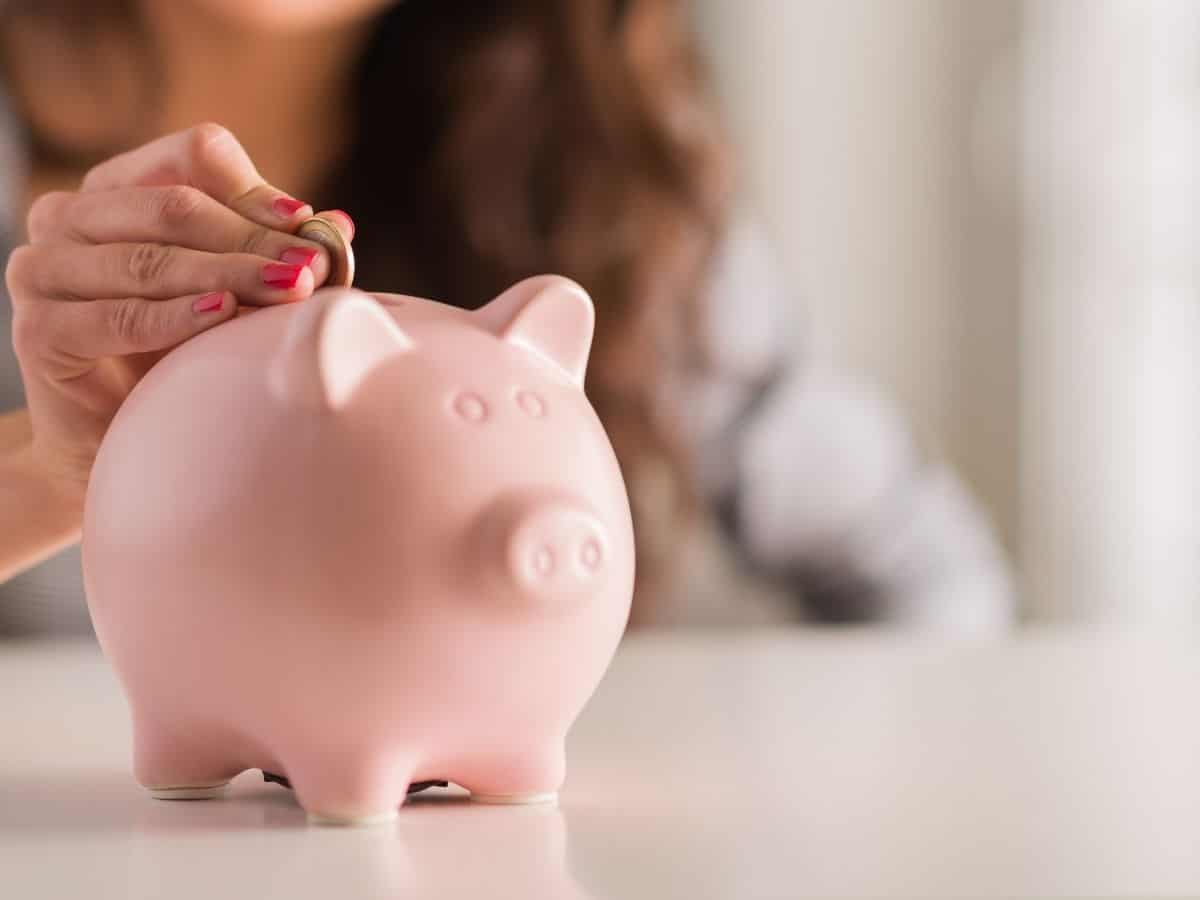 Jump to:
How to save money on food
1.Rebate Apps
There are a bunch of great grocery rebate apps that you can download onto your phone for free.
Ibotta
Checkout51
Fetch Rewards
Rakuten
2. National Consumer Panel
The simplified version of how National Consumer Panel works is that you scan in your groceries each time you buy something at the store, and they reward you with points.
Also, they have short surveys you can take to receive more points. The points can then be redeemed for giftcards and also some really cool items.
While it does take a little extra time, it is by far one of my favorite money saving tips!
3. Coupons
Coupons are a great way to save money but some people roll their eyes when they see coupons. It does take a little time, but can save you a bunch on money in the long term.
You can find coupons:
in the newspaper
print them off online
Sign up for Enfamil/Similac Checks ($5 off baby formula)
digital coupons you load onto card (Kroger)
4. Make a list before shopping
When you go shopping, make a list or at the very least have a game plan. When you go in prepared, you are less likely to splurge on items that you really don't need.
The one exception would be if it is something that you buy regularly that goes on sale.
5. Don't go down every aisle
While going down every aisle is ideal for the store, it's not great when you are trying to save money and should be limiting your trip to only the things you need.
6.Stock up during sales
This might seem like a given, but it's still worth noting that stocking up on essentials like laundry soap, toilet paper, soap, shampoo, and other non-perishable goods during sales can save you too!
Just don't go overboard, because while it is nice to have a good stockpile, stockpiles take up a lot of space.
7. Don't shop when you're hungry
Have you ever noticed that when you shop for groceries while you are hungry, you buy more? This is because you are shopping with your stomach instead of your brain.
Next time you are going to shop for groceries, make sure to go on a full stomach.
8. Stop eating out
Fast food and eating out adds up. While it might not seem like a lot of money at the time, it can certainly add up over time.
If it's unavoidable, one money saving tip would be to get a water instead of a soda. Not only is it healthier, but also cheaper!
9. Buy store brands
Buying name brands can get expensive, especially with a store brand has just as good of a quality as the name brand.
How to save money on household items
10. Adjust your thermostat
While it might not seem like it could save you money, adjusting your thermostat even a degree or two can make a big deal.
When you aren't home, set the air conditioner to run a little warmer than if you were home (and same with the heater only don't have it set as hot).
11. Buy off brand printer ink
Ink is expensive! If you purchase the ink that has been refurbished from brands like ValueToner, you can save $15+ each time you need to buy ink.
It still lasts just as long as the name brand ink, and you really wouldn't know the difference.
12. Have photos printed at store
Photos take up a lot of ink. Most stores offer very cheap prints, some at 15 cents per copy or photo.
13. Invest in high-efficiency
More and more things have gone the way of high-efficiency. While it may cost more upfront, it can save you tenfold over time.
Some of your biggest electrical users (air conditioning, refrigerator, washer/dryer) would be what you need to consider.
If you have the money to invest, you can also change out your lightbulbs with LED bulbs. Again though, this does get pricey!
14. Don't run major appliances at the same time
While there are certainly times where you can't avoid it, if you can it can help safe you big time.
Here's why: running large wattage appliances at the same time can push your electricity bill into a higher usage bracket.
Most electricity companies base how much they charge you off of the bracket you fall under for the month. For instance, run the dryer at a different time than you would run your oven.
15. Blackout curtains
These help cut out the amount of heat that your window lets in, thus making your air conditioner work less often.
Also, they help hold the heat in during the winter months if you don't have well-insulated windows or patio doors.
Insurance Saving tips
16. Get multiple quotes
When it comes to insurances, yes you want to have them, but sometimes it's important to shop around and find the best deal.
It can add up to huge savings in the long run. At the end of the day, they are providing you with a service and you have the right to find the best deal.
17. Use an insurance broker
Many people don't know this, but should! They search all over to find you the best prices for car insurance, home insurance, and more.
It's usually a free service for you and they do the hard part of shopping around to find you the best rates!
How to save money on clothes
18. Buy clothes during sales events or clearances
To save money on clothes, check for sales and clearances.
Also, shop at discount stores like Ross. They have lots of name brand and designer brands at huge discounts.
19. Buy Gently used clothes
ThredUp is a great place search for name brand gently used clothes.
It's an online second-hand store for clothing, but they are extremely picky about what they accept. Way better than Goodwill.
You might also enjoy: