Having a good immune system helps you fight off colds and infections, but what's the best way to boost your immune system?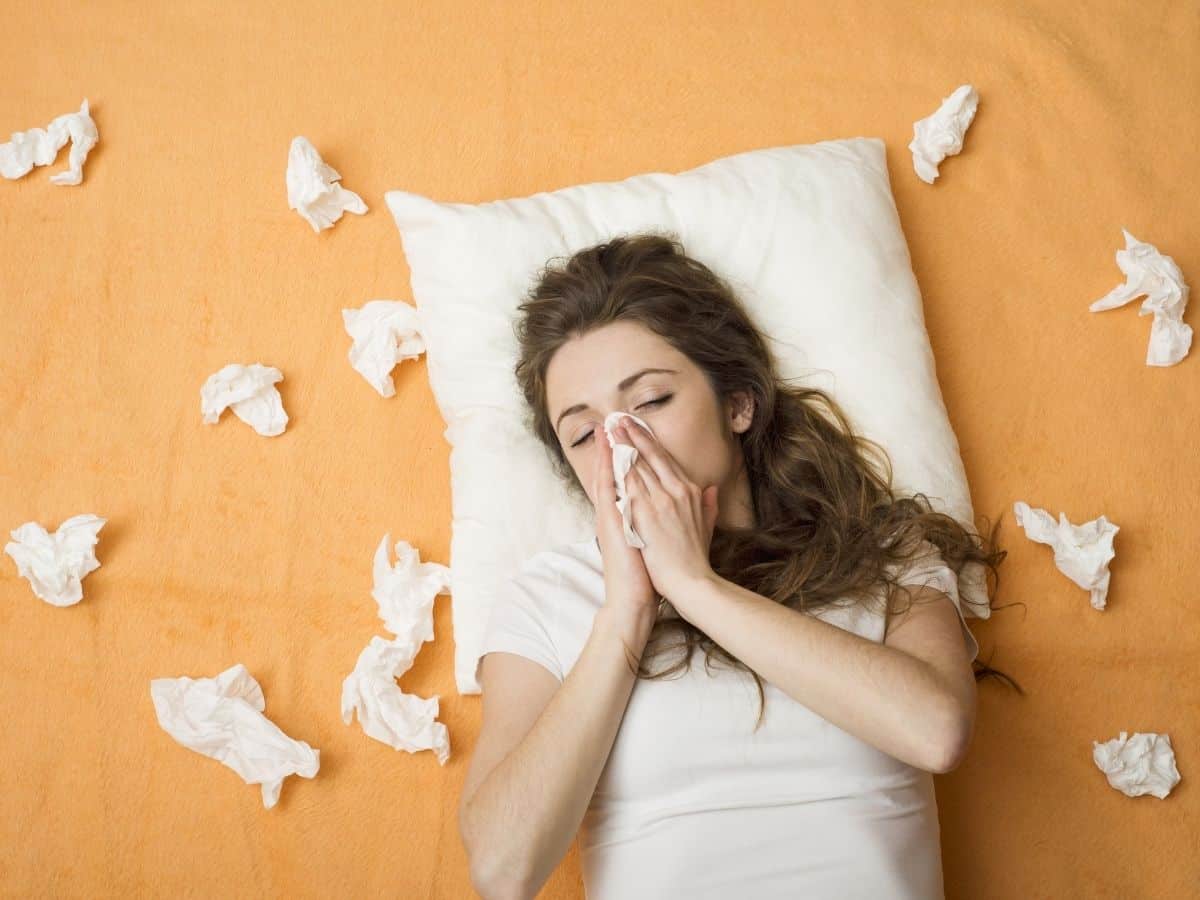 Jump to:
6 ways to help boost your immune system
Eat plenty of fruits and veggies.
Drink plenty of water.
Try to get 8 hours of sleep every night.
Find ways to de-stress.
Exercise
Take an immune support vitamin or supplement.
Eat plenty of fruits and veggies.
Fruits and veggies are loaded with vitamins and minerals that help support your immune system.
2. Drink plenty of water.
Your body can't function as good when you are dehydrated, so make sure you are drinking plenty of water.
Also, drinking water will help flush any bacteria in your mouth out that could potentially infect your throat.
3. Sleep
Sleep is important for your body to reset and rest.
According to the National Institutes of Health, when your body is sleeping, it produces cytokines which help assist your immune system in fighting infections and reducing inflammation.
4. Find ways to de-stress.
Stress can affect lots of things and make your body vulnerable to getting sick.
Make it a point to find ways to de-stress weekly or even better daily!
5. Exercise
Exercise is another thing that can help boost your immune system, but it's not something we normally think about.
According to Medlineplus, exercise changes your antibodies and white blood cells and also helps them circulate faster in your body which can help your body notice an infection sooner and fight it.
6. Immune Support Supplement
Taking an immune system supplement can help get our body the vitamins and minerals needed to be running at the top of your game.
It's always important to talk with your doctor before starting any new supplements or vitamins.
After you get the green light, we like these Airborne Elderberry supplement gummies, but there are lots of different ones to choose from.
Boosting your immune system when you are sick
While prevention is best, we all get sick. Following the same tips listed above can help get you back to feeling yourself again.
Ultimately though, whatever you have has to run it's course.
You might also enjoy reading: