Have you ever gotten a cold or the flu at the worst time?! You have so much going on and it's a battle to manage the symptoms.
Here's our top picks for the best cold and flu medicine for adults that we have used over the flu season.
Jump to: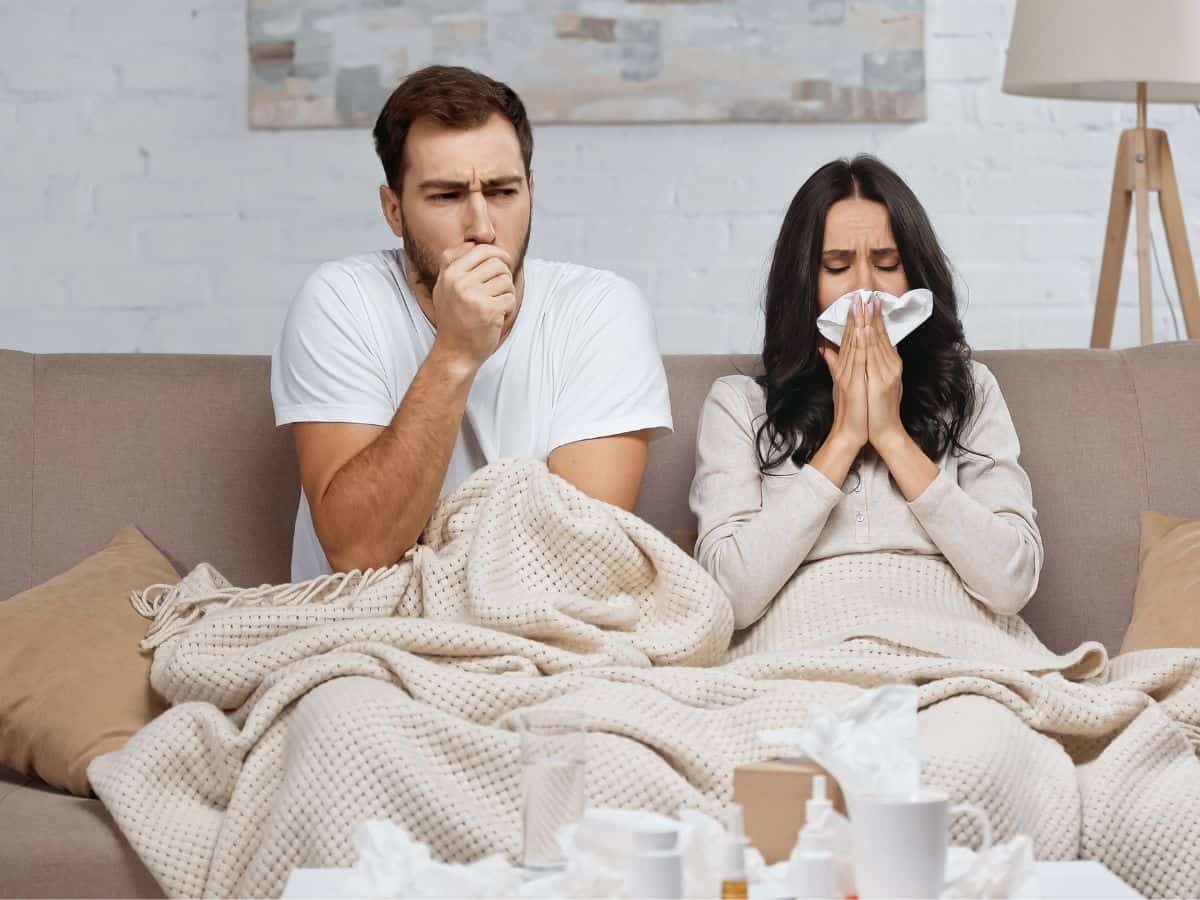 As a good rule of thumb, you should always check with your doctor or pharmacist before starting any new medicines especially if you are already on medications.
Best cold and flu medicine for adults
1. Mucinex Fast Max Cold & Flu liquid gels
Hands down these liquid gels are the best cold medicine that works FAST! My daughter brings home all sorts of things from school, including viruses and colds.
This helps with so many of the annoying symptoms from common colds to the flu. Just make sure to also find time for some rest too!
I typically just use the daytime ones, but they also have a multipack with day and night time.
What we like:
It comes in day time and night time.
No disgusting after taste because they are liquid gels.
Works fast and helps get rid of a lot of symptoms.
2. Mucinex severe congestion and cough
Mucinex has another great option that works well for alleviating certain symptoms that come with a cold or flu.
What we like:
It comes in a day time liquid and night time.
3.Alkaseltzer plus cough mucus & congestion
If liquids aren't your favorite, these liquid-gel capsules from Alkaseltzer are another great choice.
What we like:
They don't leave an awful after taste.
It comes in a daytime capsules and night time capsules.
4. Mucinex Severe Congestion & Cough
If you prefer liquids over pills, our preference is Mucinex severe congestion and cough. It works quickly to relieve your symptoms and the taste isn't too bad.
What we like:
It comes in a daytime and night time liquid.
Liquids vs Capsules
While most medicines come in both forms, everyone usually has a preference. Some people would rather drink the cold medicine over swallowing a capsule or pill.
There are benefits to the liquid version in that they can immediately coat your throat and relieve any sore throat momentarily until you drink something.
What ingredients to look for
Most cold and flu medicines have cough suppressants or expectorants.
According to the Cleveland Clinic, an expectorant helps make it easier to cough up mucus. This is an important thing for ridding your body of excess mucus and bacteria making you sick.
The National Institutes of Health describes a suppressant as substance used to stop coughing. This is great for a dry cough, but if you have mucus or productive coughs it's better to let your body cough out that junk.
Cold medicine FAQ
Does DayQuil Severe with honey work?
Yes it works, but the taste is awful. More awful than most cough medicines, stick to Mucinex if you want a liquid form or the DayQuil with honey.
You might also enjoy reading: