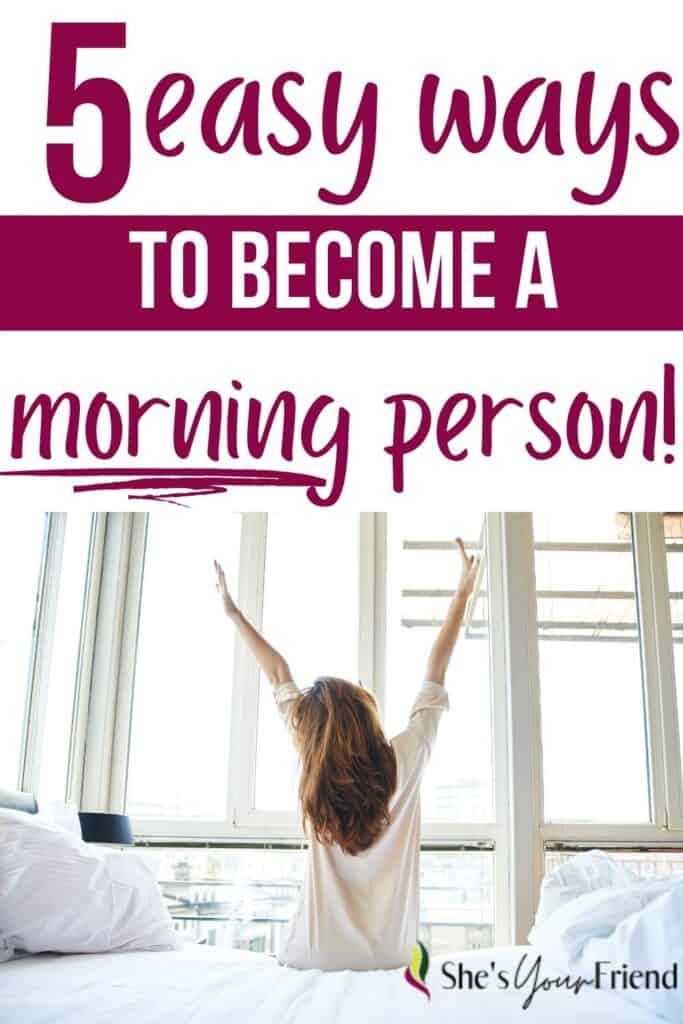 There are lots of reasons to become a morning person, but how do you actually become one? Especially when you hate mornings?
I've been there, the alarm goes off in the morning and you hit snooze at least 3 times and when you finally do get up, it just feels too early!
Here's what worked for me:
Go to bed early
Go to bed at least 8 hours before you want to get up in the morning. This way you will feel well-rested and won't use it as an excuse to stay sleeping.
2. Drink water the night before
Before you go to bed, drink a glass of water. Depending on how good your bladder is, if you haven't already gotten up in the middle of the night, you will be ready to pee!
3. Have your clothes set out or picked out the night before.
Another helpful tips for becoming a morning person is to get ready the night before.
4. Exercise in the morning
Another thing that really helped my morning routines was to exercise first thing. This gets your heart pumping and you will feel more awake in no time.
If you decide to do this, make sure you plan accordingly for time.
5. Caffeine can help
In the beginning, you might also want to have coffee ready to help wake you up. This helps when you are just starting out, but once you have been getting up early in the morning regularly, you might not need the caffeine help anymore.
You might also enjoy reading: