Finding the right face mask that is stylish and comfortable is essential for people in healthcare as well as cancer patients and caregivers who spend a lot of time in and out of hospitals.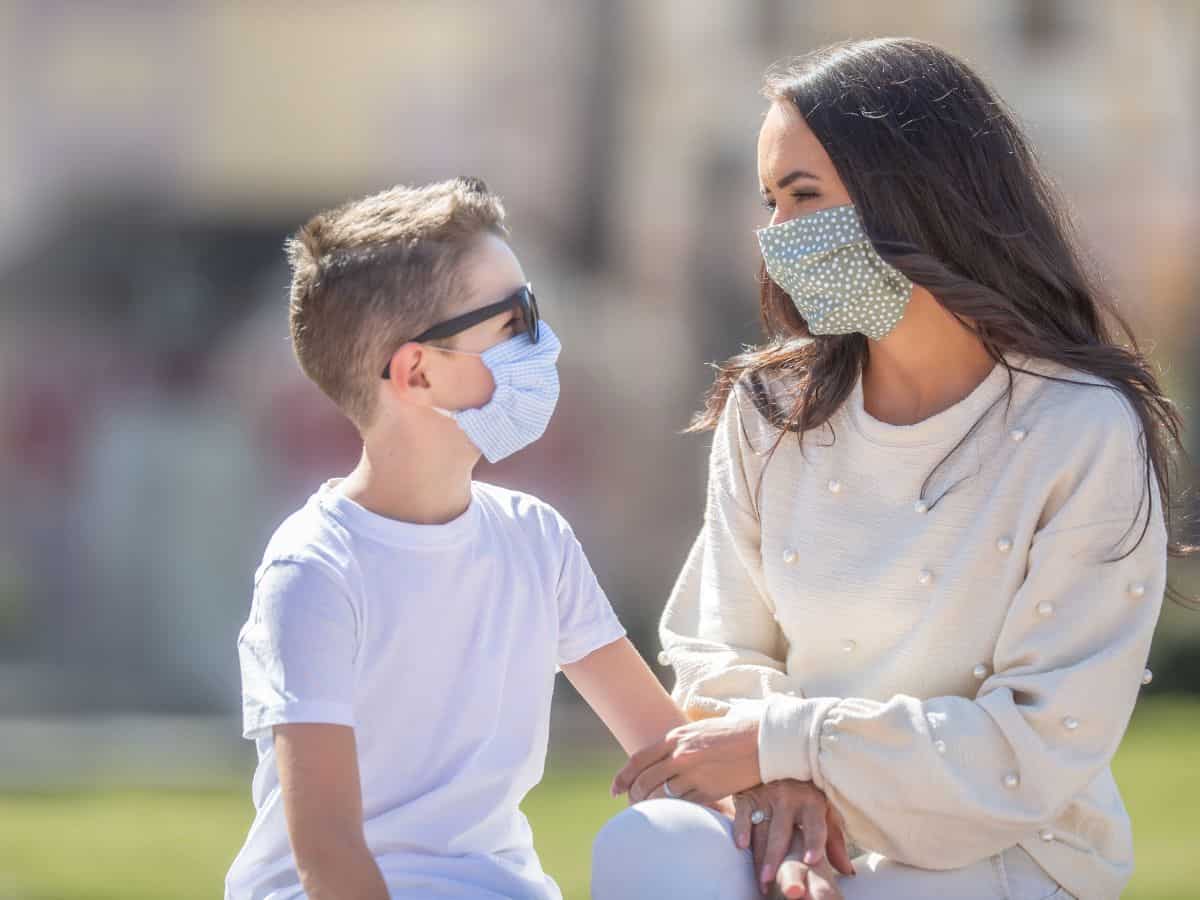 Jump to:
Stylish cloth face masks from Amazon
Here's our top picks:
1. Khaleesi Reusable Silk Face Masks
These silk face masks from Khaleesi are great because they have adjustable ear pieces, come in fun colors, and are very soft.
2.Rafaella Women's Standard Reusable Woven Fabric Face Masks
Our second choice are these woven fabric face masks. Again, they have adjustable ear pieces, affordable, lightweight, and make a great choice for many!
3.Touchstone Tribal Fabric Adjustable Face Masks
Touchstone makes some beautiful face masks, our favorite being these tribal designs. They have adjustable ear pieces, are lightweight, and the company offers so many different designs.
4.JaxMask® | Black Marble 2 Layer Cloth Face Mask
Our fourth and final choice is from JaxMask. The fabric they use is infused with silver particles to help extend the life and reduce odors.
The drawbacks are that they don't have adjustable ear pieces and they are more expensive.
Fun Face masks for kids
5. RUNHOOD Kids face masks 10 pack
These fun masks are made for kids with fun designs and even adjustable ear pieces.
With my kids, I only purchase masks with the adjustable ear pieces because they fit the best.
6. Micyon Kids washable face masks
If your little one is obsessed with dinosaurs, these face masks are perfect for them!
In my opinion, it's always better to find a fun print for kids so they will want to wear them.
Mask FAQ
How often should you wash cloth face masks?
According to the CDC, you should be washing them at least once a day. You can store the mask in a ziplock bag throughout the day, but make sure it's not worn 2 days in a row.
What temperature should you wash face masks?
Cold, hot or warm, it's up to you! Just make sure you use a detergent. If your skin is prone to breaking out, use a gentle detergent like Tide free & clear.
How do you explain wearing a mask to a child?
Explain that covering our nose and mouth helps stop the spread of germs. If we are sick, the mask keeps us from getting others sick. It can also help prevent us from catching germs from others.
You might also enjoy reading: