Halloween is a wonderful time to decorate your home with lots of fun and frightful creations. Here's some unique decor ideas from Etsy you will LOVE!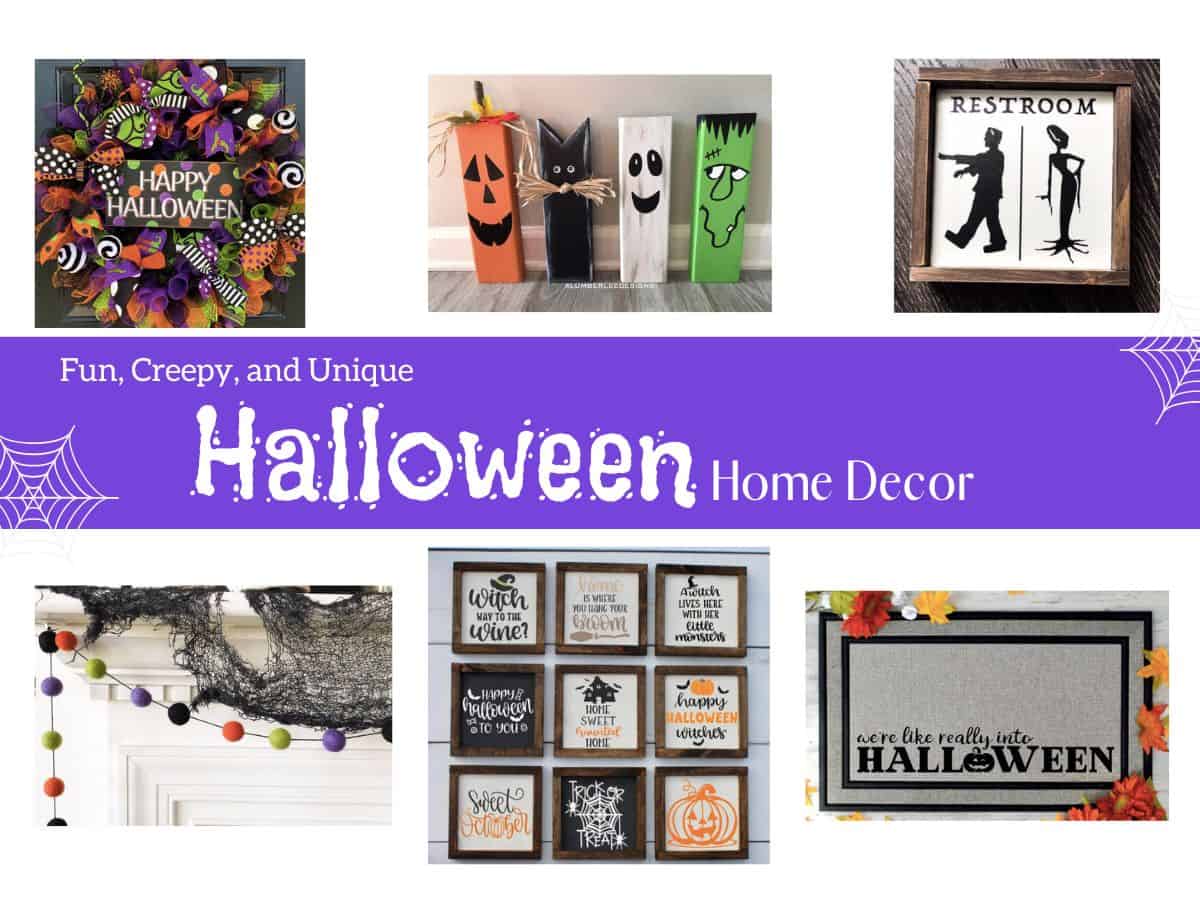 Customized "Adams Family" Sign
You just sang this didn't you! Grab this festive Halloween sign to hang in your house and EVERYONE will want to know where you got it!
Halloween Doormat
This Halloween door mat is the perfect outside decoration to spruce up your home for October. Put some Jack-o-lanterns right next to it for a festive look!
Farmhouse Frankenstein Sign
This charming sign would be perfect for your bathroom or guest bathroom on Halloween.
Wooden Candy Corn
How cute are these wooden candy corn blocks?! These would be great for indoor or out to add some charm to your home.
Wooden Halloween Decor (Set of 4)
Sticking with the same theme of home decor that is wooden, this set of 4 Halloween favorites is another appealing decoration. Place them outside by your front door, or on top of your cabinets.
Mini Farmhouse Halloween Signs
I don't know about you, but I want all 9! These fun miniature signs have clever quotes for Halloween. Pick your favorite one or make a gallery wall with all 9.
Halloween Felt Ball Garland
Okay, I might just be obsessed with this Halloween garland. It's simple, fun and would look great on anyone's fireplace mantle!
Halloween Wreath
This whimsical Halloween wreath is another great way to decorate the outside of your home.
Halloween Garden Gnomes
The last idea to decorate your home this Halloween are these creepy garden gnomes.
Which one is your favorite decoration for Halloween? Leave us a comment below!
More Halloween Articles: