One of these easiest ways to decorate your home for Christmas is with throw pillows and covers.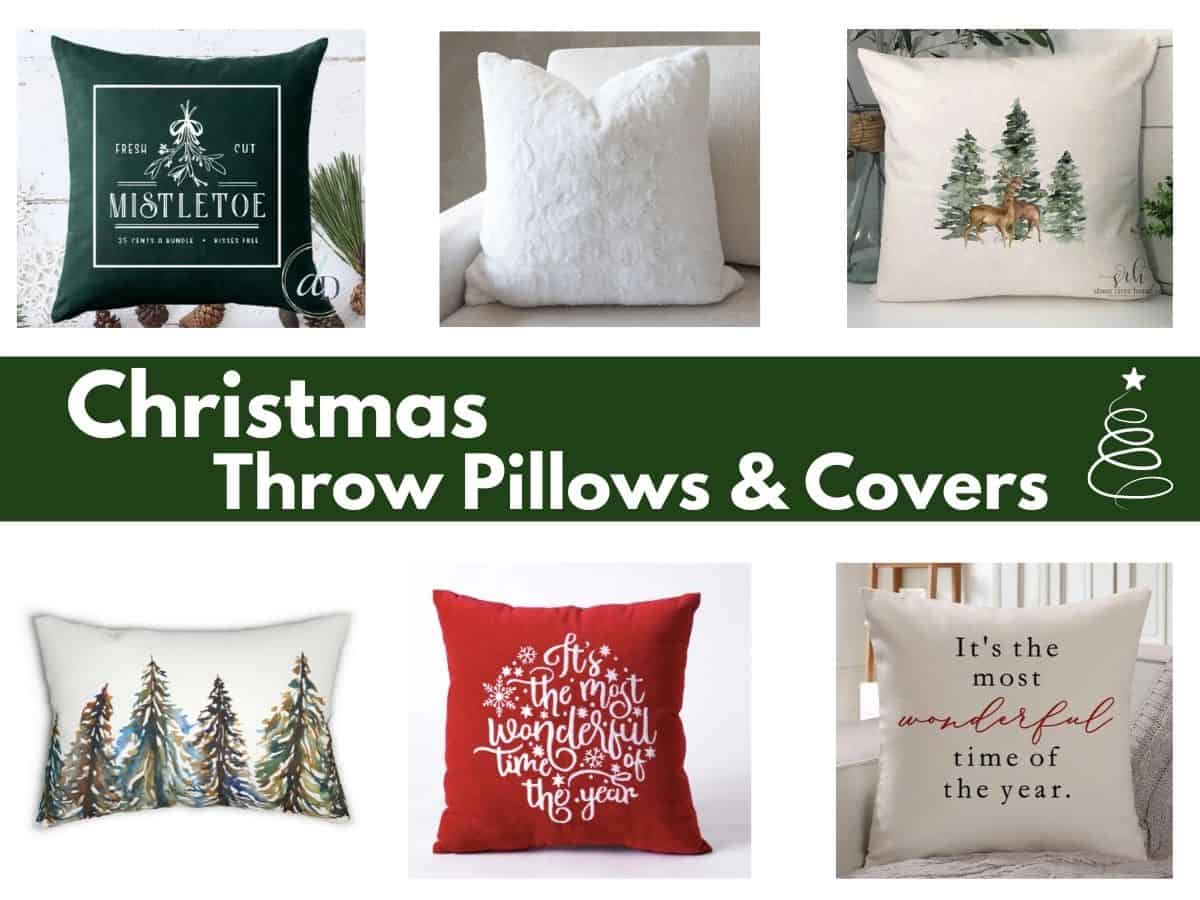 Just make sure you watch which ones are throw pillows and which one are just the pillow covers because then you would need pillow inserts.
Jump to:
Christmas throw pillow covers
Pillow covers are a great way to spruce up your old throw pillows and make them festive for the season.
1.Winter Trees and Deer Pillow cover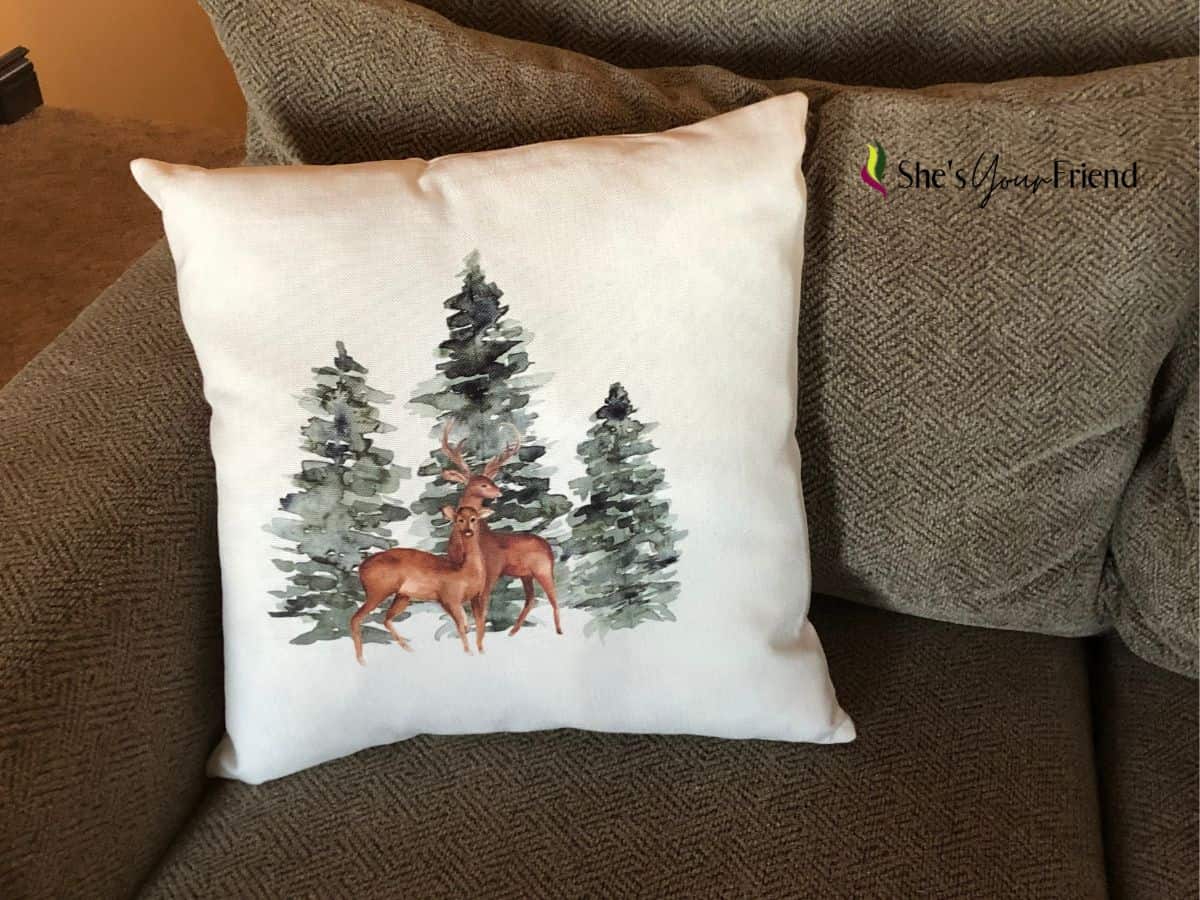 This winter pillow cover is perfect for Christmas, but could also be used after throughout winter time. We really try to pick pillows or pillow covers that can be used for more than just one month.
2. Velvet Mistletoe Throw Pillow Cover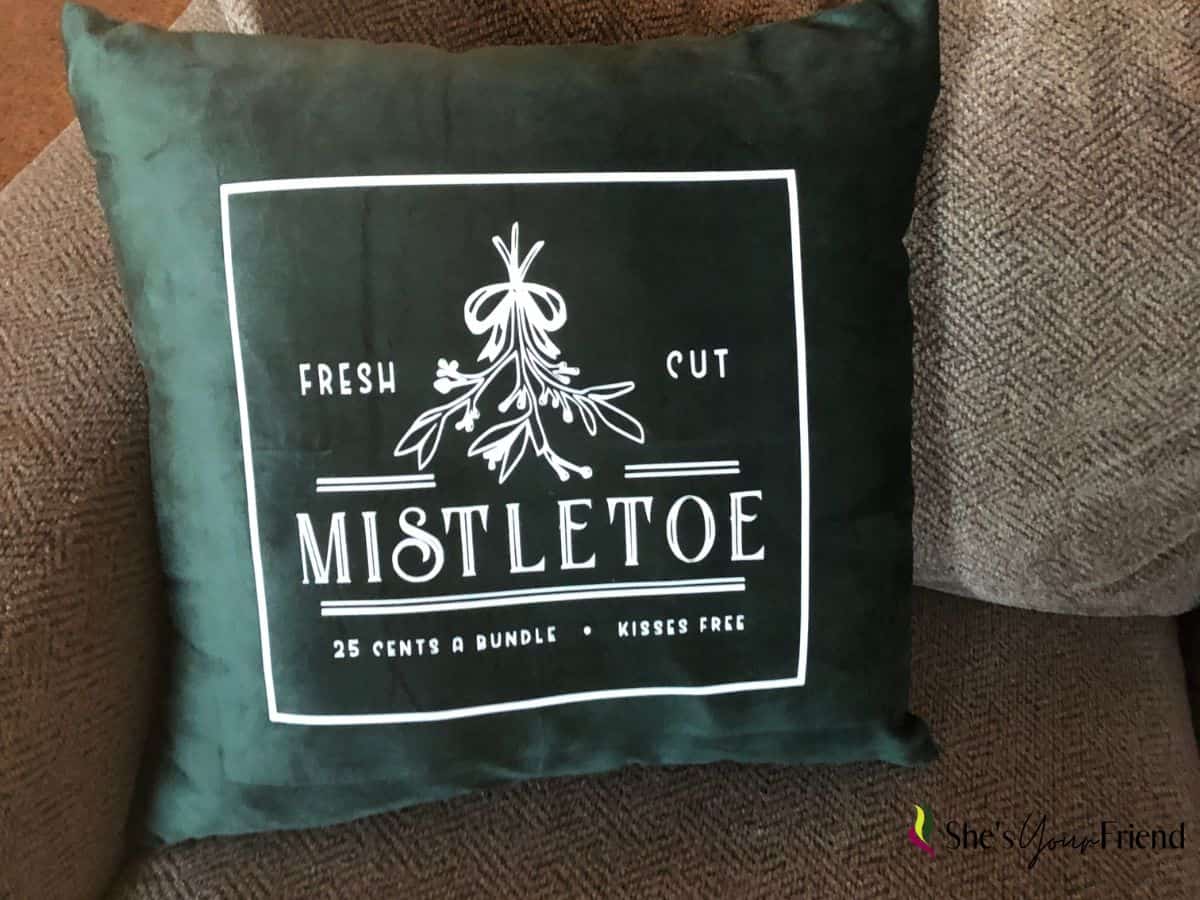 Another favorite is this dark green velvet mistletoe pillow cover! While this is more traditional for the Christmas season, I think you could still leave it up throughout winter.
3. White Faux Fur Throw pillow cover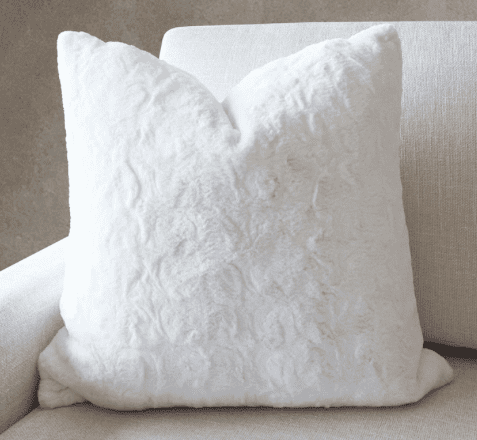 A great way to decorate is by mixing and matching different textures. This white faux fur throw pillow cover is elegant and would work all year around.
4. Wonderful time of the year pillow cover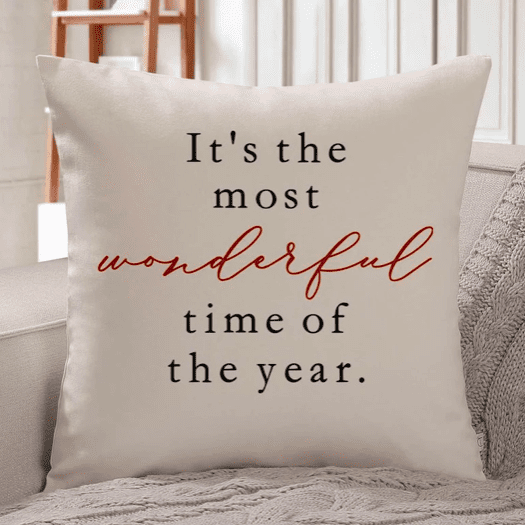 This throw pillow cover will help you get into the Christmas spirit and have you singing this song in your head every time you see it.
5. Red Velvet Embroidered Christmas Throw Pillow Cover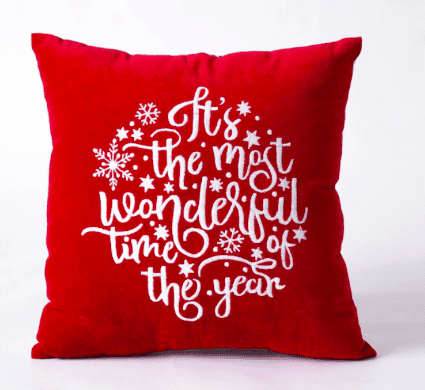 If you like the pops of red in your home, this embroidered throw pillow cover is very classy!
Christmas Throw Pillows
6. Christmas Kitty Throw Pillow Cover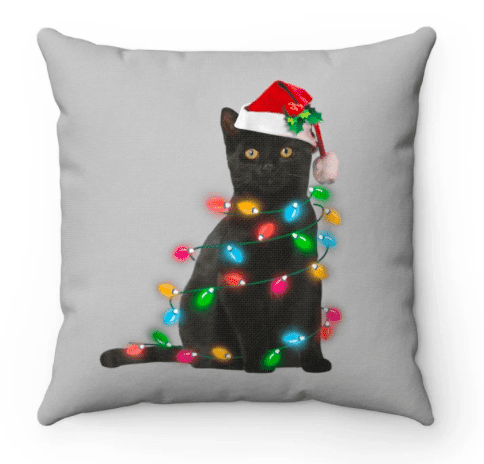 This Christmas cat pillow will bring a smile to all who visit your home this year, including Santa!
7. Tree Shaped Throw Pillow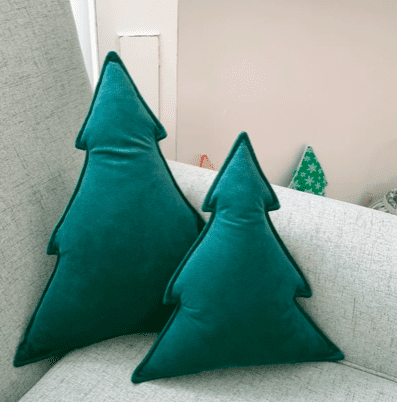 If you are looking for a unique throw pillow, this tree-shaped pillow is perfect for Christmas. Again this is another pillow that could be used well after Christmas is over.
8. Evergreen Throw Pillow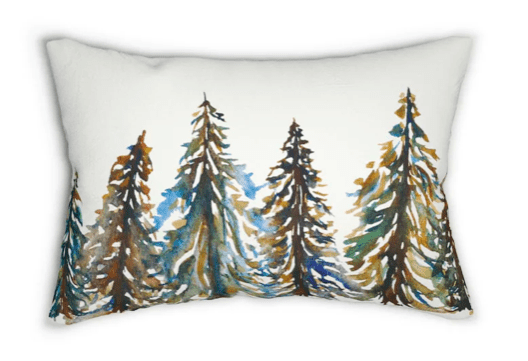 This throw pillow has the most beautiful evergreen trees. It would be a great accent pillow this Christmas.
Christmas Pillow FAQ
Where to buy Christmas throw pillows?
Some of our favorite places to buy throw pillows for Christmas are Amazon, Target, Home Goods, and Etsy.
Can you mix and match throw pillows?
Absolutely! In fact, that's the best way! It gives you different textures, colors, and elements which is very pleasing to the eye.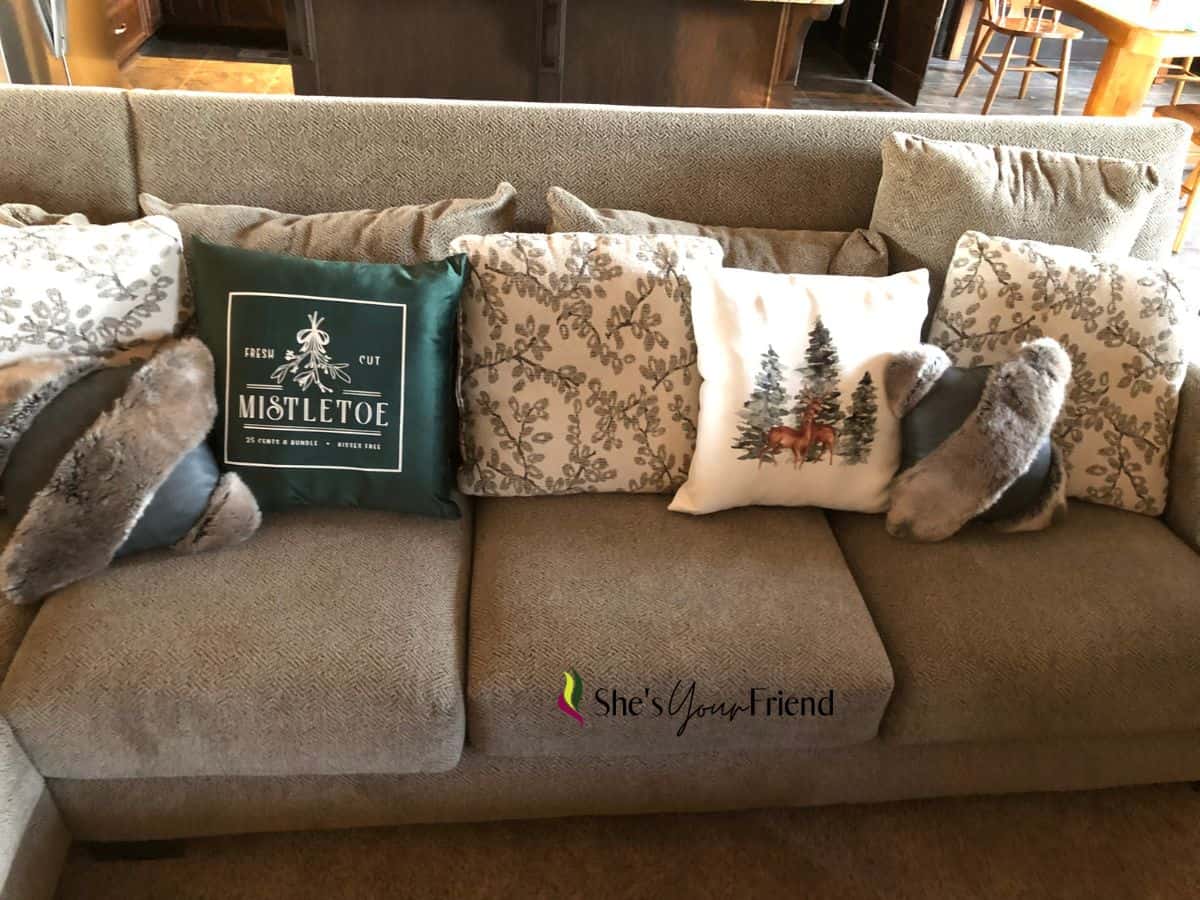 What fabric is best for throw pillow covers?
Pick a fabric that is easy to clean or spot clean because as you use them they can get dirty. We always like using a variety of different fabrics to add texture to the couch!
How to store Christmas throw pillows?
We have a clear plastic storage bin and after Christmas is over, all the Christmas pillows go back there.

It's important to keep them in an air tight container so that they stay dry. Also make sure not to overfill your storage container, so the stuffing doesn't get lumpy.
What is the purpose of throw pillows?
Throw pillows are for design purposes only. They help add accent colors, break up a long couch, or add seasonal elements for Christmas.
How to pick the best one
Pick pillows that could both be Christmas themed and winter themed so you can use them longer!
Add different textures like fur or velvet because these are great to have all year around.
You might also enjoy reading: