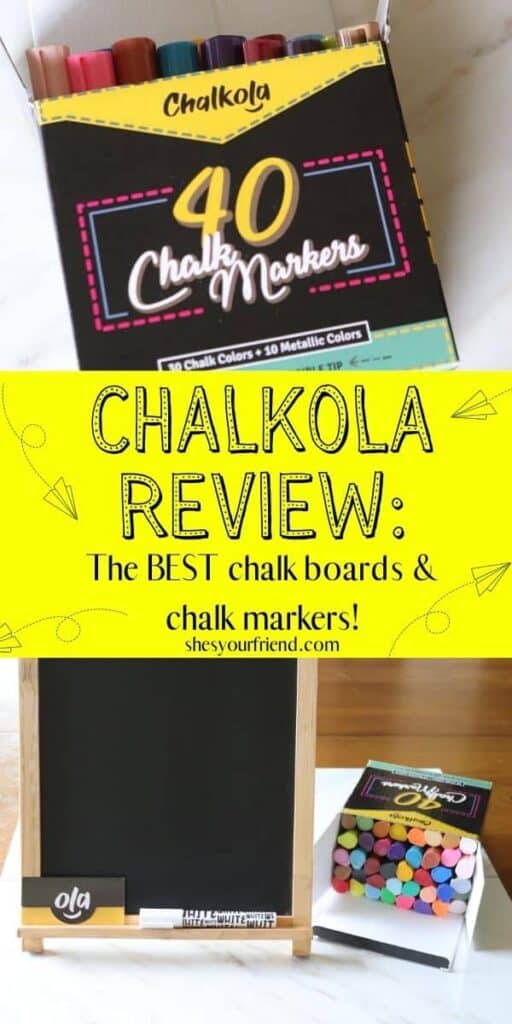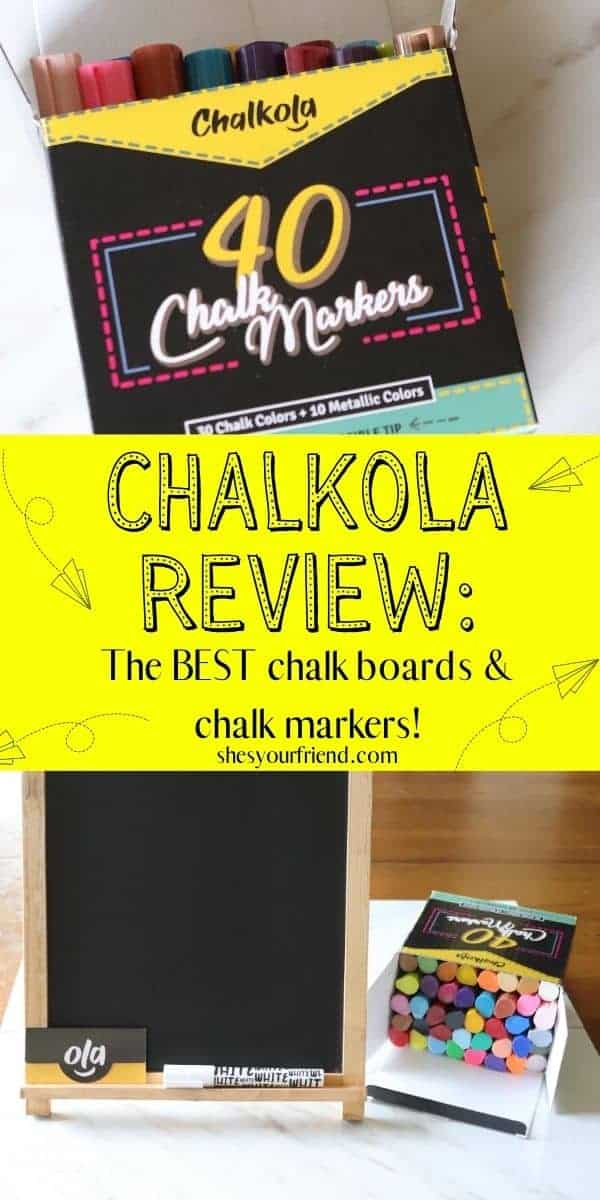 In an effort to fully disclose, this article is sponsored by Chalkola.
Chalkboards and colored chalk have really made a comeback. They aren't like anything they used to be, but in a good way!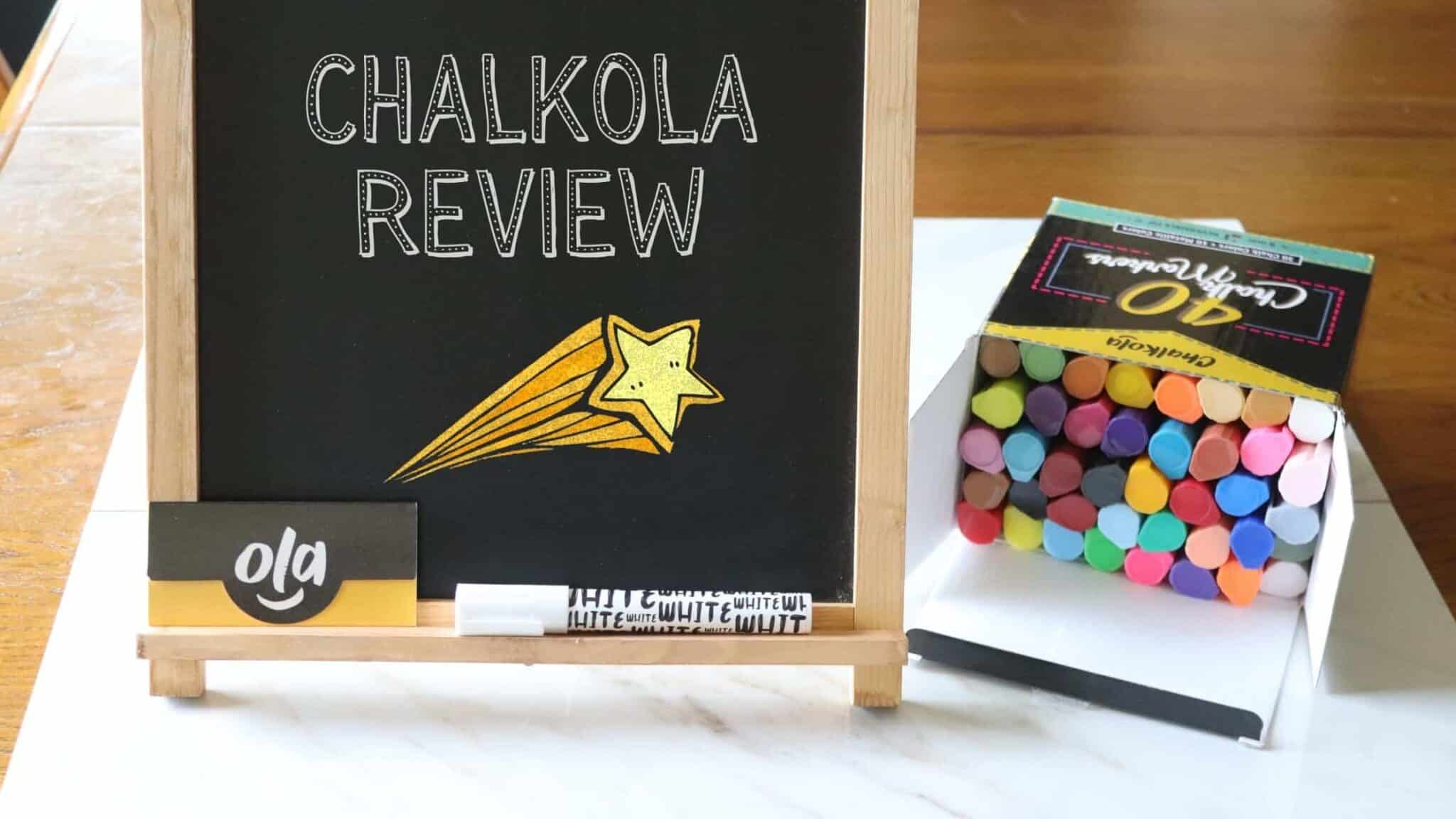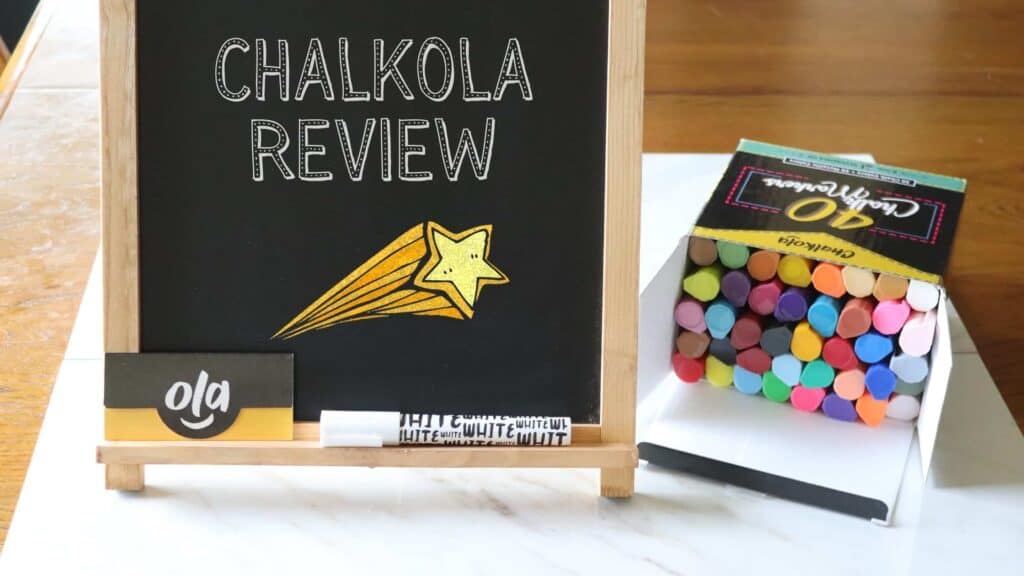 Jump to:
Why Chalkola?
These beautiful Chalkola markers are so bright and vivid! They go on wet, and dry like regular chalk.
Chalkola also has a bunch of colors so you can really make your vision come to life.
Is a chalk marker erasable?
Yes, to "erase" you just need a wet paper towel.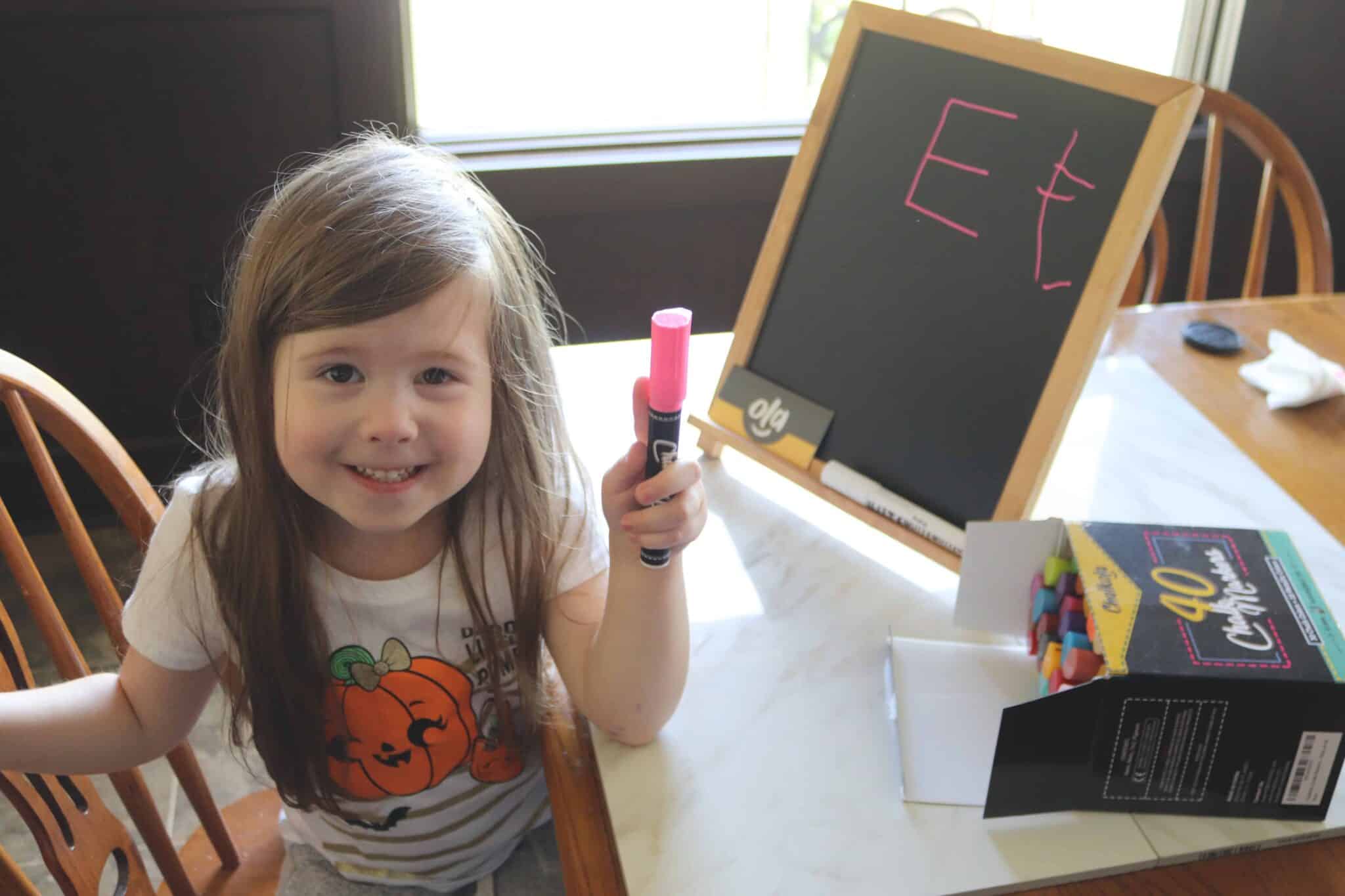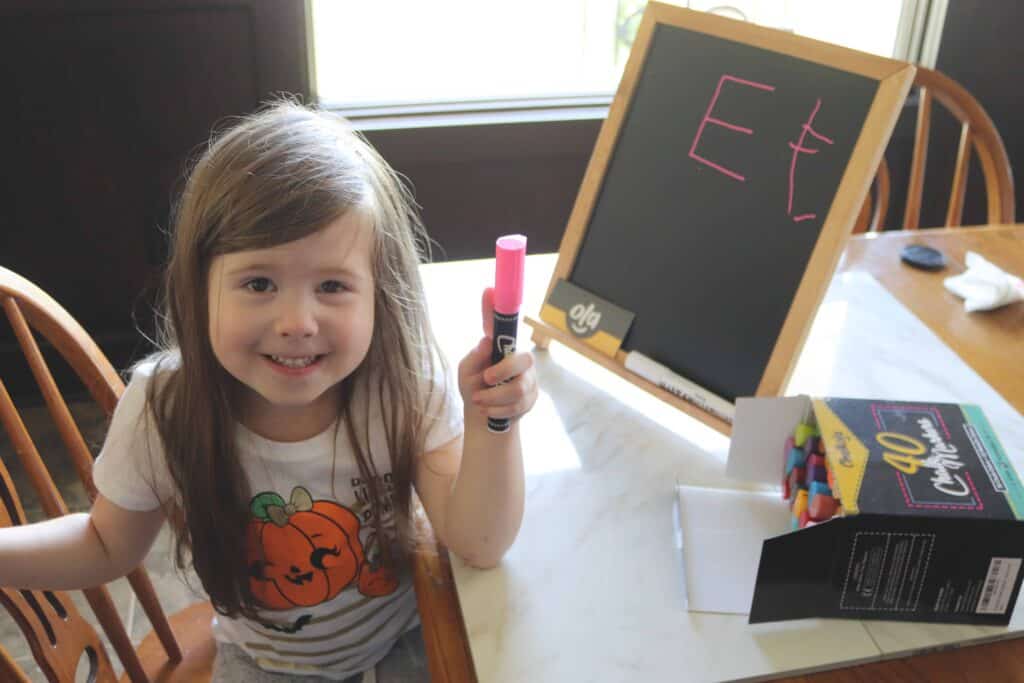 We were gifted this fun little chalkboard with a stand along with the markers. My daughter loves using it to practice letters and numbers, as well as doodling!
They also have a lot of other fun arts and craft supplies like painting canvases, watercolor pens, acrylic paint, and dot markers! Perfect for all the fun little art projects you could ever imagine.
Make sure to head over to Chalkola and use the discount code JoannaS10 to save 10%.