Summer brings out all the bugs and insects, which is why these coloring pages are a great idea for little kids.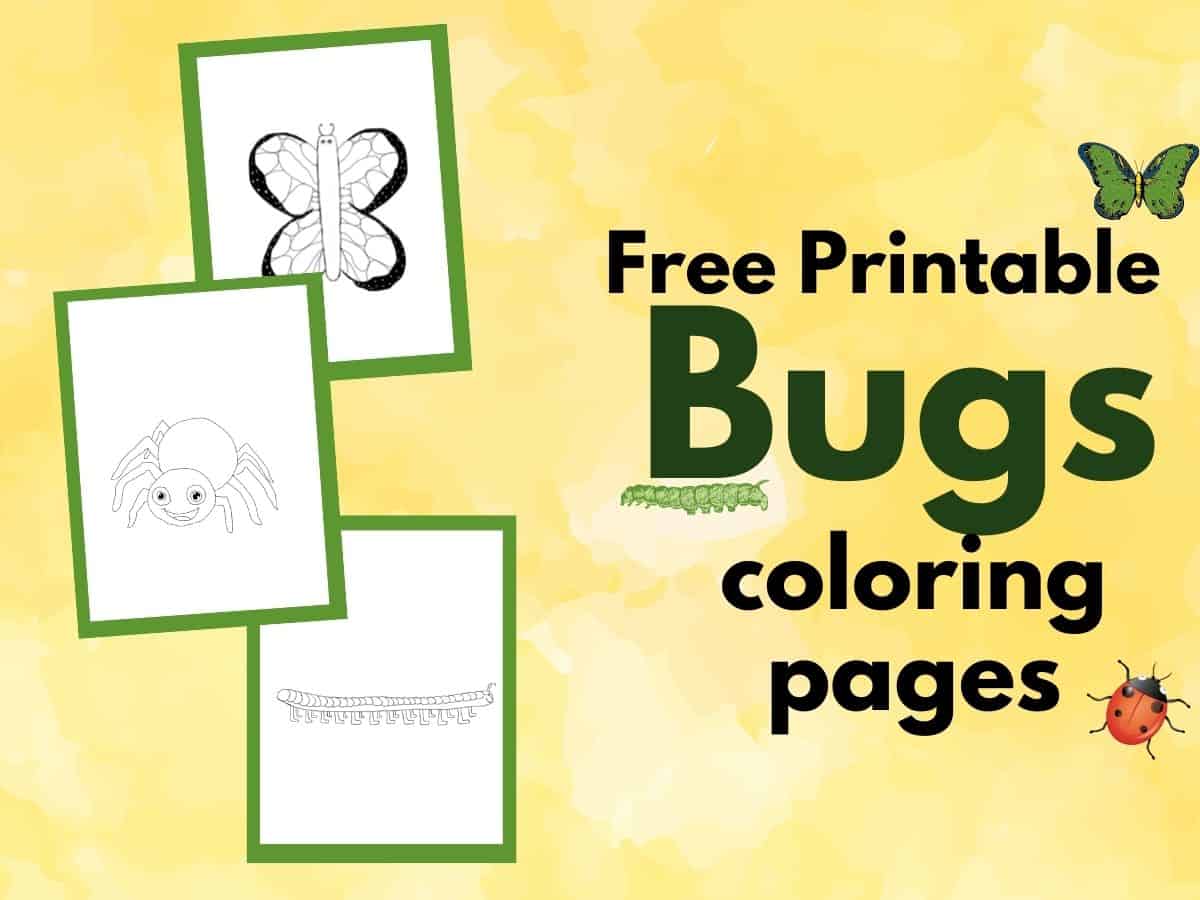 To get these free printables click on the link below the image and print off your copy!
Jump to:
Spider coloring page
This cute smiling spider is whimsical and fun!
Butterfly coloring page
Download butterfly coloring page
Butterflies are probably one of the most loved bugs and this butterfly coloring page is fun for all ages.
Caterpillar coloring page
Download caterpillar coloring page
This cool caterpillar is another fun and cartoon-like insect that would be fun to color with your kids.
Bee coloring page
This cartoon bumblebee is un-bee-lievably cute!
Ladybug coloring page
Download ladybug coloring page
Ladybugs are another favorite among kids, their polka dots make a fun contrast on their red wings.
Earthworm coloring page
Download earthworm coloring page
This cartoon earthworm is another adorable coloring page for kids.
More coloring pages & worksheets: