Do you ever struggle with your kids not wanting to stay in their room because they are afraid of the dark?
Making things fun is the secret to avoiding struggles, and these fun night lights will do just that!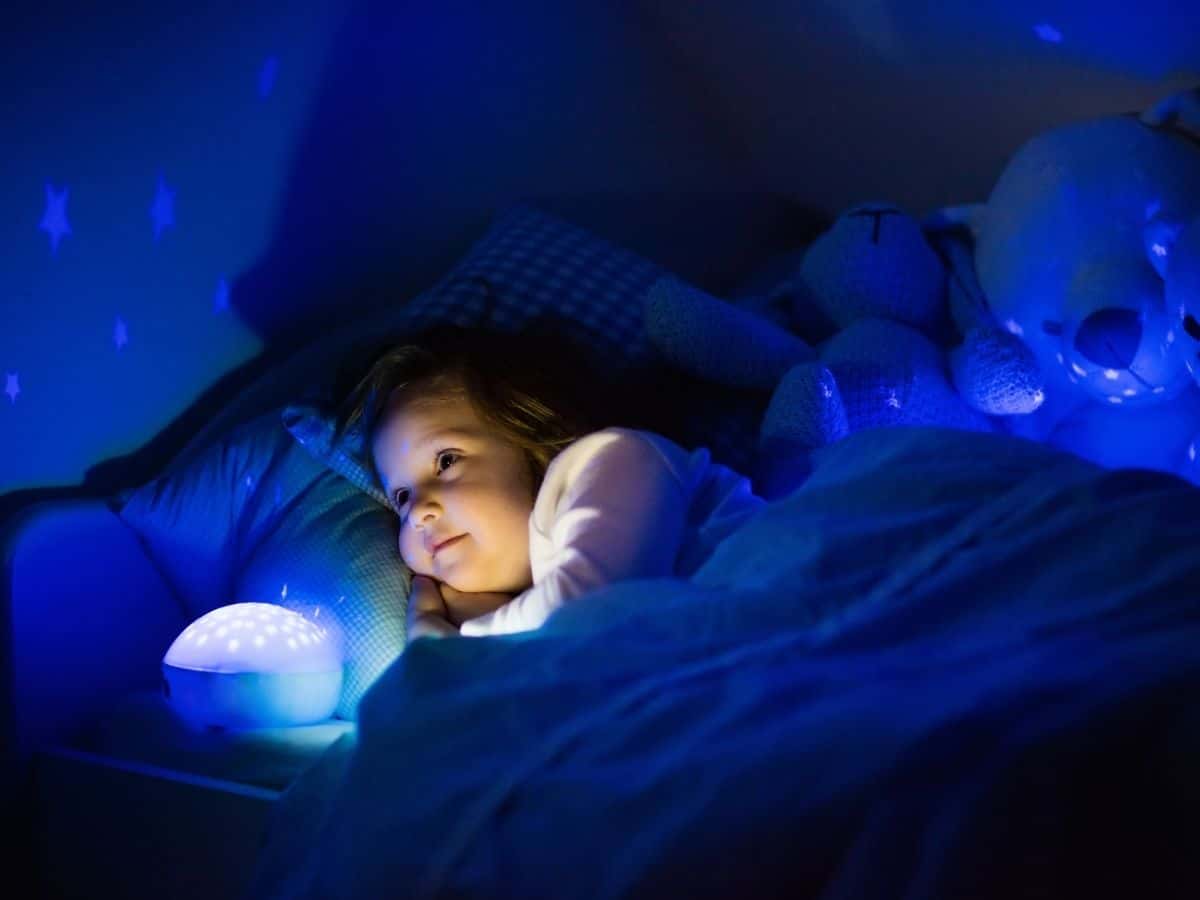 Jump to:
Here's a look at our favorite night lights for kids:
Best Night lights for kids
1.LumiPets Night light
These silicone LumiPets are not like traditional night lights. These cute little animals have a touch sensor so when your child holds or touches their pet, it will glow.
It has a remote you can change the color of the glow, or set a sleep timer that will turn the light off after a period of time.
2.Hatch Baby Rest Sound Machine & Night Light
This Hatch Baby sound machine and nightlight has lots of perks too!
It's completely adjustable from the color it glows to the sounds it plays. It also has a featured that you can set for when it's time for kids to get up.
3.Moredig Night Light Projector
Another great night light is this one from Moredig. This one spins while projecting fun images onto your kid's bedroom ceiling. It has a remote that you can set a timer for it to turn off.
It also has 12 different gentle songs it can play to soothe your little one to sleep.
4.Magiclux 3D Illusion Sonic The Hedgehog Night Light
Another fun night light is this Sonic the Hedgehog. It uses a flat acrylic plate that creates an image looking like a hologram.
5.Philips Disney Princess LED Push Touch Night Light
Philips makes this fun LED push night lights that come in either Disney Princesses or Cars theme.
They are also a lot better than most push night lights because there is a timer and these will turn off on their own. Perfect because you don't have to worry about it being on all night long.
FAQ
Should you give your kids a night light?
This is completely up to you, but if your child is afraid of the dark, having a night light can really help.
Is it OK to leave a night light on all night?
Yes, it's usually very safe to leave a night light on overnight, but some have timers so you can set them to turn off after you think your little one will fall asleep.
Do 2 year olds need a night light?
This all depends on the child, but if they have nightmares or are afraid of the dark, use a night light can be a comfort to your little one.
Which one would your child love? Leave a comment below!
You might also enjoy reading: