If you are planning on breastfeeding or pumping, than investing in a great breast pump is a MUST!
The market for breast pumps has came out with some exciting new features. Especially the hands-free options!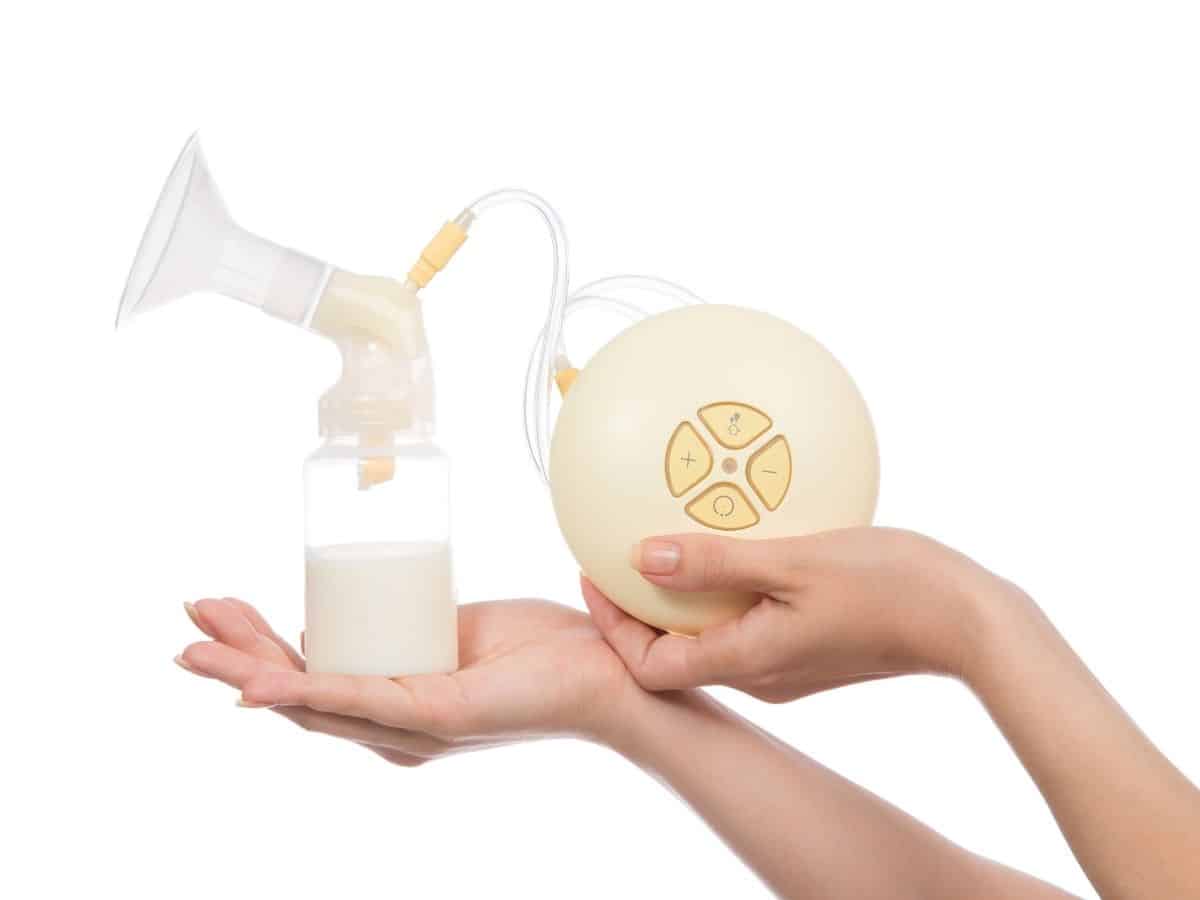 Jump to:
Here's a break down of the best breast pumps on the market right now.
Best Breast Pumps
1. Willow Wearable Breast Pump
Where was this breast pump when my kids were babies?!
This is that hands-free breast pump that is on ever mama's baby registry...and with good reason!
You place the willow breast pumps in your bra and they will pump while you are doing other things.
Other great perks:
easy to clean, only has 3 parts
spill proof
a lot quieter than other breast pumps
comes with two, one for each side
This Medela pump was what I used and it is impressive!
It's a double electric pump so you can do both sides at once. It also all fits in a nice little bag so you can take it with you with ease.
The one draw back though is that you have to be near an outlet to plug it in, and you can't do other things while you are pumping.
3. Elvie Pump double electric wearable breast pump
Like the Willow, this Elvie wearable pump has similar features, including the hands-free ability.
The drawback to this one over the Willow though is that it is a lot more expensive.
If you are looking for a budget-friendly manual option this Haakaa manual breast pump is one of the best!
Just remember that with a manual breast pump, you have to do the work so it's a lot more time consuming. You also won't be able to multi-task and do other things, because you will have to control the pumping with your hands.
What to look for in a breast pump
What type of breast pump are you looking for? There are manual pumps and electric or battery operated pumps.
Are you wanting to do other things while you pump?
Brest pumps can be pricey, but trust me on this baby formula gets expensive fast! Pumping breast milk will easily save you money in the long run.
Breast pump through insurance
Some insurance companies will cover the cost of a breast pump or up to a certain dollar amount. If you are pregnant, contact your insurance company to see what they cover.
Breast Pump FAQ
How many breast pumps do I need?
For convenience, you will want one double breast pump so you can pump both sides at the same time.
How many breast pump bottles do I need?
If you are exclusively pumping, get at least 4. This way you won't need to wash them right away.
Which breast pump will my insurance cover?
It's always best to reach out directly to your insurance company and ask them. Most companies will have a set dollar amount they will cover and anything over that, you will be required to pay.
More breastfeeding & pumping articles