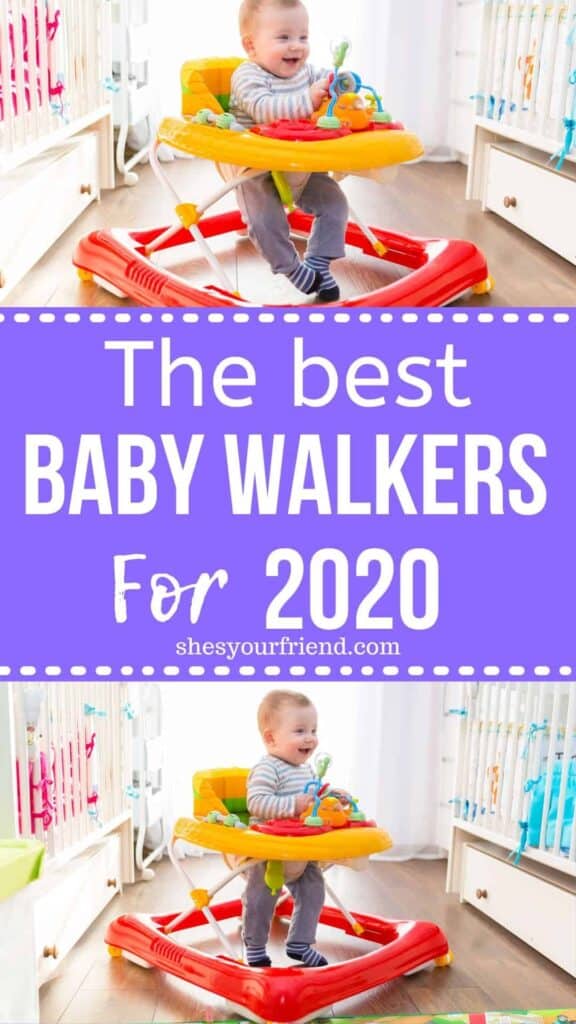 Baby walkers are a great way to build up your little one's leg muscles and balance. They can also be a fun toy!
So, how do you pick out the best baby walker? Well, this list will help narrow down the search to the top 5. From there it's up to you!
Don't overthink it though, they all do the same general thing and you baby will love it.
In an effort to fully disclose, this article contains affiliate links. This means if you purchases something, I would receive a commission. For more information, please see my disclosure page.
Best baby Walkers for your little one
1.Mickey Mouse Happy Triangles Walker
This one is my all time favorite, and one I used with my son. What's great is that it has plenty of toys and different things to keep your baby interested while building up their muscles.
They have a Mickey Mouse version and a Minnie Mouse version, but the Mickey Mouse is still something you could use for another child. The colors are gender neutral and a lot of fun!
2.Little Tikes Light n Go Activity Walker

This baby walker by Little Tikes is another great choice but different than the first in that your baby won't be sitting in the walker. This has 2 different settings.
One setting can be folded and baby can just play with the musical buttons. The second setting is where baby can push the walker and watch it light up and play music.
3.Jeep Classic Wrangler 3-in-1 Grow with me Walker
Another equally stimulating baby walker is this one that looks like a blue Jeep Wrangler. Baby can play with it and get comfortable and as they get older you can lift it up so they can walk around in it.
Or baby can push the car baby walker around and put a stuffed animal in the driver seat. Either way, the options are limitless for baby to develop his/her leg muscles and practice walking.
4.Baby Joy Baby Walker
While this baby walker by Baby Joy looks simple, it's got some of the best reviews on Amazon. Also, the wheels have a great design that make walking a breeze.
It has a large tray so when your baby is at the age of eating solids, you can put some little Gerber puffs on there too!
Because the colors are gender neutral, you could also reuse this again with another baby.
5.LeapFrog Scout's 3-in-1 baby walker

This baby walker can grow with your baby, starting out as a baby gym with dangling toys for tummy time and then grow to become a walker. actually so much more than meets the eye. You can covert it into a game table for your little one as they get older.
It also has lots of different activities to keep baby interested and excited.
Whether you decide to get a sit in walker or a push walker, your baby is going to love the ability to start adventuring into the world of walking. Good luck mama, the time will fly by!
Related baby articles: