Have you ever wondered what a doula is? Or what they can do for you during your pregnancy?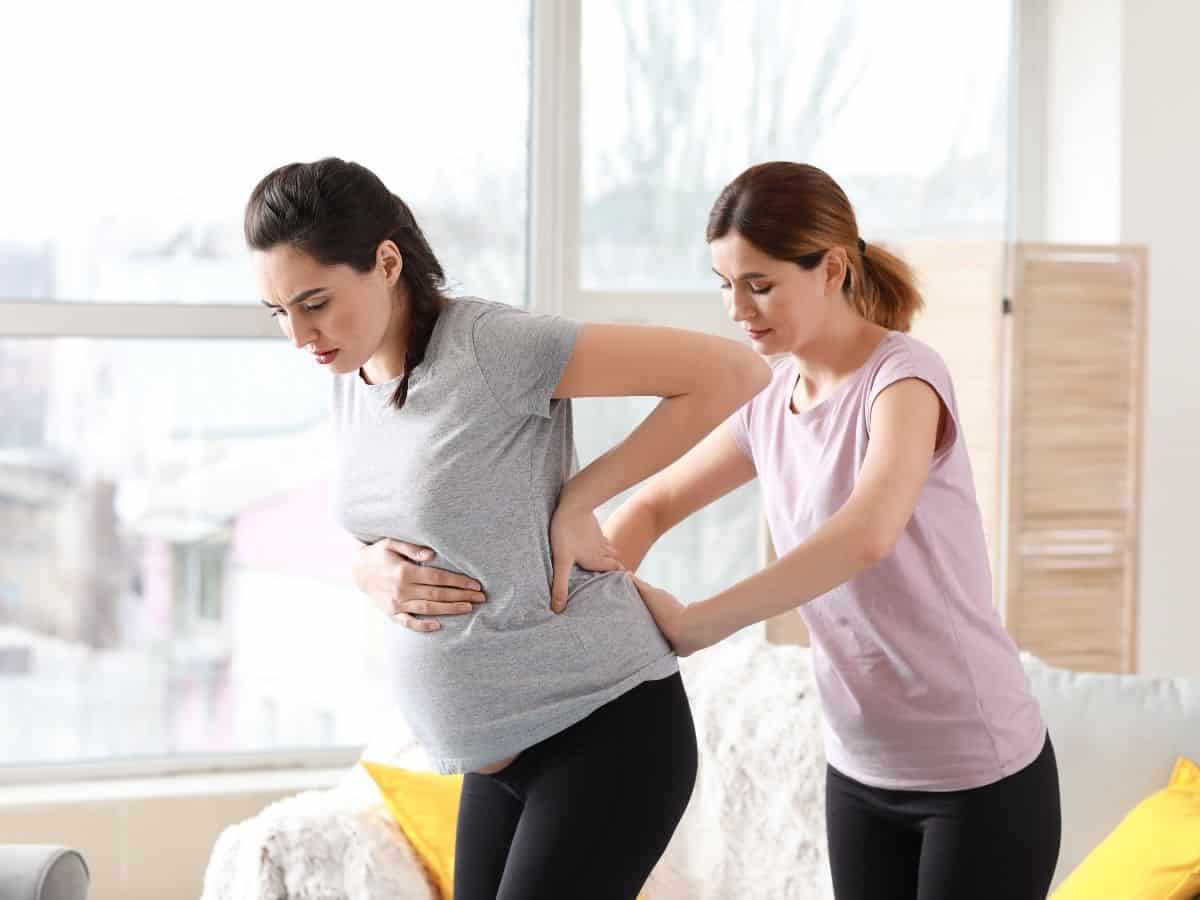 Here's a look at everything I wish I would have known about doulas before my pregnancies.
Jump to:
What is a doula?
A doula is a trained professional who provides emotional and physical support to pregnant moms and moms who have just had a baby.
What does a doula do?
A doula helps to assist with labor by providing massages, and offering ideas for pain management besides an epidural.
During postpartum, doulas can help you with breast feeding questions as well as light household duties.
Why you should have a postpartum doula
Postpartum is a difficult phase for a new mom, and if you don't have a lot of family to help out, a postpartum doula is amazing.
Trust me, those postpartum checkups with your OBGYN are few and far between. This is where I wish I would have had a postpartum doula.
After you have baby, your doula can help you with lots of different tasks including:
errands
light household duties (vacuuming, laundry, cooking a meal)
breast feeding help
someone to talk to
Some doulas can even stay overnight, so you can get some extra rest.
How much do they cost?
If you decide to hire a doula during your pregnancy, talk to your health insurance first to see if they cover this service.
On average doulas charge from $25-$45 an hour, and if it's an overnight stay it will be more. Some also have a flat rate for the initial hire plus their hourly rate.
Advantages to hiring one
A postpartum doula might start to notice signs of postpartum depression before you do and then you can make an appointment with your OBGYN to discuss.
They help take some of the stress off of you.
According to the American College of Obstetricians and Gynecologists, doulas are associated with "improved outcomes for women in labor".
Disadvantages
A doula is there to support you and your husband. Doulas are professionals but they aren't required to have any medical training.
They can be expensive too, and most health insurances don't cover this.
You are still going to need an OBGYN or midwife to deliver baby.
You might also enjoy reading: