Do you and your husband always fight about the same old thing? Or something always gets brought up during your fights repeatedly?
If so, there might be some underlying resentment in your marriage.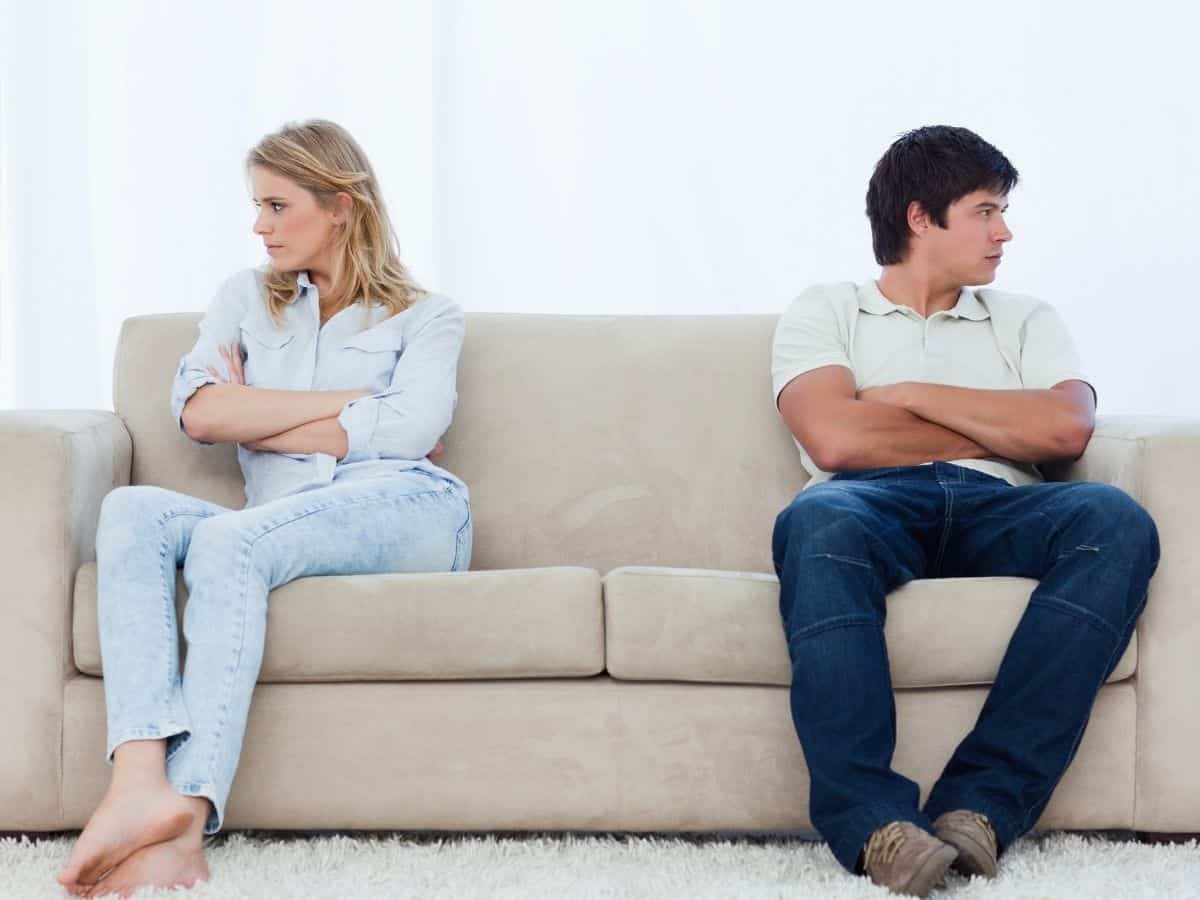 Jump to:
This might be a topic you won't hear discussed very often, but since we're friends, why not?!
Today's topic is all about resentment in marriage, why it happens, and how to break down that resentment.
What causes resentment in marriage?
The million dollar question...why? Resentment can happen for a number of reasons, but it all boils down to lack of communication.
Somewhere down the line, one of you decided to do something that angered the other one. The let it slide, but it stayed with them. After some time that one annoyance or event will boil into resentment.
You might often find them ALWAYS bringing it up when you get in a fight.
Some examples of what might cause resentment:
Living arrangements. Where you live or don't live might be a big thing. Or where you lived right after you got married? Lived with in-laws?
Career choices. Did one of you become a stay at home parent when you had kids while the other one continued working? I'll be honest, this one is a big deal for my husband and I. I didn't want to be a stay at home mom, but he didn't want our kids in daycare. During many feuds, he will bring up that he goes to work everyday while I get to be at home. Not quite sure he sees it the same way I do.
Balancing parental roles. Do you or your spouse constantly get a break from the kids to go do what you want? Perhaps your spouse would like to equally have some time to themselves. Or does the role of helping out with the kids for bedtimes/bath times always fall on one parent?
Money. Money and how we spend it can be another trigger for resentment.
Household Chores. Are you both equally sharing the duties around the house? I often lose my cool when it takes my husband forever to mow the yard, but I forget that it's not that enjoyable for him either.
Children. I say this with a broad meaning. It might be different parenting styles, names, disciplining, or even the number of kids you want.
Intimate Relations. Do you have different expectations about what each of you want or are willing to do?
Can a marriage survive resentment?
It depends. If resentment goes on for too long some damage just can't be undone. Every situation will be different, but if you are willing to work together you can save your marriage.
How do you fix a resentful marriage?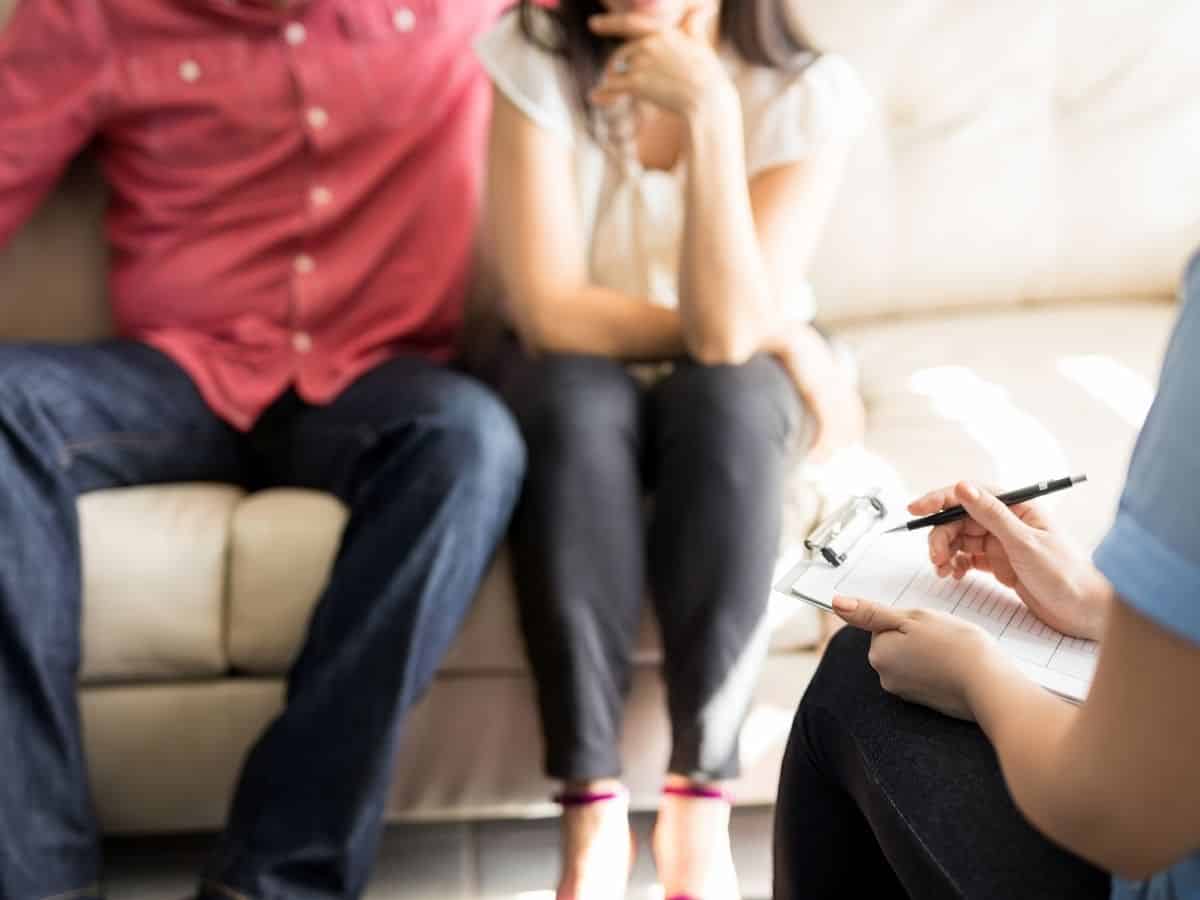 Resentment only happens when two people have completely different expectations that go unheard.
Communicate. The best thing you can do is talk with him about what is bothering you. Be 100% honest, even about the stuff you both don't like talking about.
Find Gratitude. Look for the positive things you are grateful for. Start thinking up 5 to 10 things you are really grateful your spouse does for you.
Look for solutions and compromises. While some solutions are easier to come to than others, it's important to remember that both of you should be compromising. If only one party is compromising, then you don't have a solution. In fact, it will probably cause a lot more problems later on down the road because they will resent that you always got your way.
Go to marriage counseling sooner than later. When you know you are both struggling, going to see a counselor is very important. Just don't wait until the cracks are too big to try and put everything back together again.
Resentment in Marriage FAQ
How to get past resentment in marriage?
Firstly, you need to openly communicate with your partner about what it is that is frustrating you.

Staying quiet will literally eat away at you and the resentment will only get worse.
What resentment looks like in a marriage?
It looks like one side always caving to the other and eventually the one who is always giving in will get fed up.

You might also notice more and more arguments and bickering. At this point, it's time to sit down and communicate your feelings and set some boundaries.
I hope this helps you and your husband work through the tough parts and build a stronger more loving relationship with each other.
As always, if you have a topic you want discussed send me an email at [email protected]. I love learning more about you guys and building a community where no questions go unheard. Take care!
You might also enjoy reading: