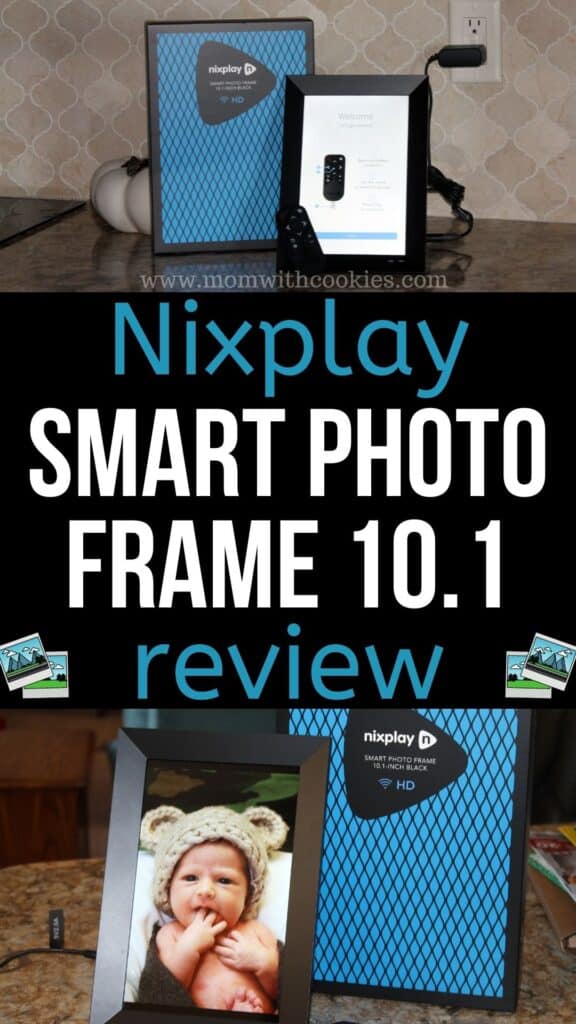 Finding a way to display all of your photos has never been easier with Nixplay's newest smart frame.
It's one of the coolest new digital photo frames on the market!
In an effort to fully disclose, I received this photo frame in exchange for my honest opinion and review. It may also contain affiliate links. I may receive a commission if you purchase anything. For more information please see my disclosure page.
Nixplay Smart Photo Frame 10.1 Features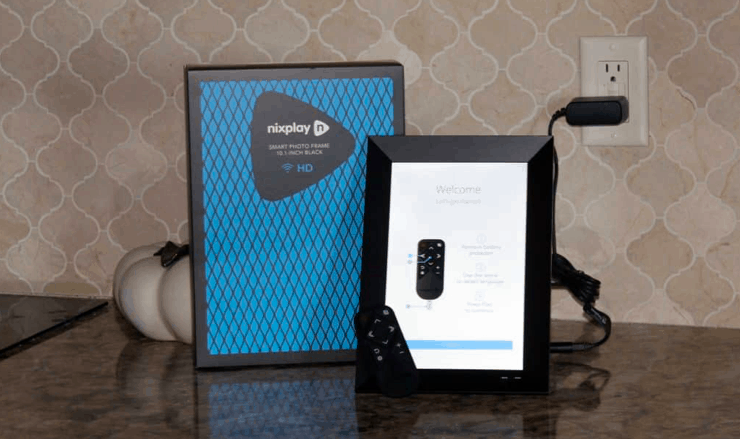 High-Definition Display for photos and videos
This new photo frame has a high definition display that is crystal clear. It also displays photos and videos with sound!
Another great feature about this display is that it will fit the photo to the frame. You can rotate your frame horizontally, or leave it vertical.
Wall-mount or Free Standing
Do you have the perfect spot to hang this digital photo frame? Or would you prefer to have this sitting at your desk?
Either way, you can do it with this versatile frame!
Nixplay Plants A Tree With Every Purchase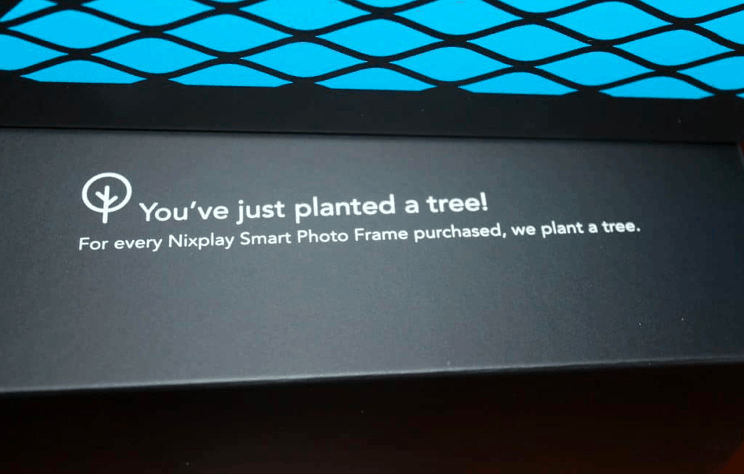 This is another cool thing that Nixplay does. Every photo frame that is purchased, they plant a tree. Just their small way of giving back.
Motion Sensor
You can leave your frame plugged in whenever, and built-in motion sensors will automatically turn it on and off when it detects motion.
8GB Internal Storage
This frame also has 8 GB of Internal storage so it can hold a lot of photos which means more memories getting circulated. YAY!
Wifi Uploading Photos
If you have the wifi information entered on your Nixplay frame, you can easily upload new photos to your frame with your phone.
Also, if you have a friend added to your playlist, they will automatically get the new photos you upload to their frame too!
Stay Close with Photo Playlist Sharing
Staying close especially to loved ones who don't live near you can be hard. When you create a playlist of photos, you can add your family members who also have a photo frame to your friends list. Then, you can send them your playlist.
Even cooler than that, if you share the playlist, any time you add new photos to that playlist, they will also get to see them!
Perfect for the Grandparents, because our generation just doesn't print out photos anymore.
A great gift for your loved one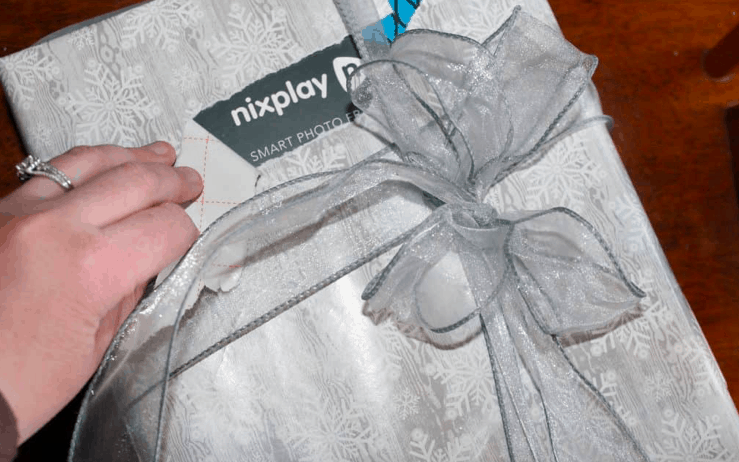 This is definitely a gift ANYONE would enjoy receiving during the holidays. Being able to see photos of my loved ones is always a highlight to my day.
This frame is made easy to set up so that anyone can enjoy using it, it's also equipped with the ability to do some pretty cool things.
You can sync it up to your Alexa, if you have one. Or you can display photos from your Facebook or Instagram onto this frame. The choice is yours and the possibilities are limitless!
I hoped you enjoyed this review and it gives you a great new gift idea for the loved ones who don't live nearby. Head over to Nixplay and purchase yours, they have some great deals going on for the holidays. It is also available for purchase from amazon here.
Related: