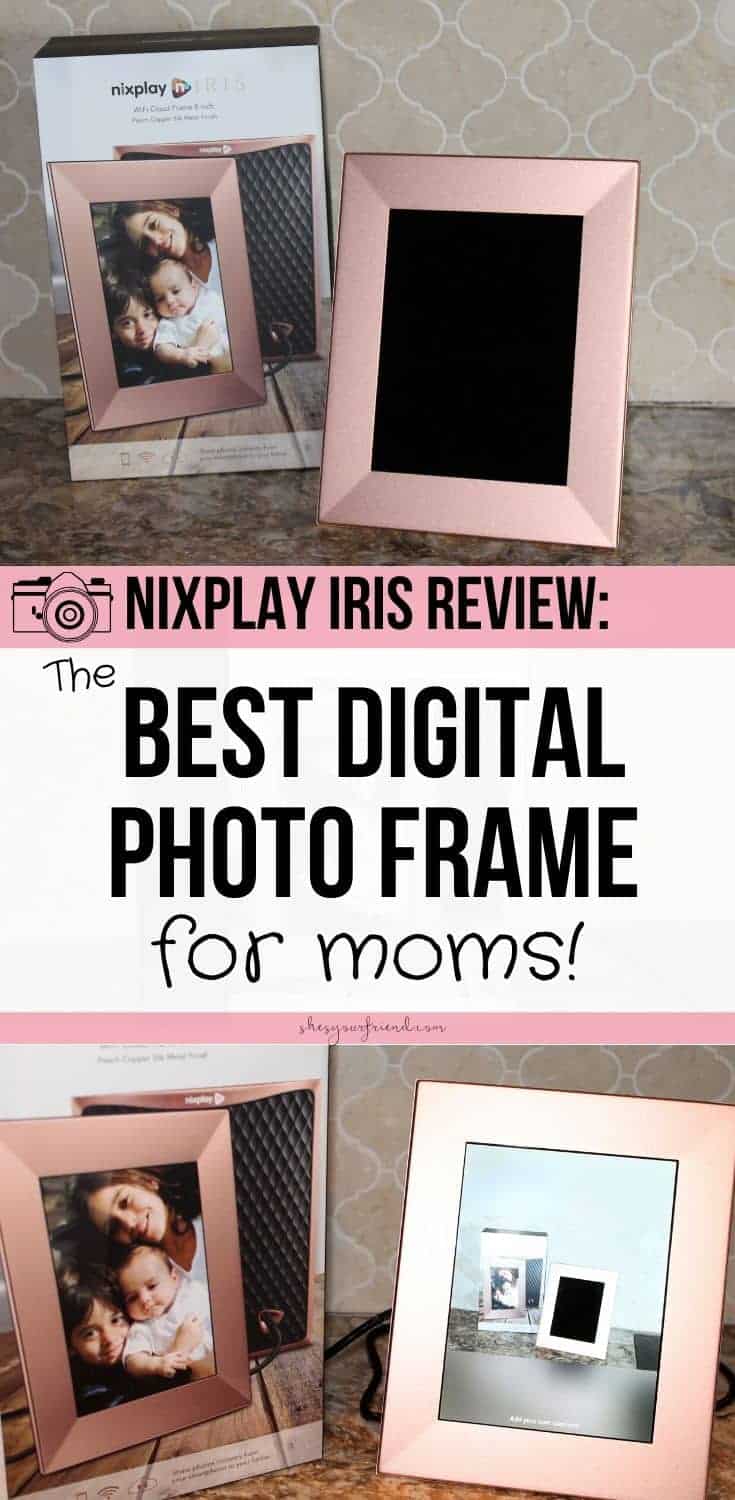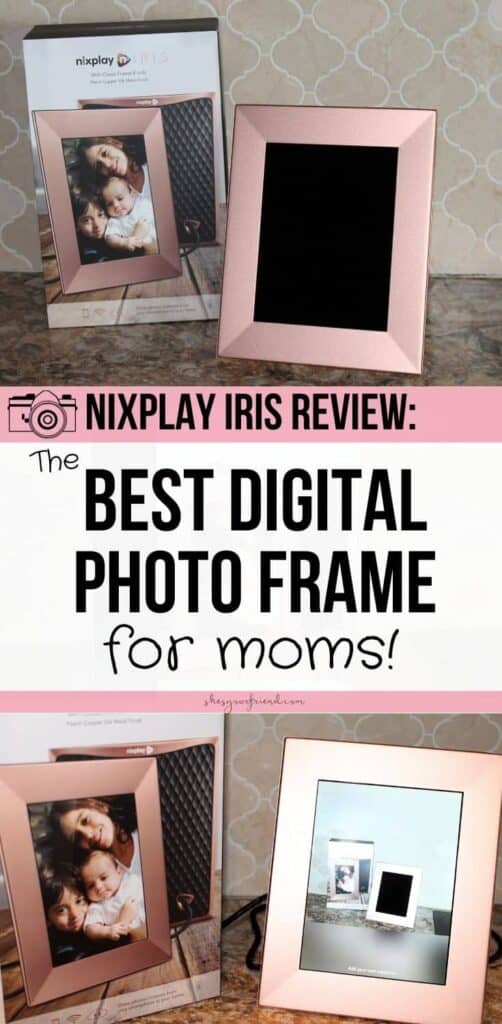 Are you a mom like me with thousands of photos on your phone, but never seem to have the time to get them printed off?
If so, the Nixplay Iris is the digital photo frame you have been waiting for!
In an effort to fully disclose, this Nixplay iris review was sponsored. This means I received this digital photo frame in exchange for my honest opinion. This article also contains affiliate links, which means if you purchase something I would receive a commission. For more information see my disclosure page.

Digital photo frames have come a long ways from the very first, and thankfully so! Not only do they make the perfect gift for ANYONE, they are also stylish and chic.
Here you will find a review of the Nixplay Iris Digital photo frame, which in my opinion is the best digital photo frame! Here's why: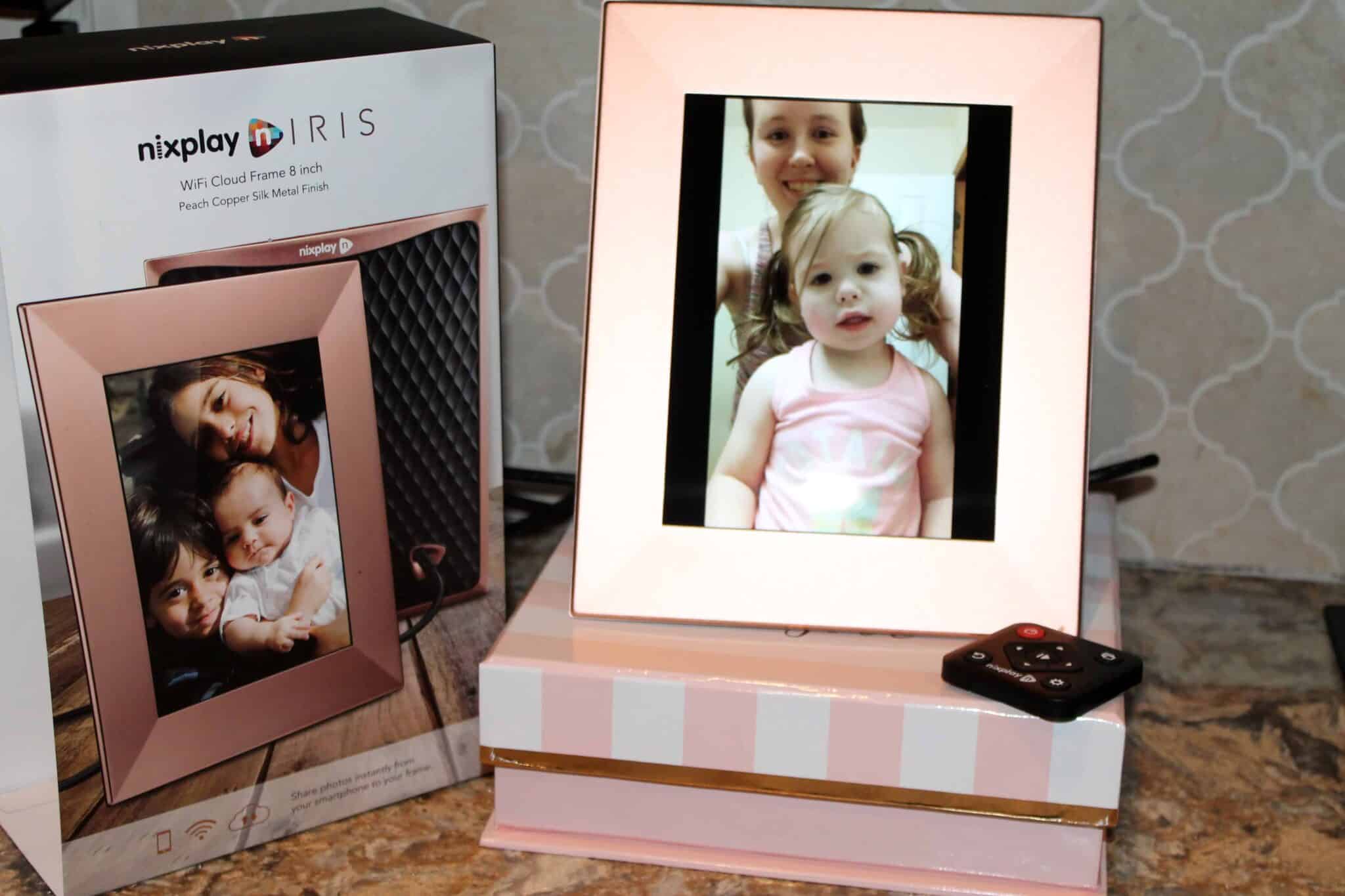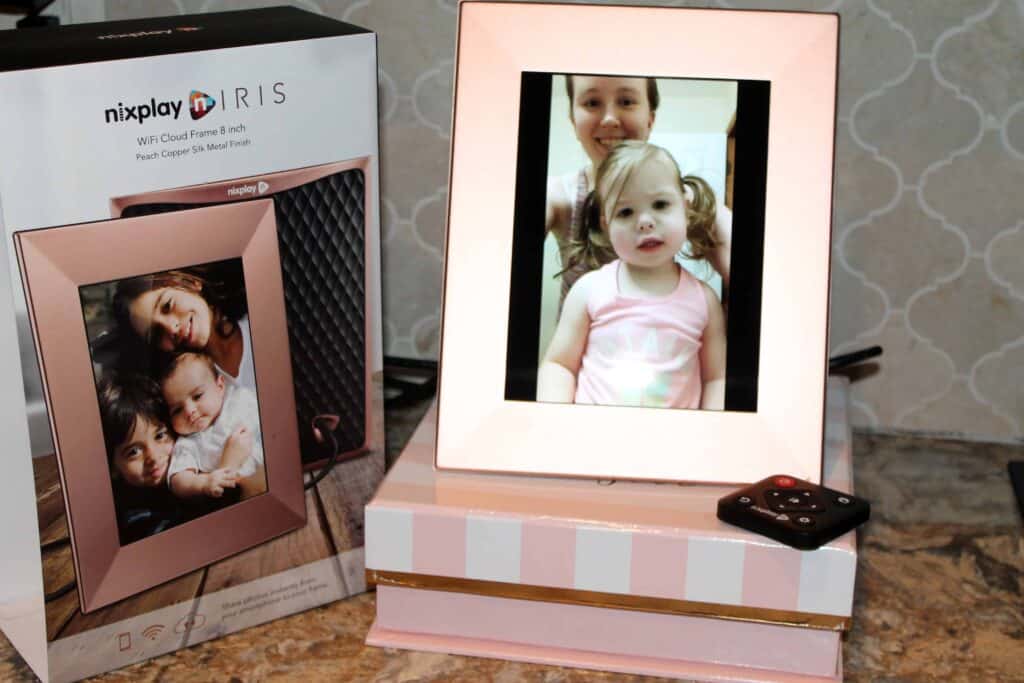 Nixplay Iris Features
This digital photo frame is loaded with special features unlike any other.
Wi-fi sharing
The Nixplay Iris photo frame
allows you to share photos directly from your phone or tablet through your wireless connection. All you need to do is download the free app and connect it to your frame.
Set-up is easy, so you don't have to be tech savvy to get it going.
Crisp & Clear Photo Viewing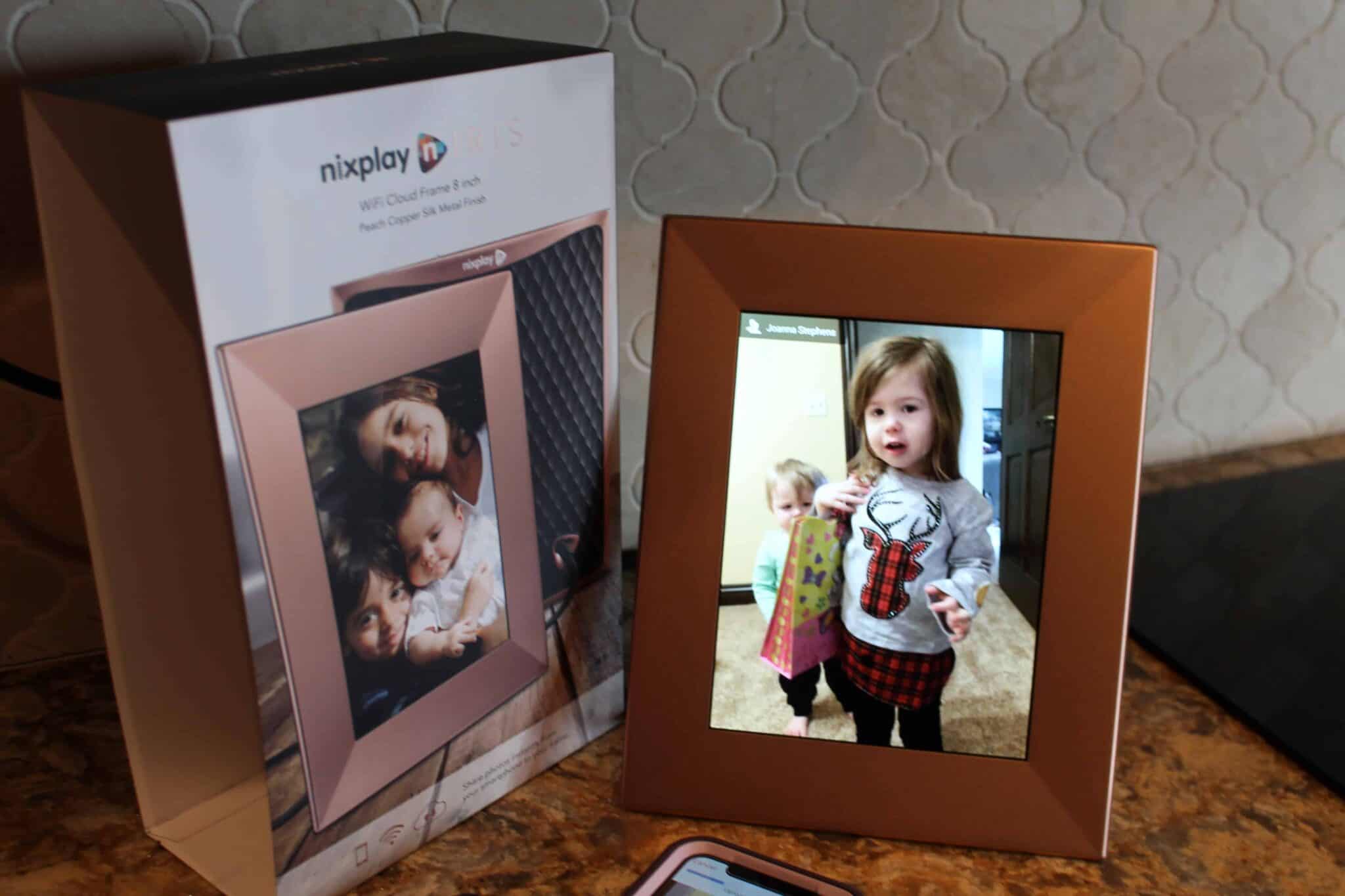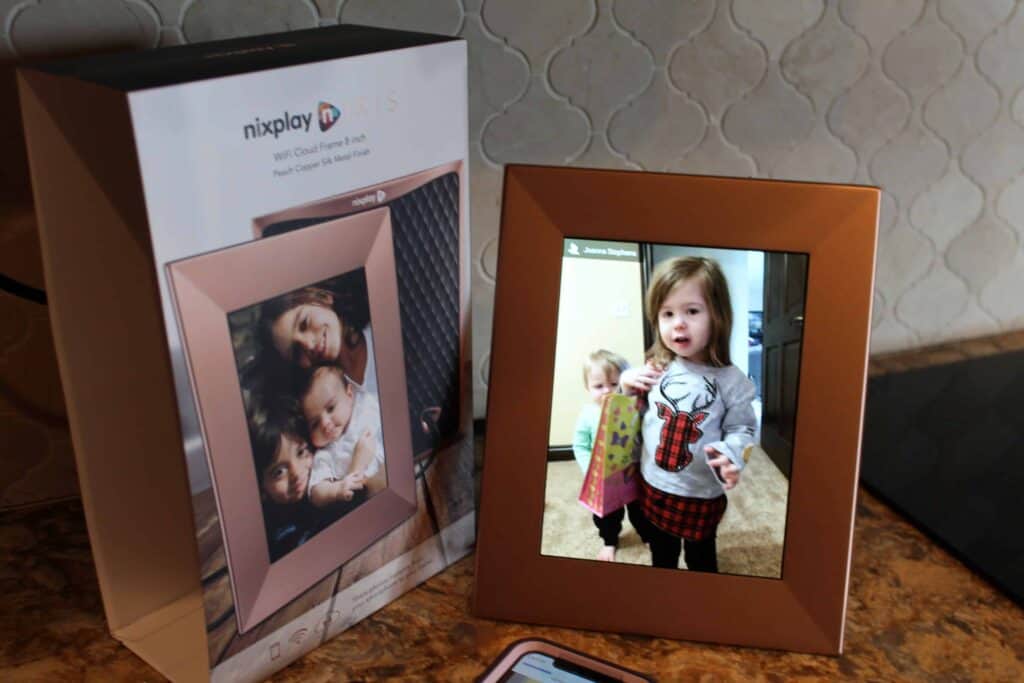 What's also great about this particular photo frame is that the photos look amazing! Some photos can look grainy on a lot of digital photo frames, but not with the Nixplay Iris
.
Add friends to your frame
Another fun and unique feature to this digital photo frame is that it lets you add friends who can contribute photos.
Additionally, it lets you send photos to their Nixplay photo frame
, if they have one!
This particular feature is perfect for family members you don't see very often, but still want to give them photos. Also, if they aren't tech savvy, it helps them because they don't need to upload the photos. It will automatically add them!
10 GB cloud storage
When you get your Nixplay iris picture frame
, it also comes with 10 GB of cloud storage which is how it stores the photos you share from your phone or other smart device.
Motion and Audio Sensor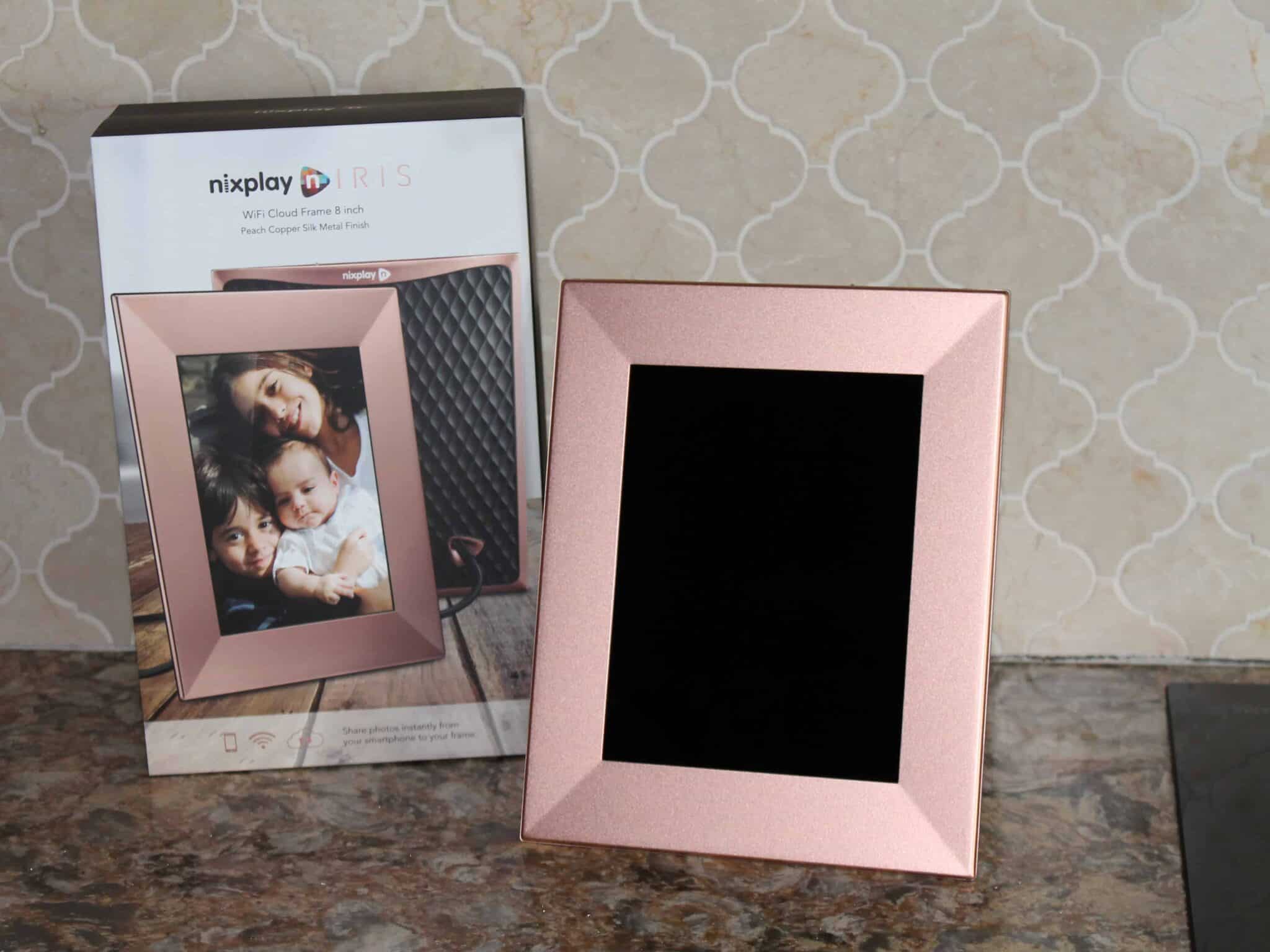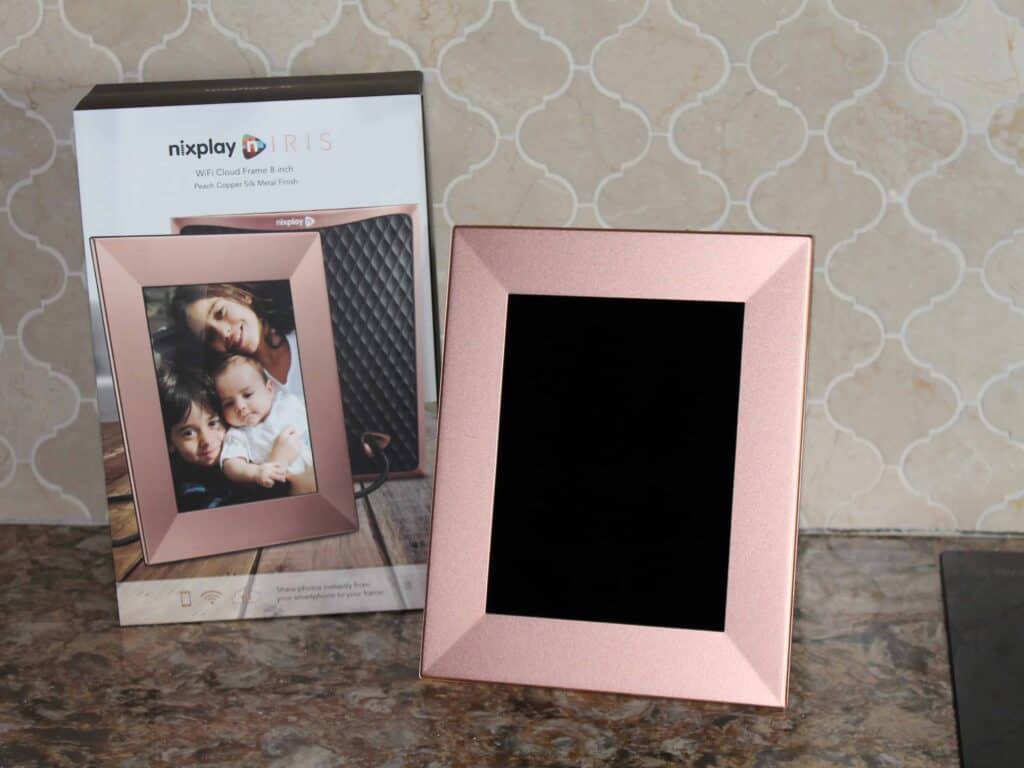 This digital photo frame also has a smart feature that continues to cycle through photos when it hears more background noise or senses motion. When there is no sound or motion present near the picture frame, it will also stop. This lets it start the slide show when it knows people are around.
Light Sensor
The Nixplay Iris
also utilizes smart technology to detect how much light is in your room. It will then adjust it's display accordingly so you can view the photos in the best way.
Play Videos
Another cool thing about the Nixplay Iris is that is lets you play short video clips, up to 15 seconds long. Even if you have a longer video, the app will let you pick 15 seconds of a video to play.
Add Captions
Using the app, you can also add captions to your photos! This is another really fun feature, because it allows you to customize each photo.
Nixplay Iris Set-up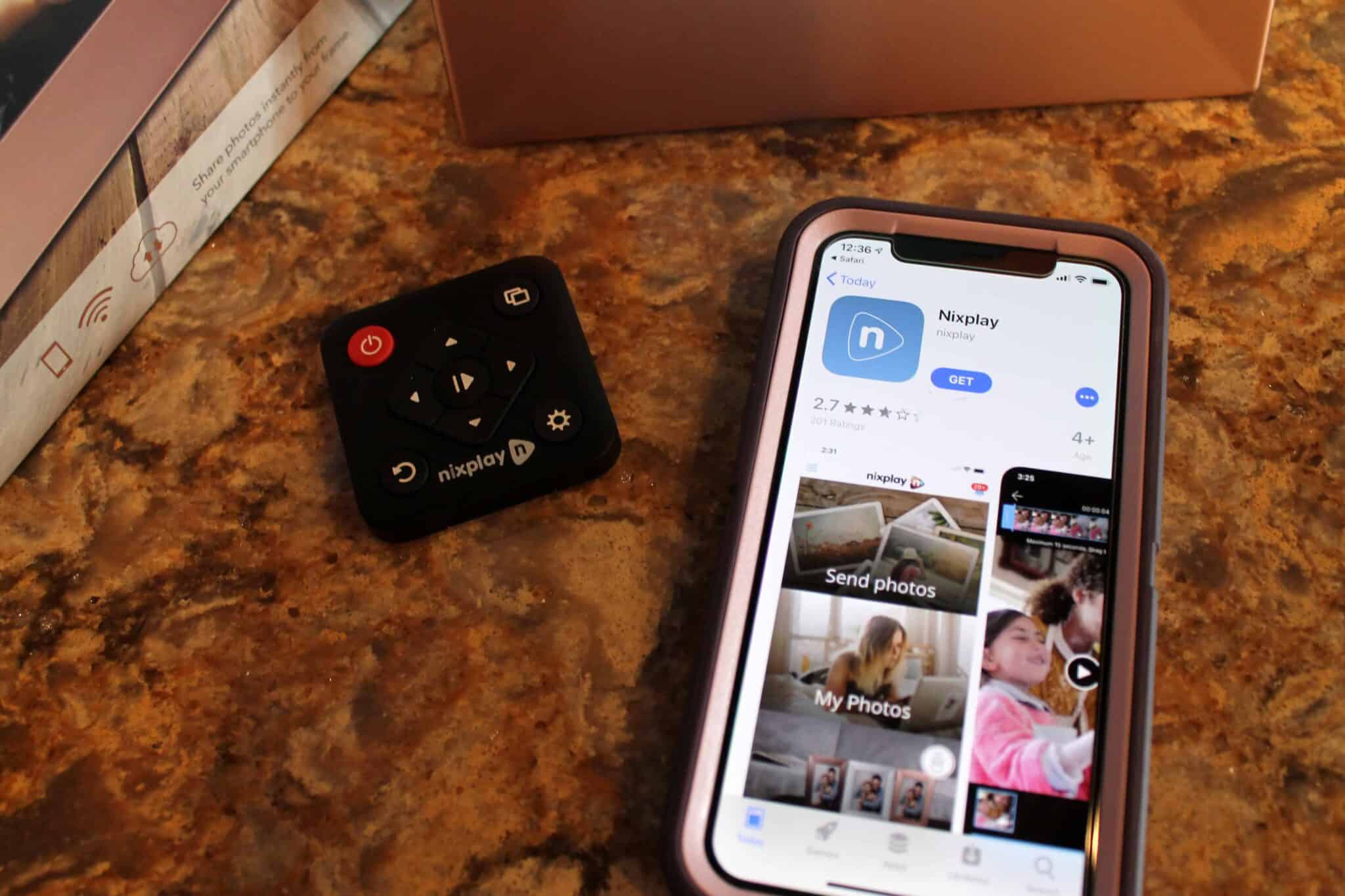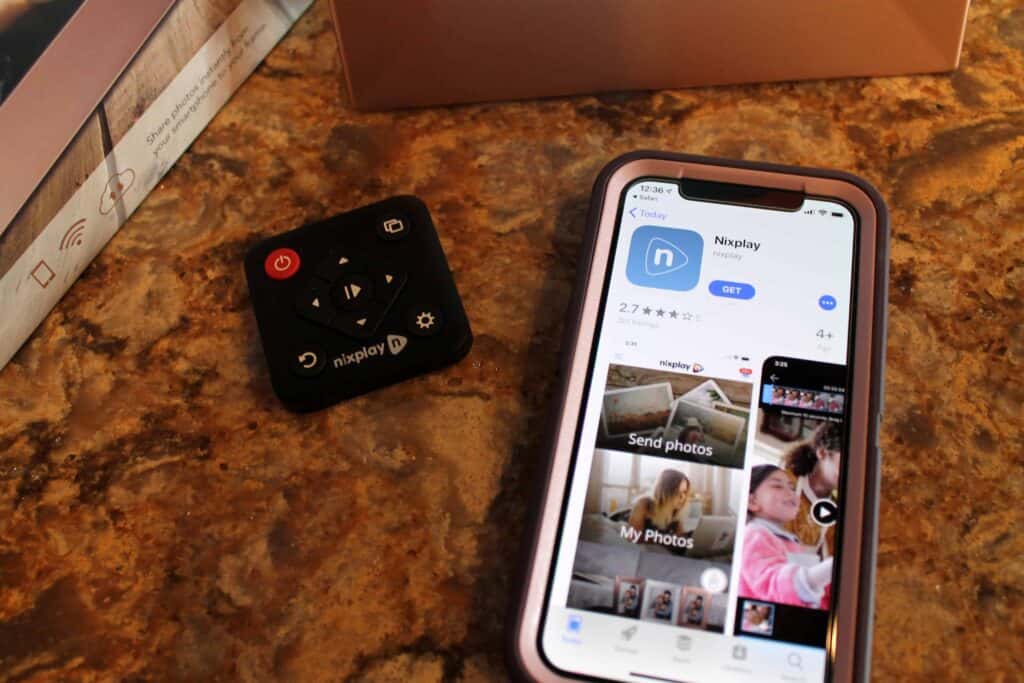 An important part of any review is to discuss set-up and how easy or how hard it is. Well, with the Nixplay Iris, set-up is SIMPLE!
You will first peel the screen protector off of the frame, and then plug it in. Then, you will download an app on your smart phone or tablet.
From here, it will walk you through the set-up and configuring your wifi. After that, it's just a matter of uploading photos so you can start enjoying the slideshow of memories!
__________________
To sum everything up, the Nixplay Iris
is the perfect gift for any mom so she can display her photos easily and quickly from her phone! Not only that, it's design is sleek and gorgeous, which makes it the perfect addition to any room or office.
Thanks for stopping by! If you enjoyed this review, please remember to share it. Thanks!! 🙂