Becoming a parent is full of love and laughter, but also diaper changes. Some of these can be easy-no-problem diaper changes, while other times you get the dreaded diaper blowout.
No parent wants to see this. So how do you prevent diaper blowouts?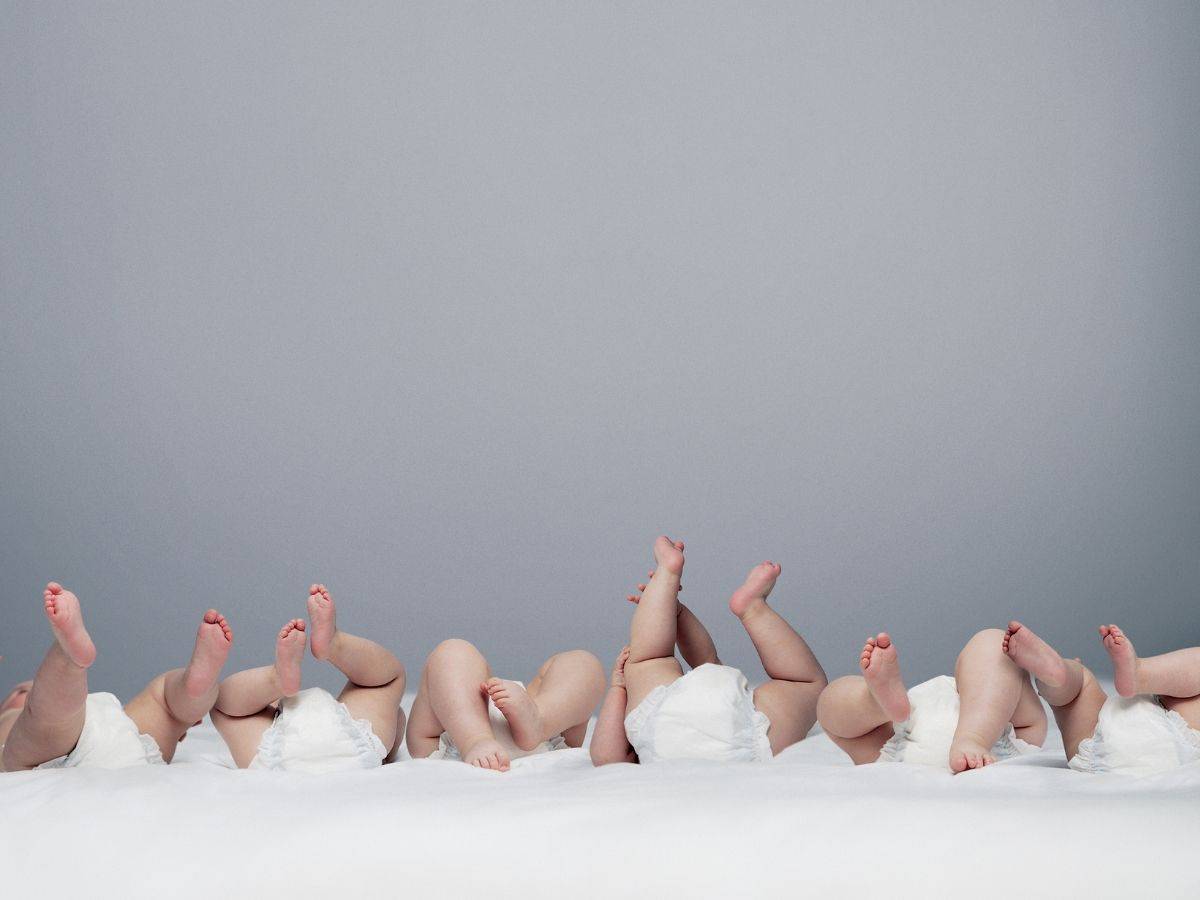 Well, to prevent diaper blowouts, it's important to follow these important tips.
Jump to:
Diaper blowout hacks
Before any car ride or trips, change baby's diaper.
Diaper size matters
Change a full diaper right away.
1. Before ANY car ride or trip, change baby's diaper
Even if you don't think it needs it. Diapers can hold a lot, but things inevitably happen and what should have been a short trip to the store took a heck of a lot longer.
This is why it's important to start out fresh with a new diaper before you put baby in the car seat.
2. Diaper size matters
If you seemingly keep getting diaper blowouts, one problem you might try fixing is do you have the right size diaper on baby?
If you recently just went up a size in diapers on your little one, but they keep having blowouts, perhaps the diaper is still too big.
You should wait awhile before moving up to the new size.
Another way to prevent a diaper blowout is to make sure the diaper is also not too small.
Speaking from personal experience, my kids had bad blowouts because of the diaper being too big or too small.
3.Change the Diaper ASAP
This last way to prevent a diaper blowout might seem trivial, but it still needs to be said.
When your baby has a full diaper whether it's pee or poop, it's important to change it right away.
This is because diapers can only hold so much and when it's too full, baby poop only has one place to go…out!
Sometimes this is unavoidable when you are driving and can obviously not change, but if you hear and smell your little one going number two, find a place to stop and change right away!
Also, if they are in a highchair and are messing their pants, change them right away.
When a baby's bum is pressed against the back of a highchair or car seat, the blowouts usually get pushed up and out leaving you with a blowout all up their back.
It's not pretty, but it can certainly be prevented!
Diaper Blowout FAQ
What causes diaper blowouts?
There are a few things that can cause blowouts including using a diaper that is too small or a diaper that is too big. Another reason is not changing the diaper right away (especially in a carseat or high chair).
How many diaper blowouts are normal?
Blowouts are normal, and sometimes it's unavoidable. There are a lot of things you can do to prevent them, but ultimately things just happen.
There you have it, the best ways to prevent a diaper blowout is to change the diaper before any car ride, be conscientious about the size of diaper, and change a messy diaper right away.
For more sweet advice from one mom to another, don't forget to sign-up for the weekly newsletter!
To end the note on a fun one, I leave you with this fun little quote, feel free to share with others!!
Diaper Blowout Meme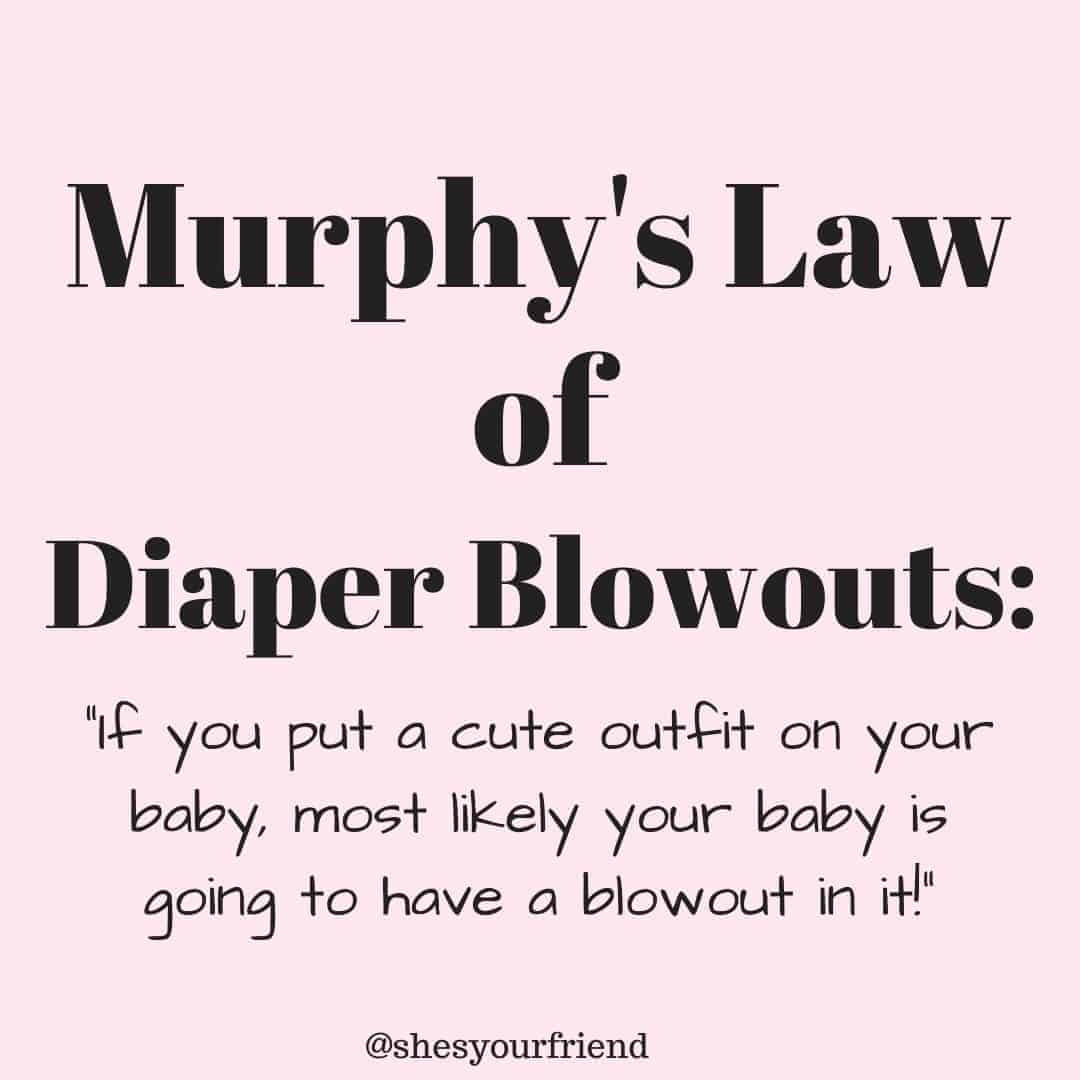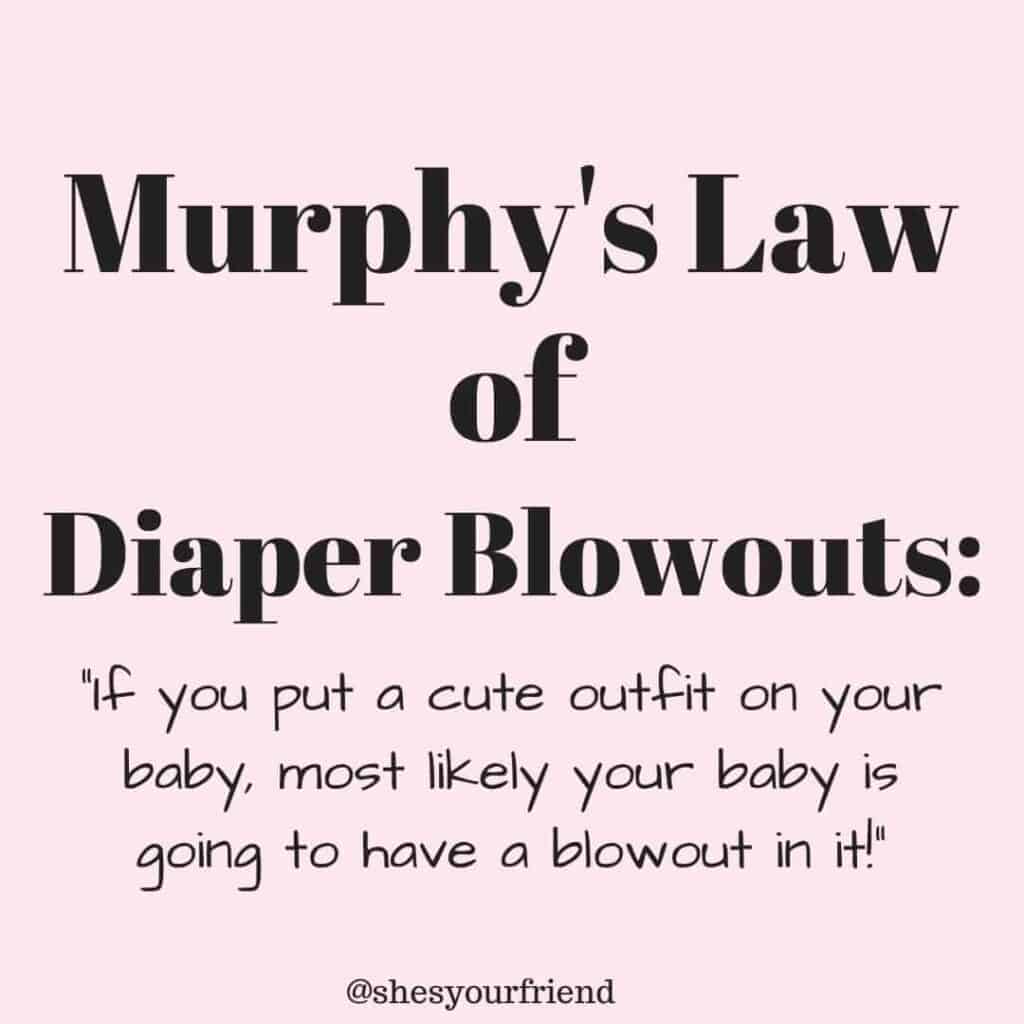 You might also enjoy reading: