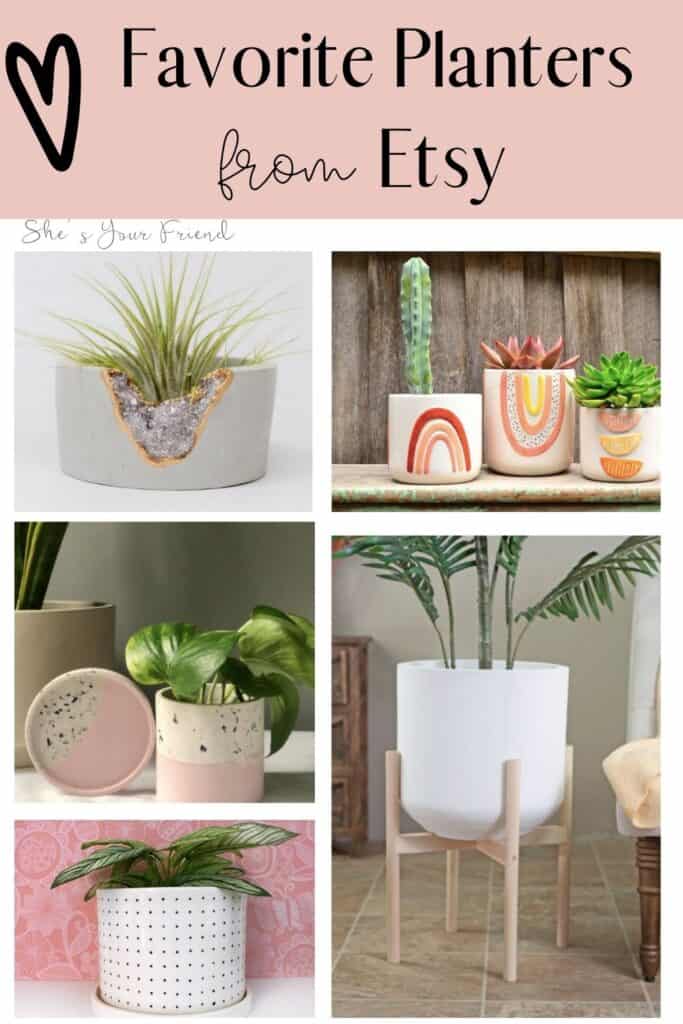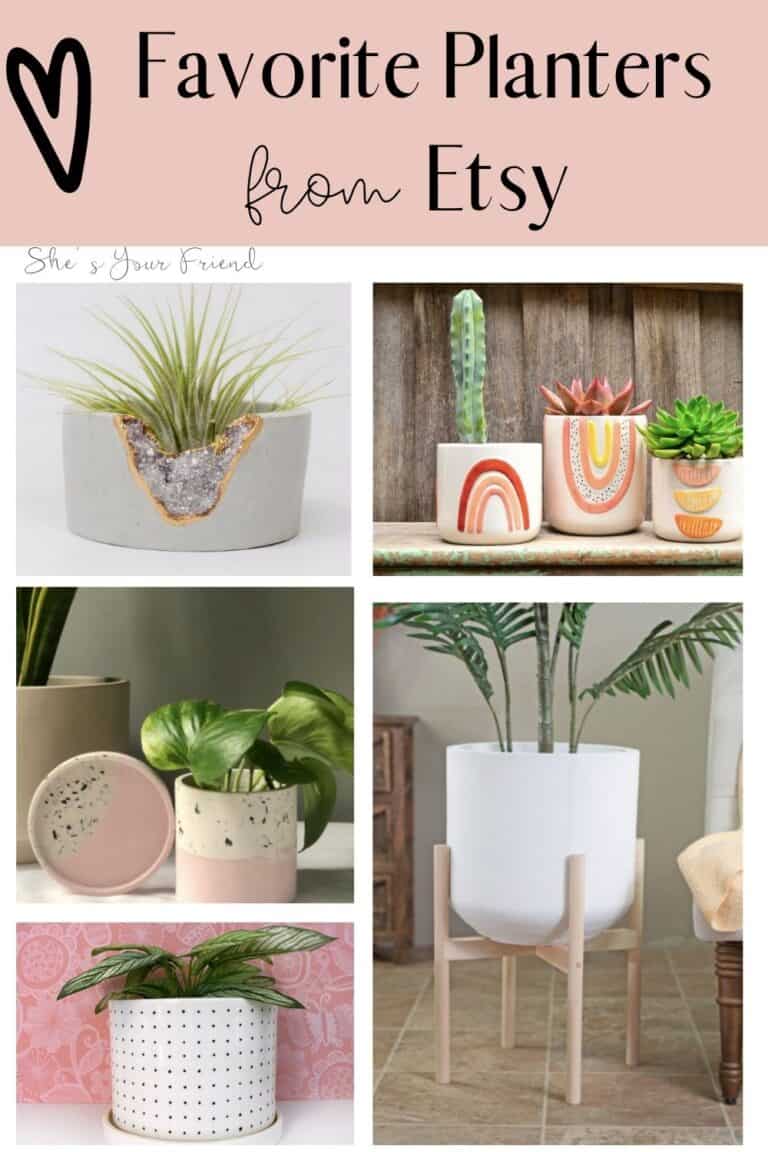 Etsy is a wonderful place to support small businesses especially in these uncertain times. Gardening is a fun activity you can do from home and Etsy has some truly elegant planters for you!
In an effort to fully disclose this article is sponsored (meaning I was compensated for my time) but all opinions are my own. It also contains affiliate links. This means if you purchase something, I would receive a commission. For more information, please see my disclosure page.
1. Purple Geode Planter
This gorgeous planter would be perfect for your next succulent plant! I'm obsessed with everything geodes. It also has a drainage hole which is SUPER important for plants so that they won't just die.
2. Hand Painted Abstract Rainbow Planters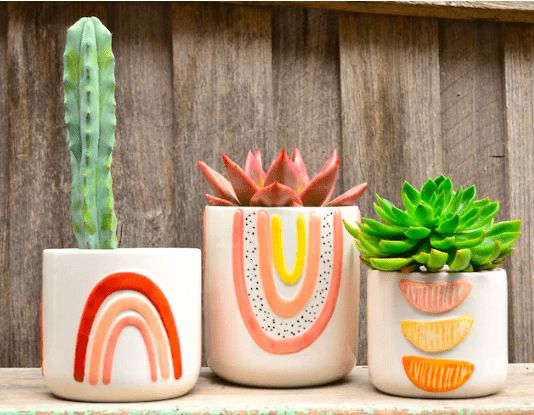 These are some more fun and functional planters. It would go great with succulents (as pictured) or with an aloe vera or orchid! It also has a drainage hole.
3. White & Gray Mid-Century Modern Planter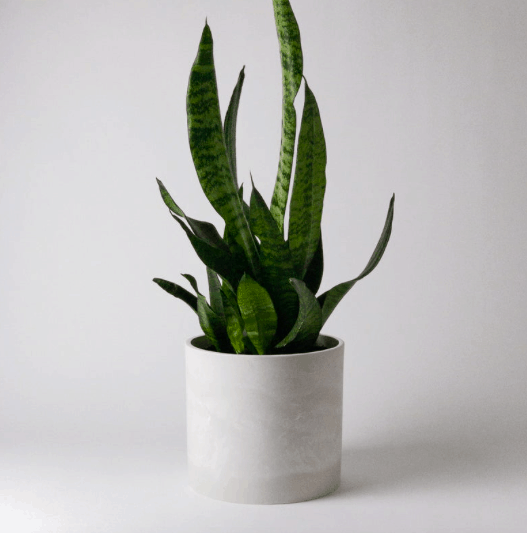 This planter is SO elegant. I love subtle white and gray color and it also has a drainage hole!
Really, if you don't have a green thumb it might just be you have been buying the wrong planters. Always make sure they have drainage holes in them.
4. Mid-Century modern planter & stand
This modern planter comes with a plant stand and the neutral colors will go with any decor. It has a drainage hole, and the planter itself is 13 inches tall so you can get a really large plant in there!
5. 2-Tone Terrazzo & Blush Planter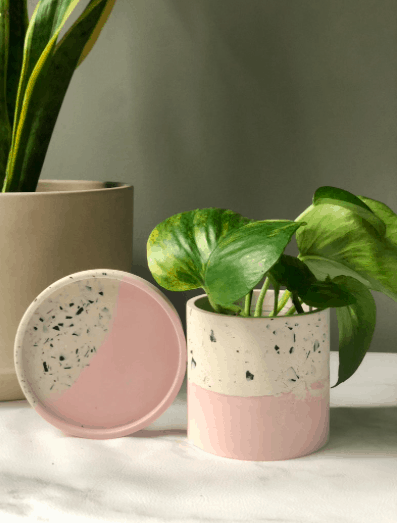 Another great planter is this 2 toned planter. It's so fun, has a drainage hole, and would look amazing with a bright colorful flower.
6. Pin Dot Planter
For a more uniform look, this pin dot planter has more evenly spaced dots which really gives you a modern look. It has a drainage hole and would look great both inside or out.
Other Gardening Accessories on Etsy
Planter Stand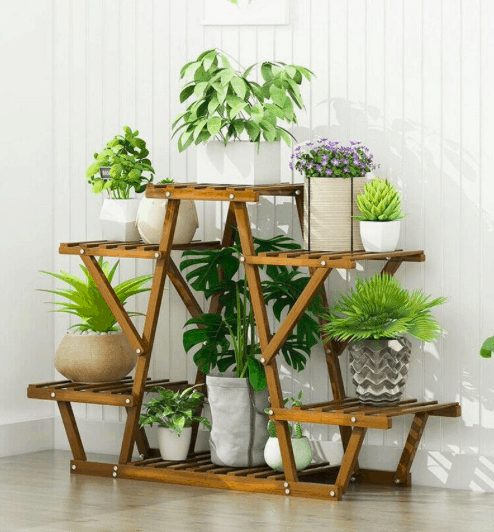 If you have a lot of plants and planters, you might look into purchasing a gorgeous foldable planter stand. This one can hold lots of plants, and the slats allow for proper draining.
Seeds & Bulbs
Did you know you can also buy seeds and flower bulbs on Etsy? Yep! I have had really good luck with a lot of seeds and am going to purchase some of these tulip bulbs too for an indoor forced tulip vase.
If you want to support small business owners you can also check out Etsy's editor favorite picks here.
Which planter is your favorite? (Leave me a comment below!) Mine is definitely the geode planter followed by the mid-century modern planter with the stand.