Blogging is a great hobby, but can also be a great business if you so choose.
With my list of top affiliate programs to monetize your blog, you can do just that! It does take time, like any business, but the sooner you start the better.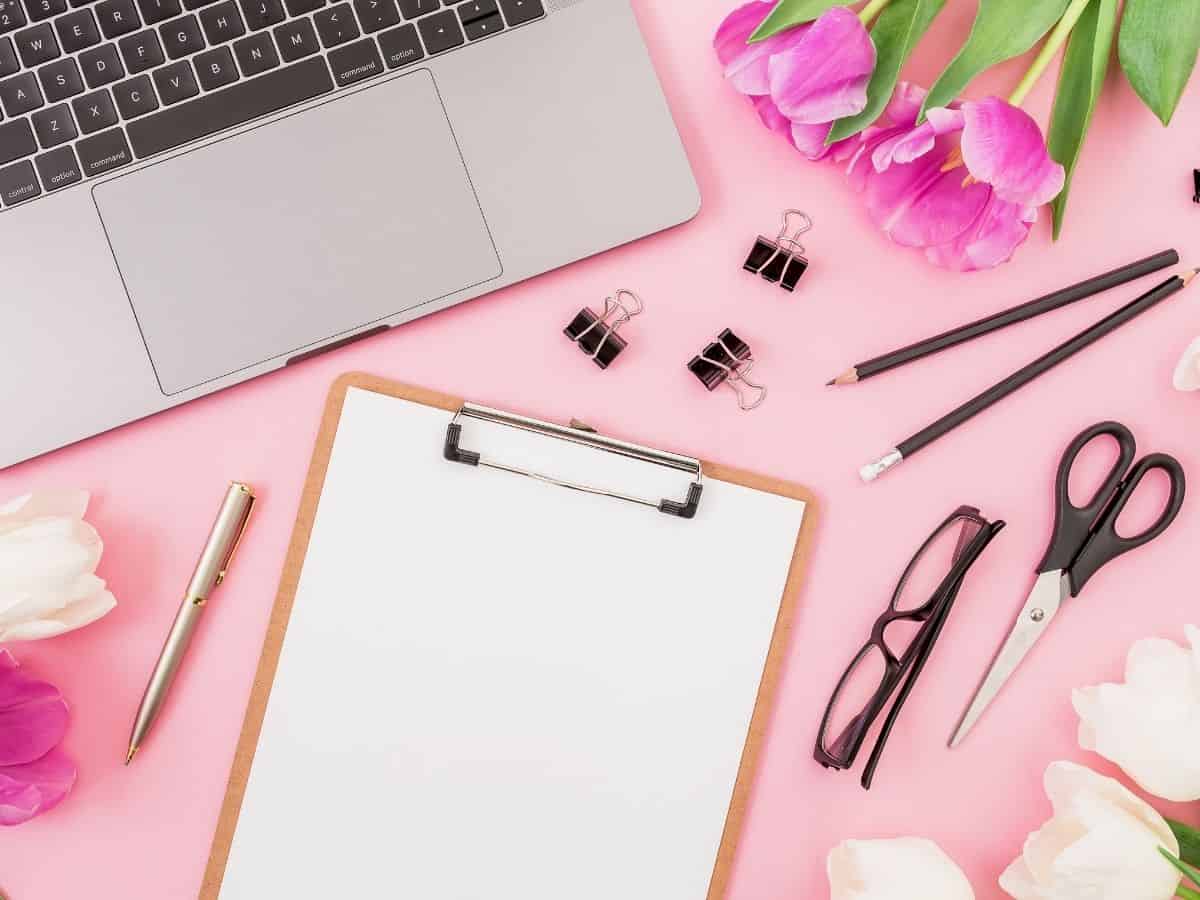 Jump to:
If you are new to the whole blogging scene you might be asking yourself...how do I monetize my blog with affiliate programs? Or even what are affiliate programs?
Affiliate programs are websites like Amazon or Target that pay you a commission when someone purchases a product through your link. With the right know-how, you can use these top affiliate programs to monetize your blog...so why wouldn't you?
Websites To Join For Top Affiliate Programs
Just about every brand and website has an affiliate program, but many of them run theirs through other websites like Shareasale, CJ affiliate, Rakuten Marketing, and Impact Radius.
Another website to join would be Amazon's affiliate program. While this affiliate program is all-encompassing, it can certainly be a top affiliate program for many because they have such a wide variety of items to choose from and so many people shop on Amazon now.
This is why becoming a member on these free websites can be beneficial for finding top afffilate programs, but it is also important to remember your niche.
Top Affiliate Programs for Niche-Specific Blogs
Having affiliate links to products you reccomend are all well and good, but if your readers aren't needing those particular products, you probably won't make much money. Depending on the niche of your blog, you want to join top affiliate programs that are most relatable.
Mom Blog
Mom blogs are probably one of the most popular blogs out there and what I have found is that I make most of my affiliate sales on products that were related to mom, baby, toddler, or parenting. That's just how that niche goes. Here are a few top affiliate programs I have found do well with mom blogs:
Gymboree Clothing (Shareasale)
Walmart via Impact (while this is not niche specific, choosing products that are niche specific are what sells)
Target via Impact (while this is not niche specific, choosing products that are niche specific are what sells)
Amazon (while this is not niche specific, choosing products that are niche specific are what sells)
Fahion/Beauty Blog
Another popular blog niche is fahion/beauty and if this is your particular blog, here are a few top affiliate programs to join:
Maurices via Rakuten Marketing
Shopstyle Collective
Macy's via Rakuten Marketing
Avon via CJ affiliate
Target via Impact Radius (while this is not niche specific, choosing products that are niche specific are what sells)
Amazon (while this is not niche specific, choosing products that are niche specific are what sells)
Travel Blog
Ah, travel blogs. I love reading travel blogs and picturing myself in the exotic destinations, but I don't think I could ever actually write a travel blog.
Mostly because I don't like to ride on planes, and have only ever left the country one time for my brother's wedding in Egypt (suffice to say I have had enough traveling for awhile).
Here are some top affiliate programs to join if your niche is travel:
Blogging Advice and Tools
If your niche is blog advice and tips, you might wonder are there any top affiliate programs here? Well the answer is yes!
There are so many e-books, classes, and programs that offer tips and tricks to better your blogging career. Here are a few that you could become an affiliate member of after taking the courses:
Billionaire Blog Club
Elite Blog Academy
Genius Blogger's Toolkit
Tailwind (this is a key tool in Pinterest marketing)
other e-books or classes that you have taken might also offer affiliate programs, so just be sure to check and see!
Important Things to Remember About Top Affiliate Programs
While it can be easy to start filling your website full of affiliate links, there are a few important things to remember including affiliate disclosures, terms of service, and keeping track of what you earn.
Affiliate Disclosure
Affiliate disclosure is a statement you make in your article that specifically says the article contains affiliate links. They are important to have because FTC regulations expressly require you have them in the begginning of your article before an affiliate link is shown.
Here's what I usually write:
"In an effort to fully disclose, this article may contain affiliate links. This means if you purchase something, I would receive a commission. For more information, see my Disclosure page."
Now I usually have the words Disclosure page linked to my actual disclosure page where they can read in further detail about disclosures.
Terms of Service
Let me be straight up with you...who all reads those lengthy terms of services? I will admit, before blogging, I would NEVER.
Moving forward, it is important to read the terms of service or at the very least have a good understanding of them before joining any top affiliate programs. This is because if you violate certain terms, they can remove you from their affiliate program.
Keeping track of earned income
Another important thing to do when you join these top affiliate promas is to keep track of the money you earn. In the United States, you are responsible for pay self-employment taxes if you make over $600 in a year.
I'm not a tax professional, so if you more tax-related questions I would suggest talking with a CPA or tax advisor. I like using quickbooks to track my expenses and income, but you could also just as simply use an excel spreadsheet.
Remember no matter what niche you are in, you can monetize your blog by using some of these top affiliate programs. Just remember that some affiliate programs are niche-specific while others have a large array of things to promote.
Also, remember to include a dislosure statement, read the terms of services, and keep track of your income.
Until next time!
You might also enjoy reading: