Designing a princess themed nursery can be such a fun choice for your baby girl! These ideas will help inspire you to create a stunning and functional baby nursery.
Jump to:
Vintage Princess Nursery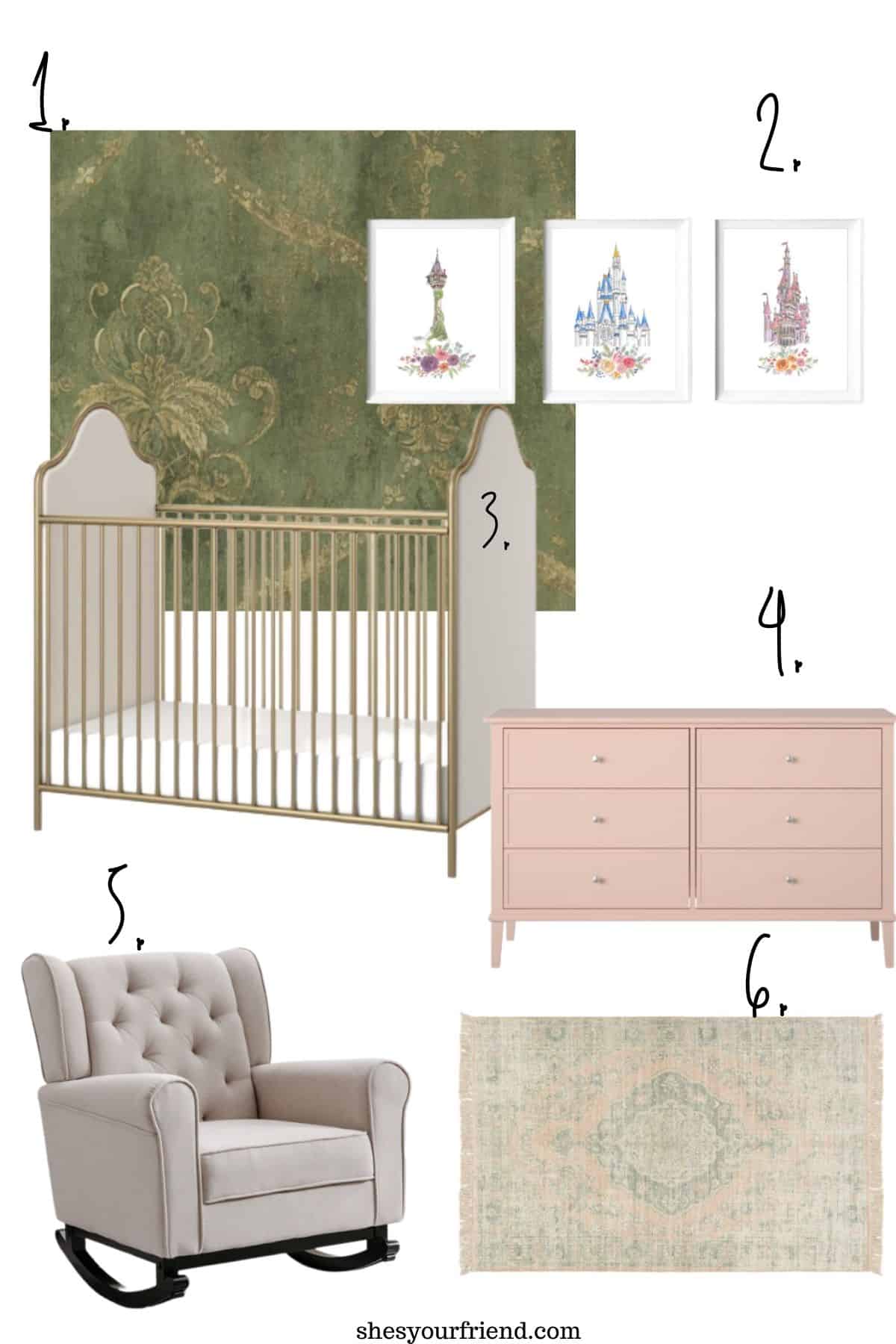 This look is what I call princess chic with the green damask wallpaper that even the royal family would love! Paired with an upholstered crib, and whimsical castle art, this princess room is very charming.
Baby Girl Princess Nursery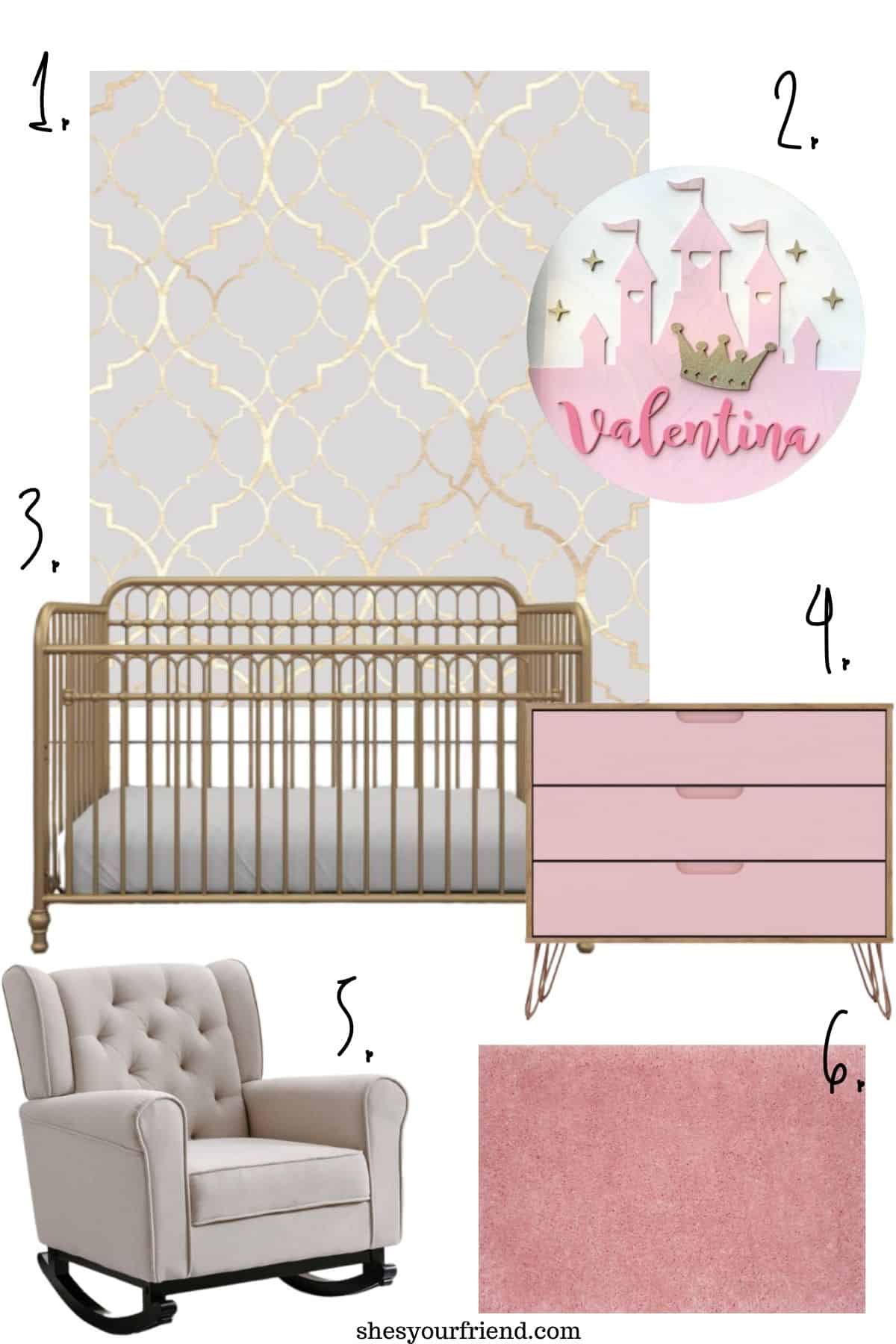 The prettiest pink room with princess accents from the wall art to the elegant gold crib. This nursery room is another fun room idea for your little girl.
Pastel Princess Nursery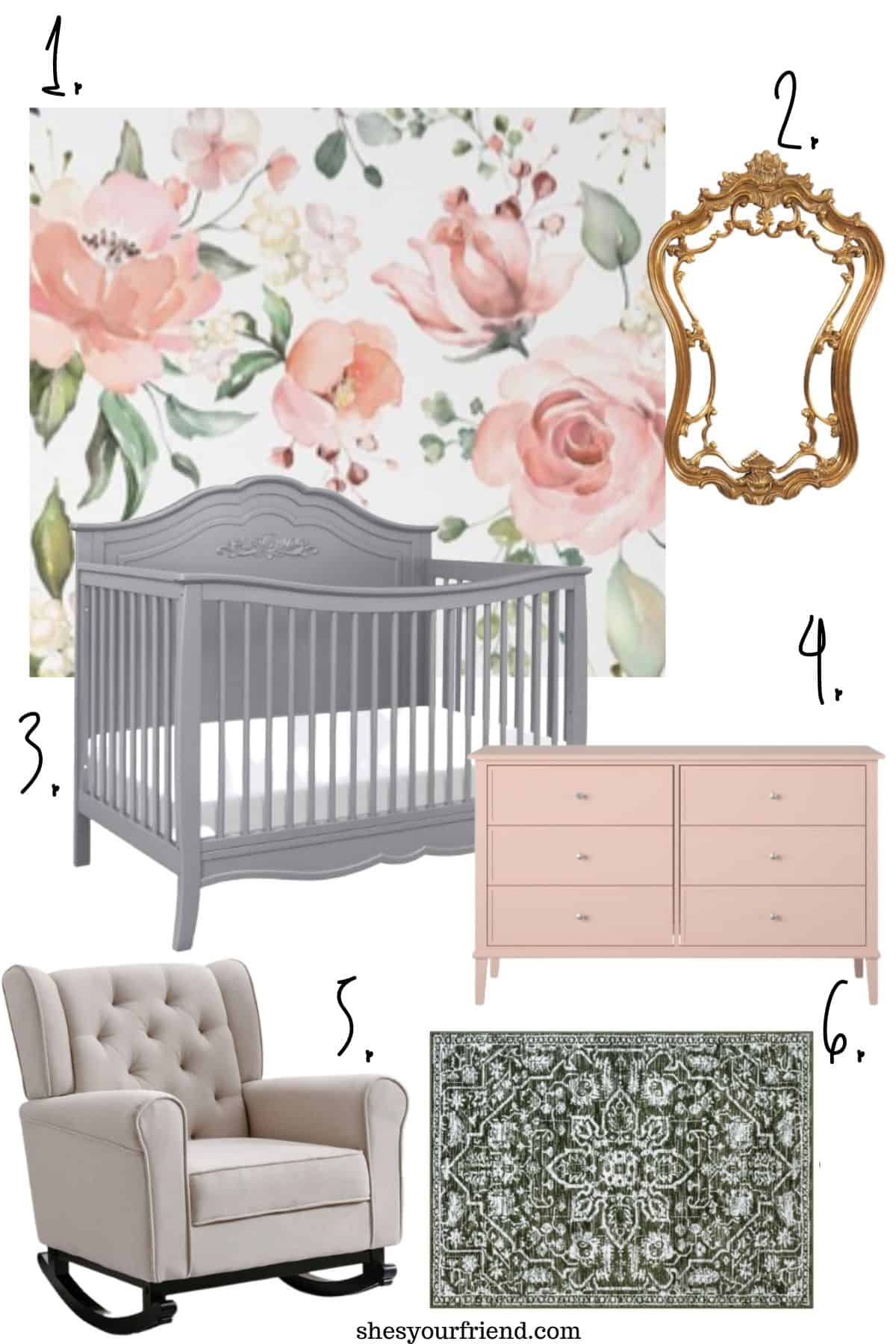 This princess nursery room is subtle, but still very charming! The pastels with the antique gold mirror will give the room a royal feel.
Vintage Rose wallpaper (from American Decals on Etsy)
More Baby Nursery Ideas