Planning a nursery is probably one of the most fun things when you are expecting a baby! Finding the right color scheme and nursery furniture, and baby blankets oh my!!
Here you will find some amazing nursery inspiration ideas for baby girls as well as some tips for planning your nursery.
Congrats mama, and I hope you enjoy this fun little display of ideas!
Jump to: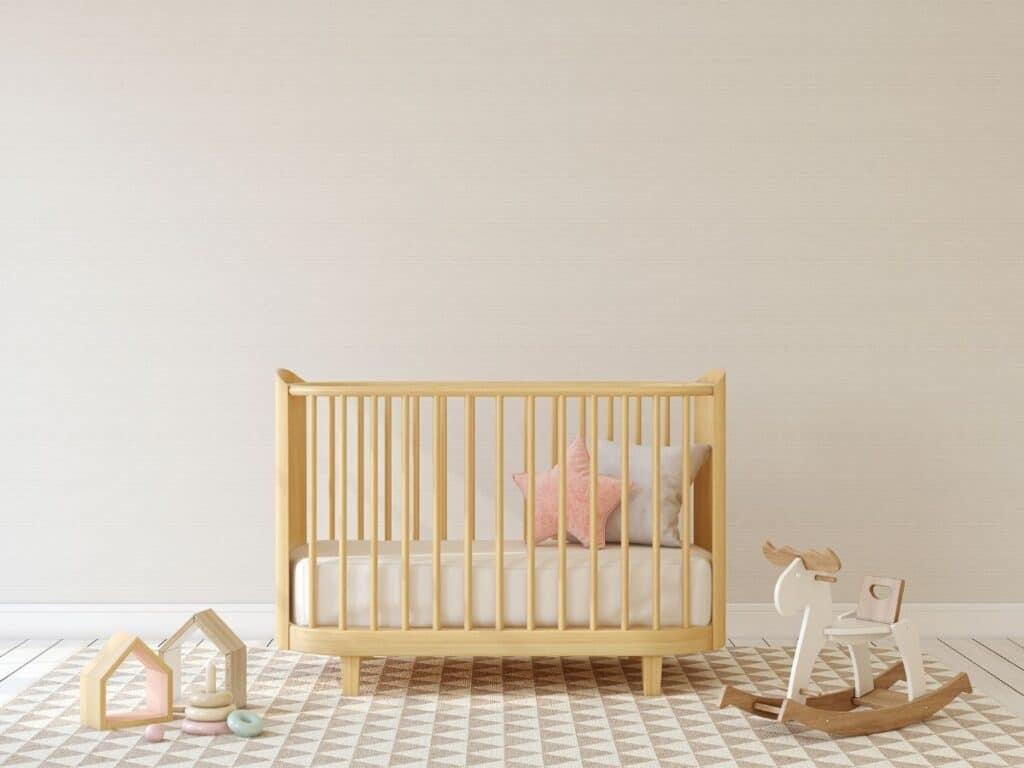 HOW DO YOU PICK A NURSERY THEME?
What we have found to be an easy and effective way to design a nursery is by picking one element you like (favorite color, favorite rug, or design).
From there, you simply find colors and items that fit with that first element.
Pink Nursery Room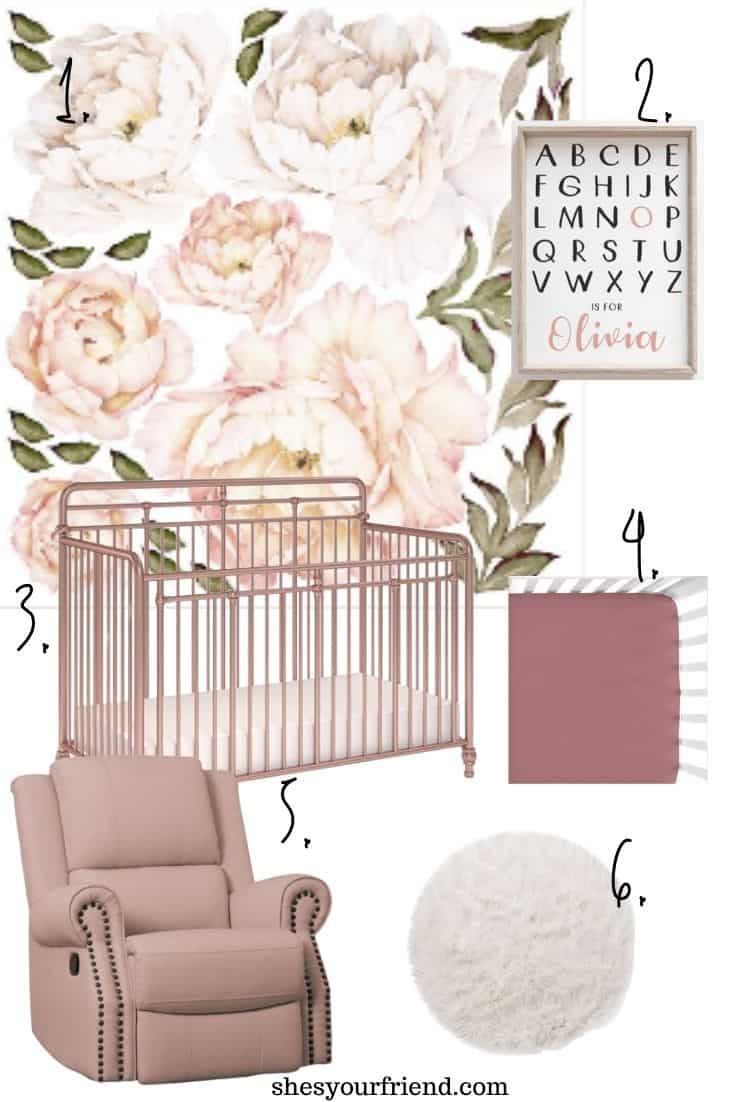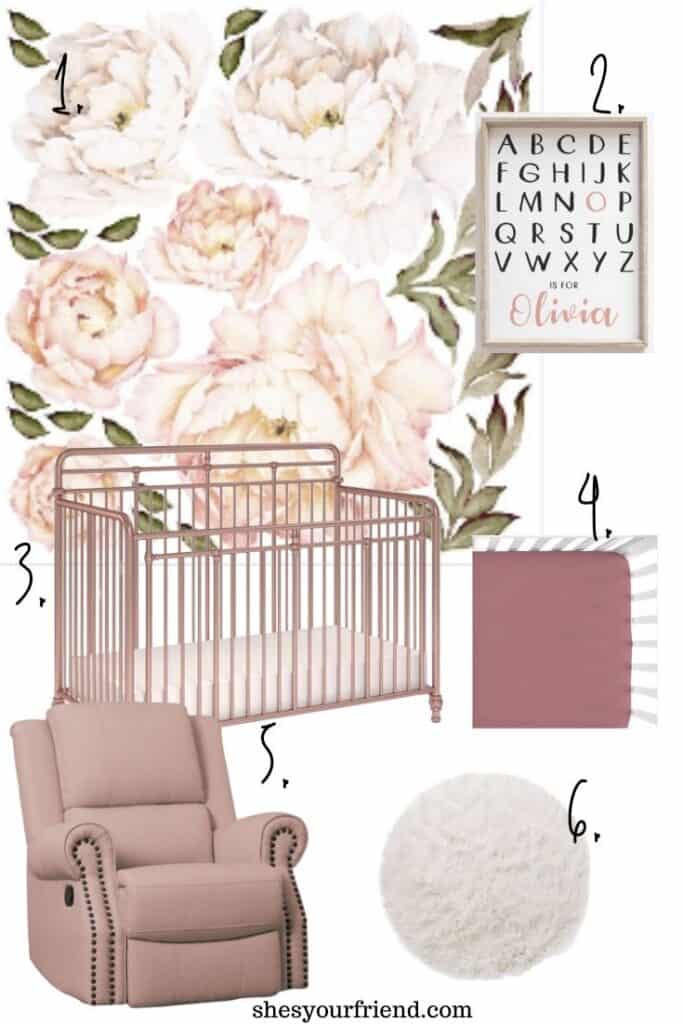 Shop this nursery look:
This nursery is filled with lots of different shades of pink. With the peony wall decals, you can really pull a lot of different colors into this room.
Pink and Navy Blue Nursery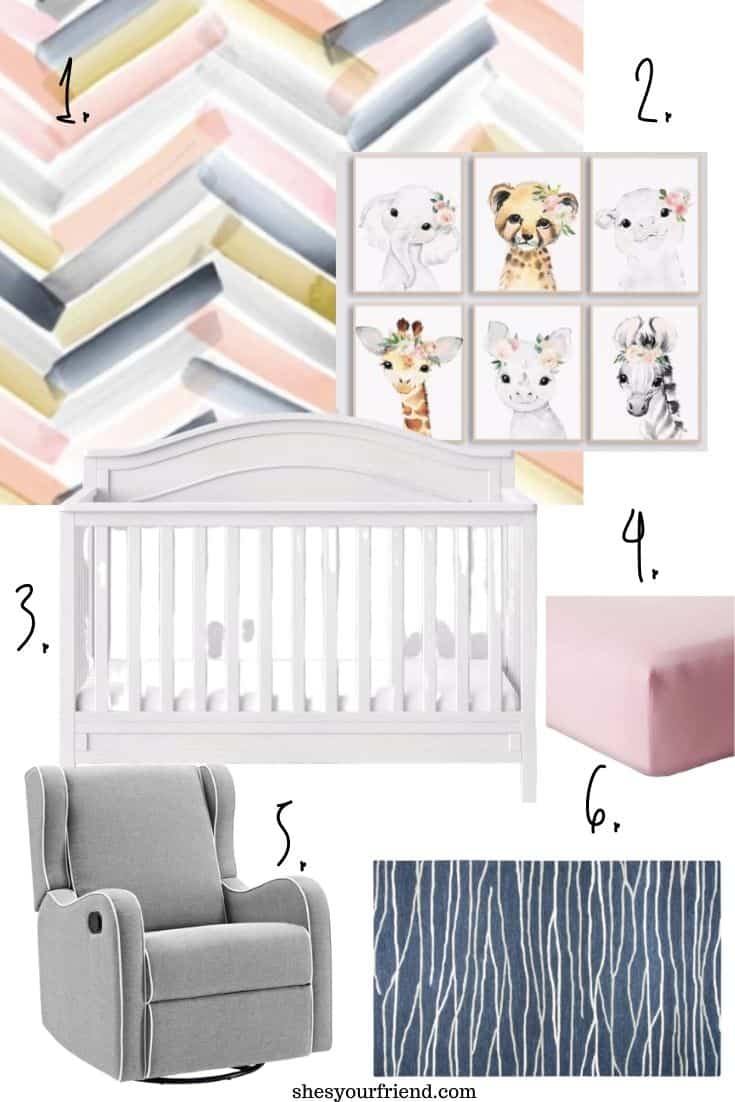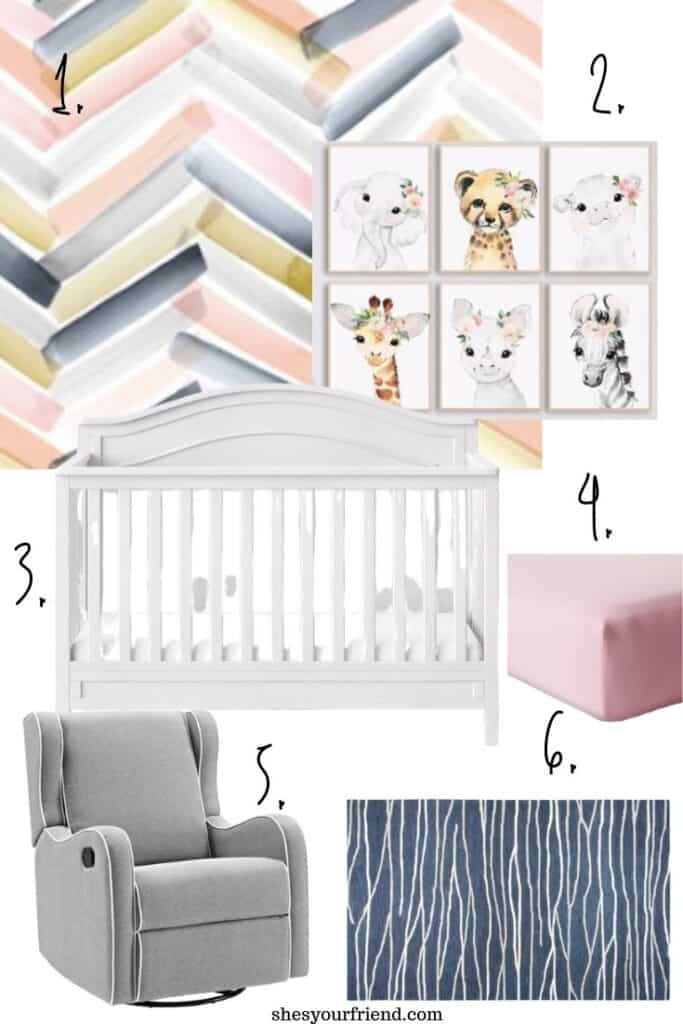 Shop this nursery look:
Another great option for your baby girl's nursery is this navy blue and pink safari theme. The colors are fun and vibrant, and the who doesn't love a good watercolor print.
Pink Purple and Blue Nursery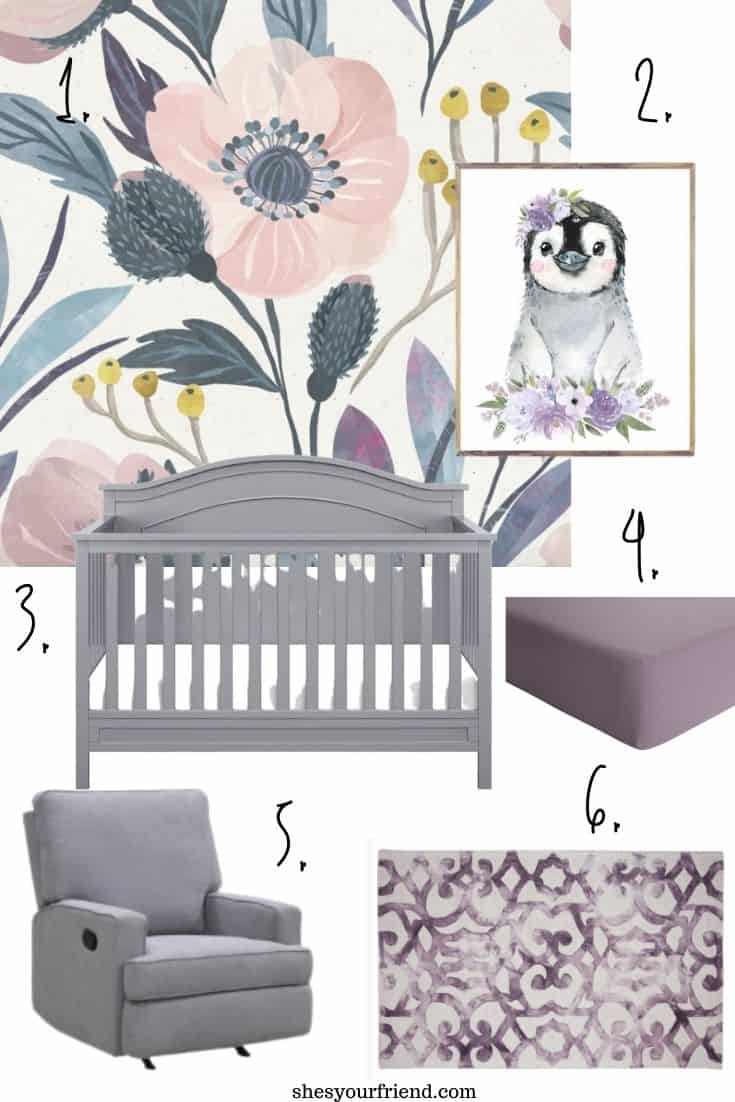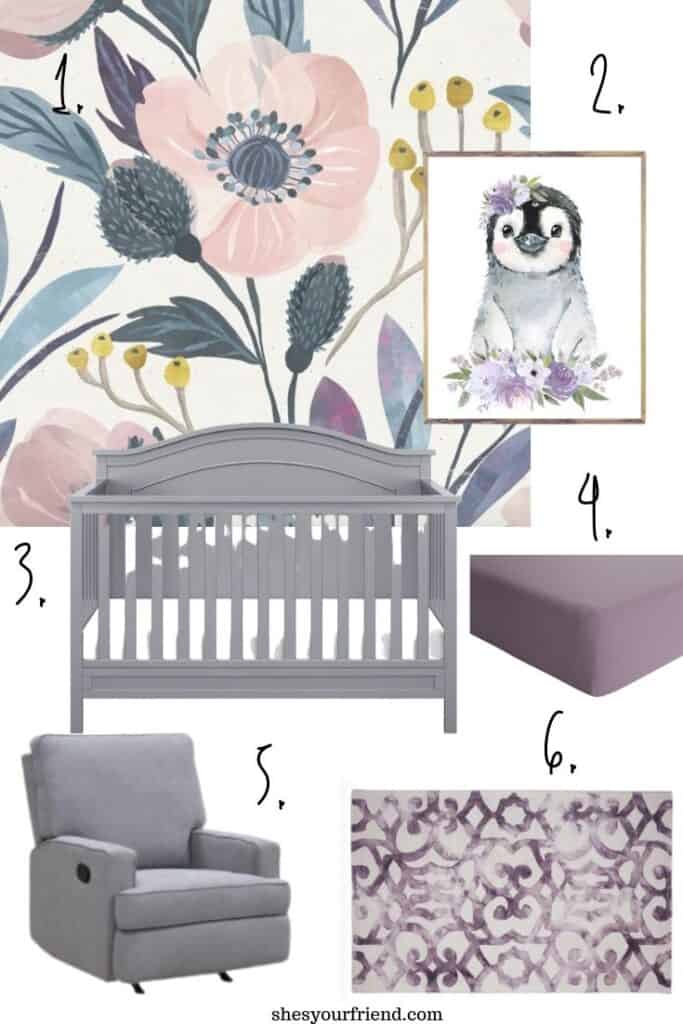 Shop this nursery look:
This third nursery idea uses pale blues, pinks, and dark purple for an amazing combination. The wallpaper is so stylish, you might even want it for your room too! 😉
Which one is your favorite? Leave me a comment below. 🙂 Wishing you all the best and that your nursery turns out just like you want!!
You might also enjoy reading: