Have your kids been missing the neighborhood playgrounds? Are you looking for something fun to entertain your kiddos? Look no further!
We rounded up some of the most popular playground equipment for your backyard. The best thing, you can snag all of them from Amazon!! Cue the happy dance!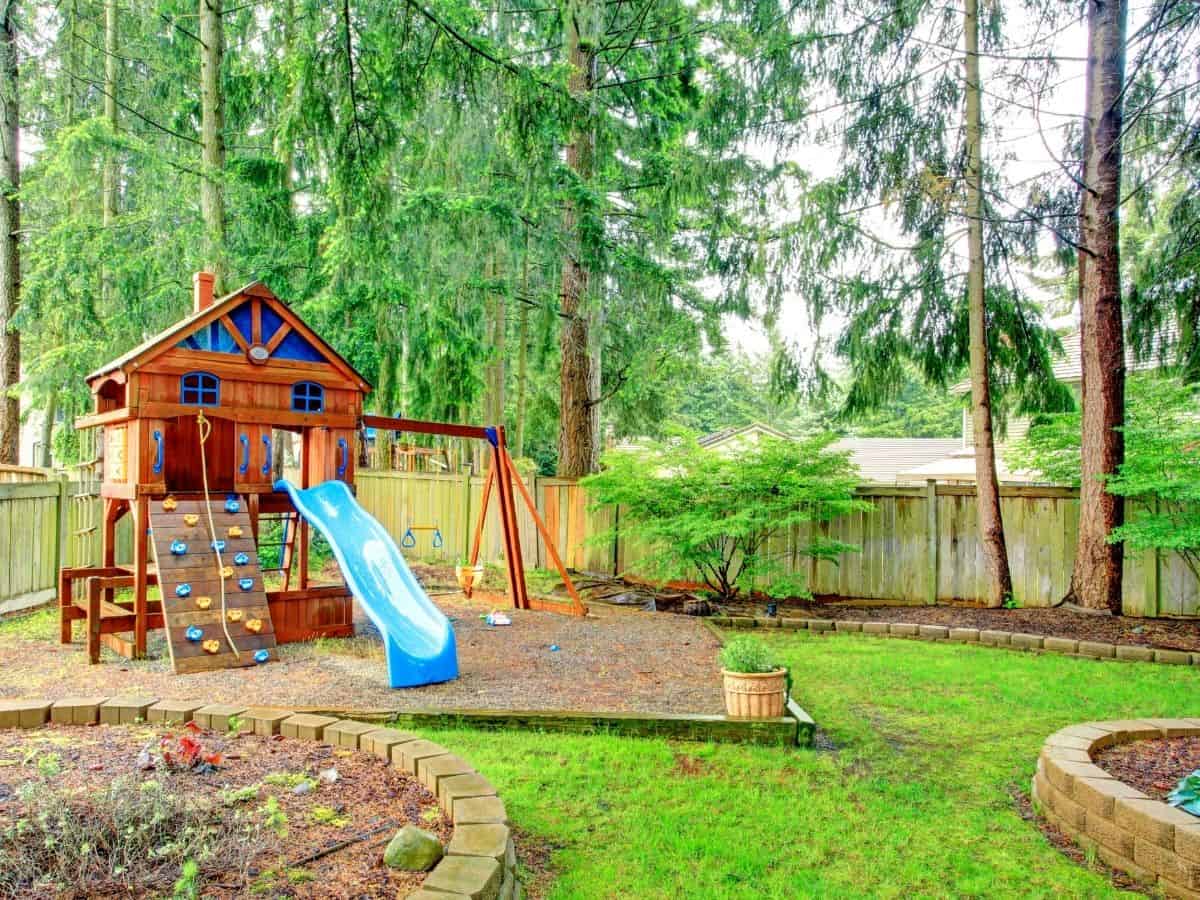 1.Geometric Dome Climber Play center
Do your kids love to climb? If so, they will love this climbing dome.
Specifics:
It's great for ages 3-10 (although adult supervision is a must for little kids)
It can hold up to 600 pounds, so lots of kids can play on it and even adults.
dimensions: 5 ft tall and 10 ft wide
2. Climb and Crawl Caterpillar tunnel
This colorful caterpillar is fun for many reasons! Crawl on top, or inside the dome for lots of great imaginative play.
Specifics:
Recommended age 3-8
Brightly colored, and offers kids a chance to explore a tunnel or climb on top of it.
dimensions: 7 ft long
could be used indoors or outdoors
3. Jumbo connect 4
Connect 4 is a popular game, but this jumbo version takes it to a whole new level!
Specifics:
great for all ages
dimensions: almost 3 ft tall
great for indoors or outdoors
4. 4-in-1 activity toddler play set
This fun activity center has a basketball hoop, slide, and telescope to look out!
Specifics:
Recommended age: 3-8 years old
great for indoors or outdoors
5. Large Circular Tree Swing
If you have a lot of trees in your backyard, this circular tree swing can be another great choice!
Specifics:
Recommended age: 3 years and older
holds 2-3 kids at a time
can hold up to 700 pounds, so adults can also use it!
6. KidKraft Playground Swing Set

If you are looking for a playground set that will last for years and years, this Kid Kraft play set is amazing! It has a two different slides, swings, working doors, and a mailbox.
Specifics:
Recommended age: 3 years and older
lots of different activities (2 slides, swings, mailbox, pretend kitchen)
If 2020 has taught us anything, it's that staying at home can still be lots of fun! These playground equipment can make your backyard just as fun as a park.