If you are reading this, you have probably experienced miscarriage or know someone who has. First off, I am sorry.
Miscarriages suck, and nothing I say or do will change that. Take it from a mom who has had 3 miscarriages.
The excitement and joy of being pregnant, followed by the feeling of emptiness and guilt is the worst roller coaster ride. These would be my tips for coping with miscarriage.
Don't Give Up
One of the first things I would tell someone coping with miscarriage would be: don't give up. If I would have given up after my first miscarriage, I wouldn't have the two beautiful children that I do today.
Give yourself time to grieve before you try again, but do try again.
There is a light at the end of the tunnel. Going through miscarriages made me want to never try for another kid, because I didn't want to go through another round of disappointment/heartache/grief/frustration.
What kept me going was thinking how much I was going to cherish and love my next rainbow baby!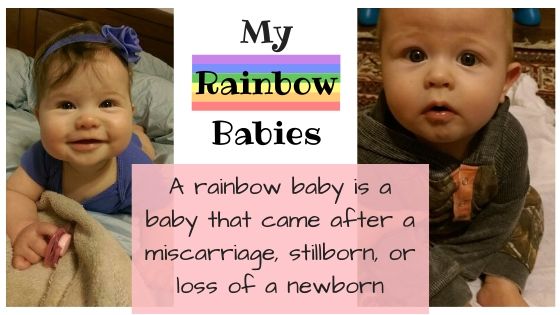 Open up with people around you
This is so important for moms coping with miscarriage. You need to open up with people around you.
It actually quite surprising how many people have had them, but didn't say.
Unfortunately, there is a strange stigma surrounding talking about miscarriages, but the reality is: it helps. It is nice to know you are not the only one who has had this happen.
I totally get it though, I didn't announce my subsequent pregnancies after my first miscarriage until I was far enough along that I was sure I wasn't going to have a miscarriage again.
There is a reason for everything
I am a firm believer in "Everything happens for a reason" and yes miscarriages too.
I experienced horrible morning sickness with my daughter after my miscarriage, but the prior miscarriage gave me the strength to know I was blessed with this child.
After I had my daughter, I had two more miscarriages before becoming pregnant with my son.
Miscarriage is something no woman wants to go through. If you have gone through one please remember not to give up, open up with people around you, and know there is a reason for everything.
Coping with miscarriage will be hard, but know you are not alone. Feel free to comment below on this post about your stories, and words of encouragement for others to read.
P.S. Please share this or pin this so that the stigma of talking about miscarriages can stop!