Transform your baby's nursery into a magical Harry Potter nursery with these fun ideas and rooms.
Jump to:
Gryffindor Nursery theme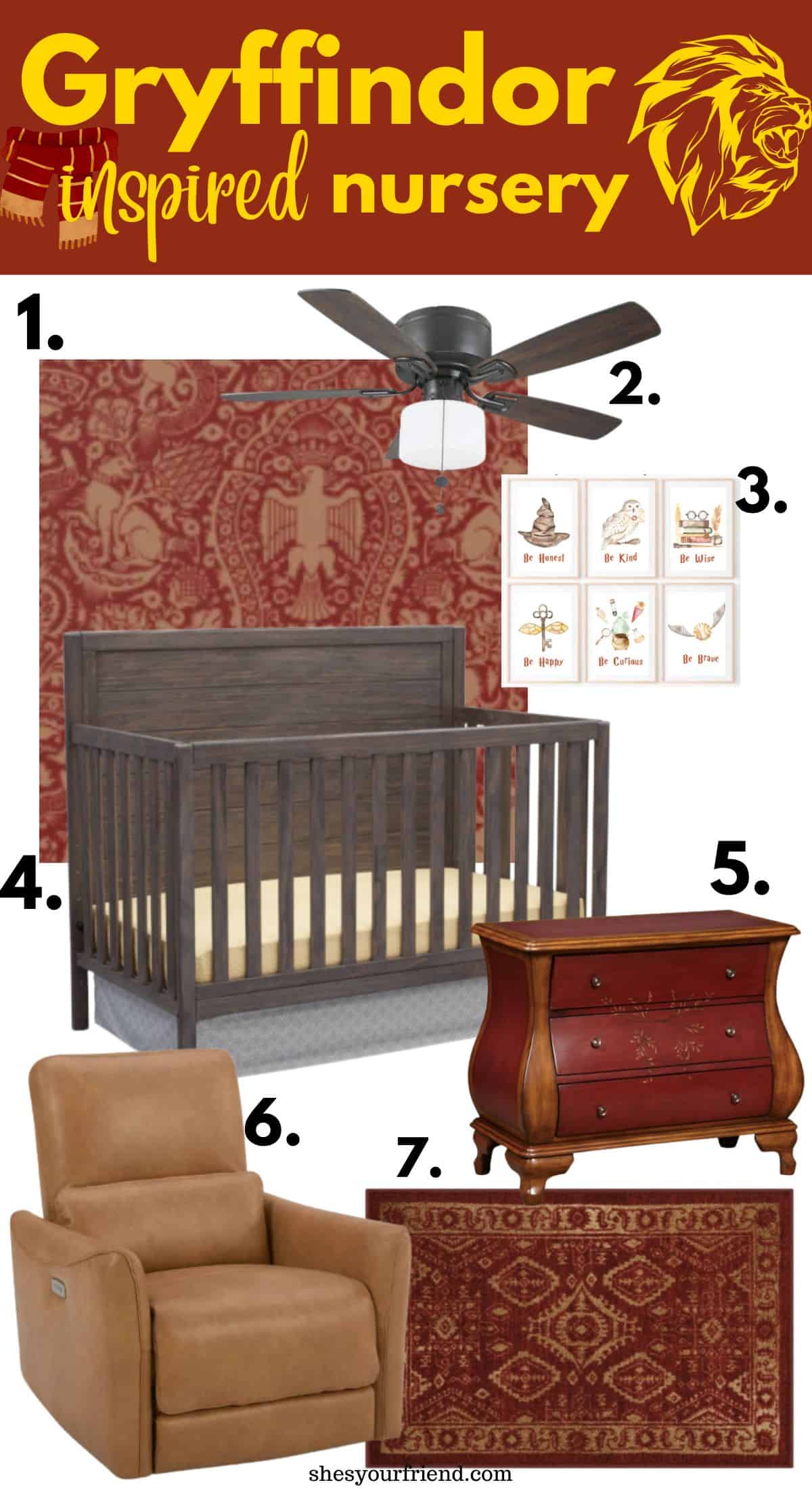 House Gryffindor from Harry Potter makes for a great nursery with reds, golds, and dark browns.
Hufflepuff Nursery theme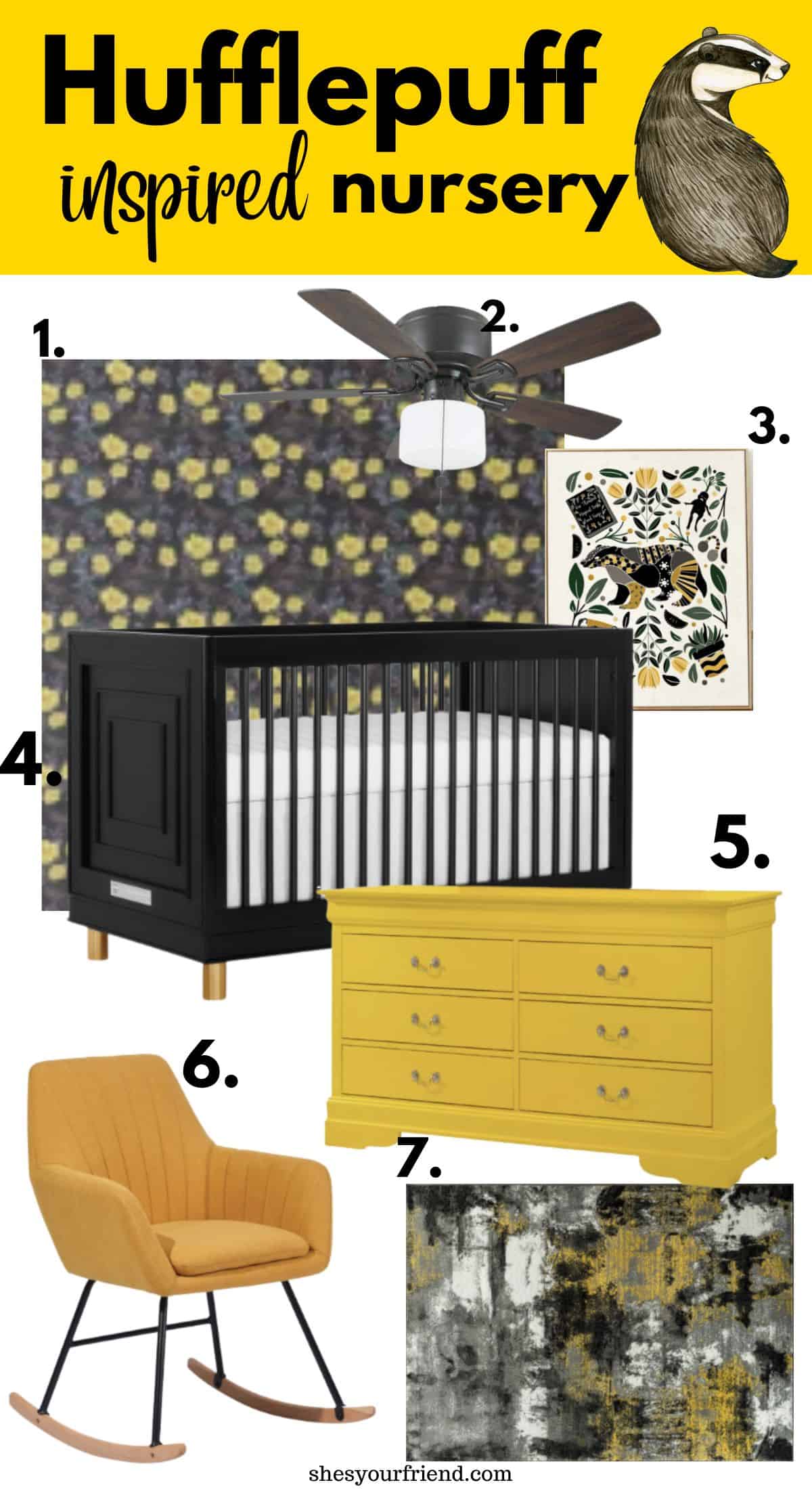 Hufflepuff is known for black and yellow colors in Harry Potter. This baby nursery is gender-neutral so you could design this for your baby boy or girl.
Related: yellow nursery ideas
Ravenclaw Nursery theme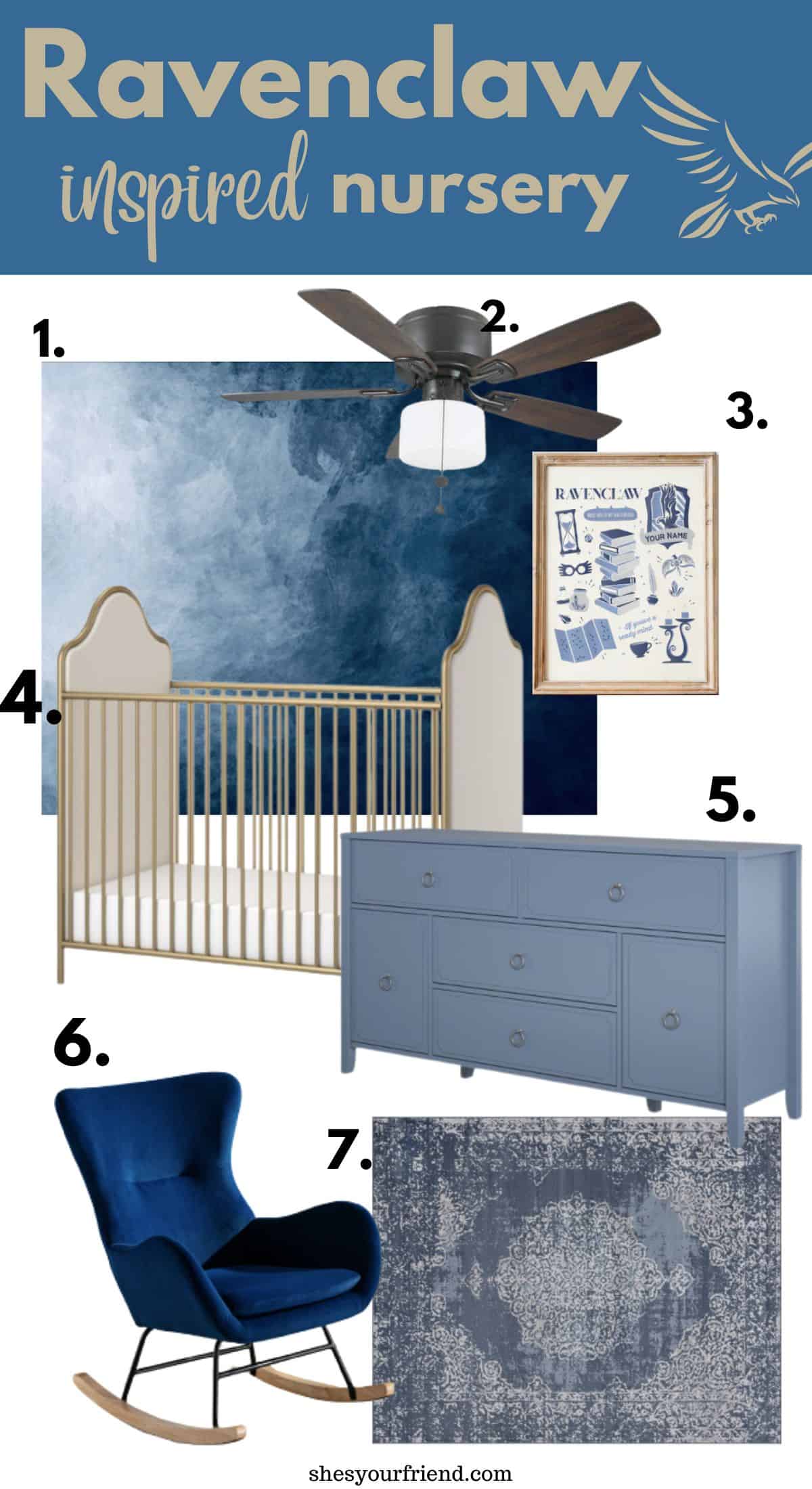 Ravenclaw is known for their house colors of blue and bronze. These two colors make for a fun nursery room.
Slytherin Nursery theme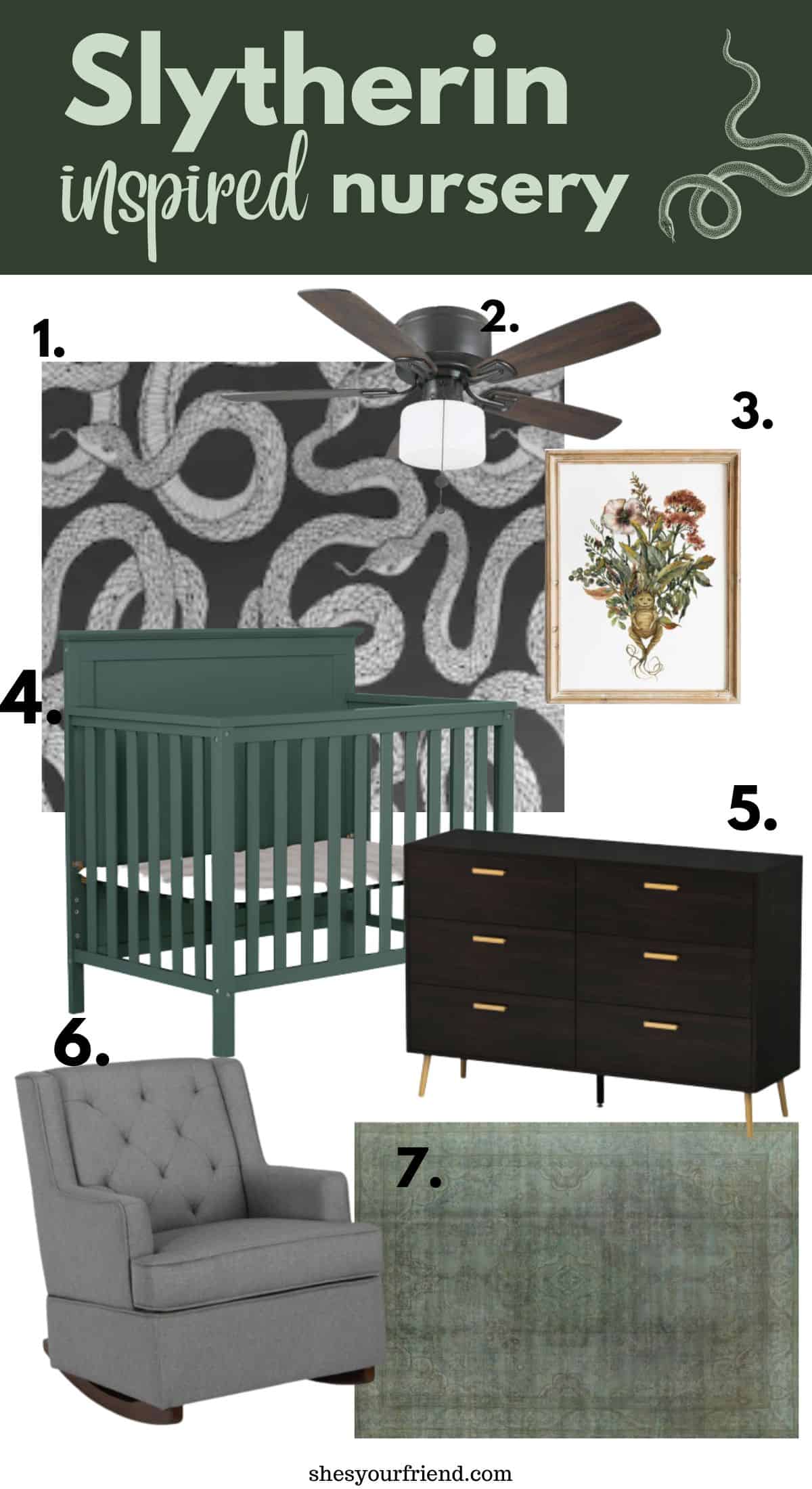 Slytherin gets a bad rap all the time, but the colors are a dream for decorating a baby nursery. Add lots of greens, grays, and blacks for a moody design.
Related: Green Nursery ideas
Nursery FAQ
What should be included in a nursery?
A nursery should have a crib, a dresser, a rocker or glider, and some decor to pull in your theme.

We also like to choose one wall as an accent wall to add a fun wallpaper or mural.
How do I start decorating my nursery?
Choose a theme you love and build the nursery around it. Find wallpaper, art prints, and rugs that go with this theme, and just have fun with it!
You might also enjoy reading: