Do you have a bunch of pictures and wall art just laying in a box, needing a place to hang them?
If so, then a mix and match picture gallery wall is the perfect thing for you!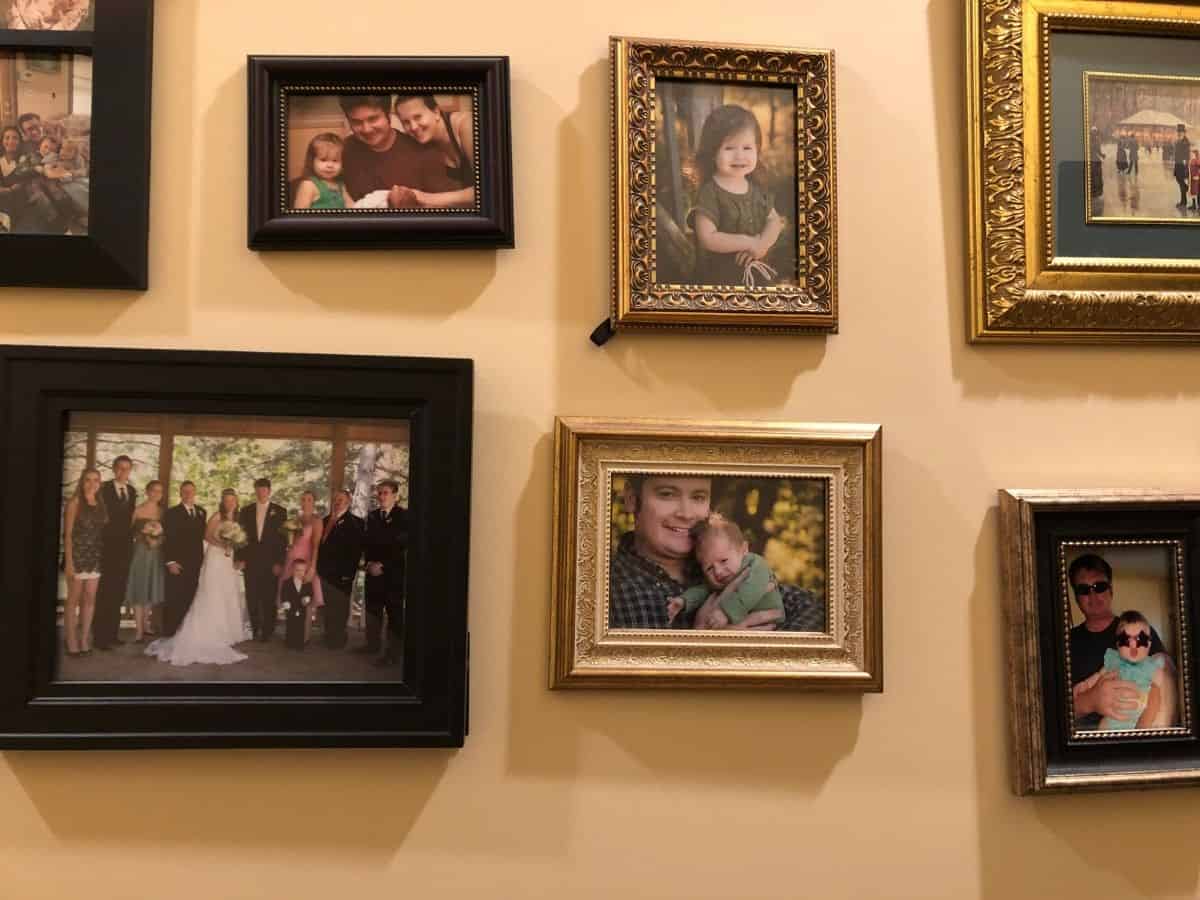 Jump to:
Picking the right location for a gallery wall
entry way- one of my favorite places to do gallery wall displays is in the entry way where all your guests will see.
living room- if you have enough space in your living room, it's another great area to create a statement gallery wall.
dining room- if you haven't already seen a theme, gallery walls are great for places where a lot of people gather, like the dining room!
hallway- hallways can be a little tricky. A gallery wall can quickly turn a boring hallway into a "hall-wow". (Okay I'm sorry, I just couldn't resist!)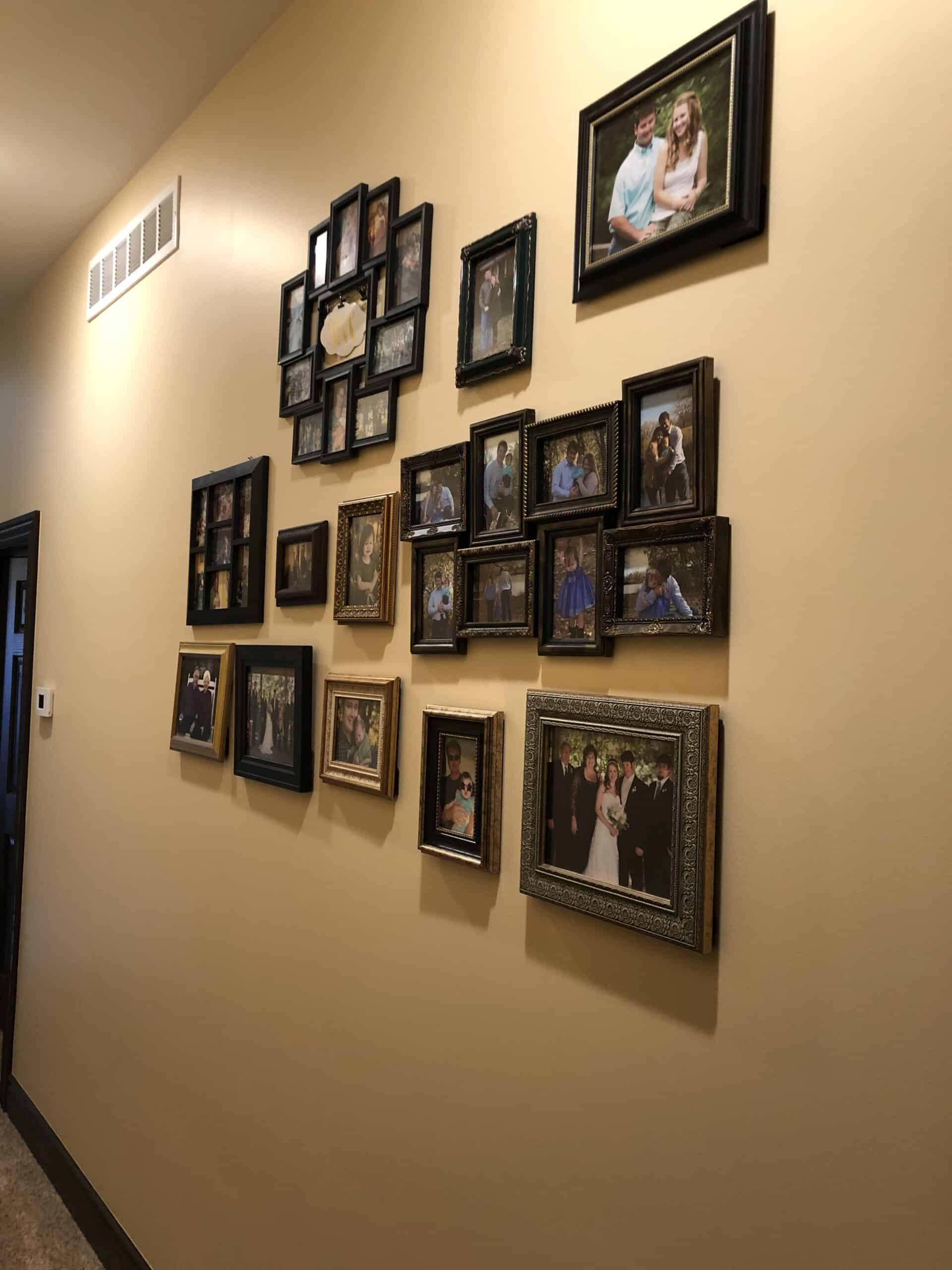 Gallery Wall Prep
You will need a few things before you start hanging your pictures. I like using these picture hanger hook and nails because they seem to hold up the best.
Picking the perfect picture frames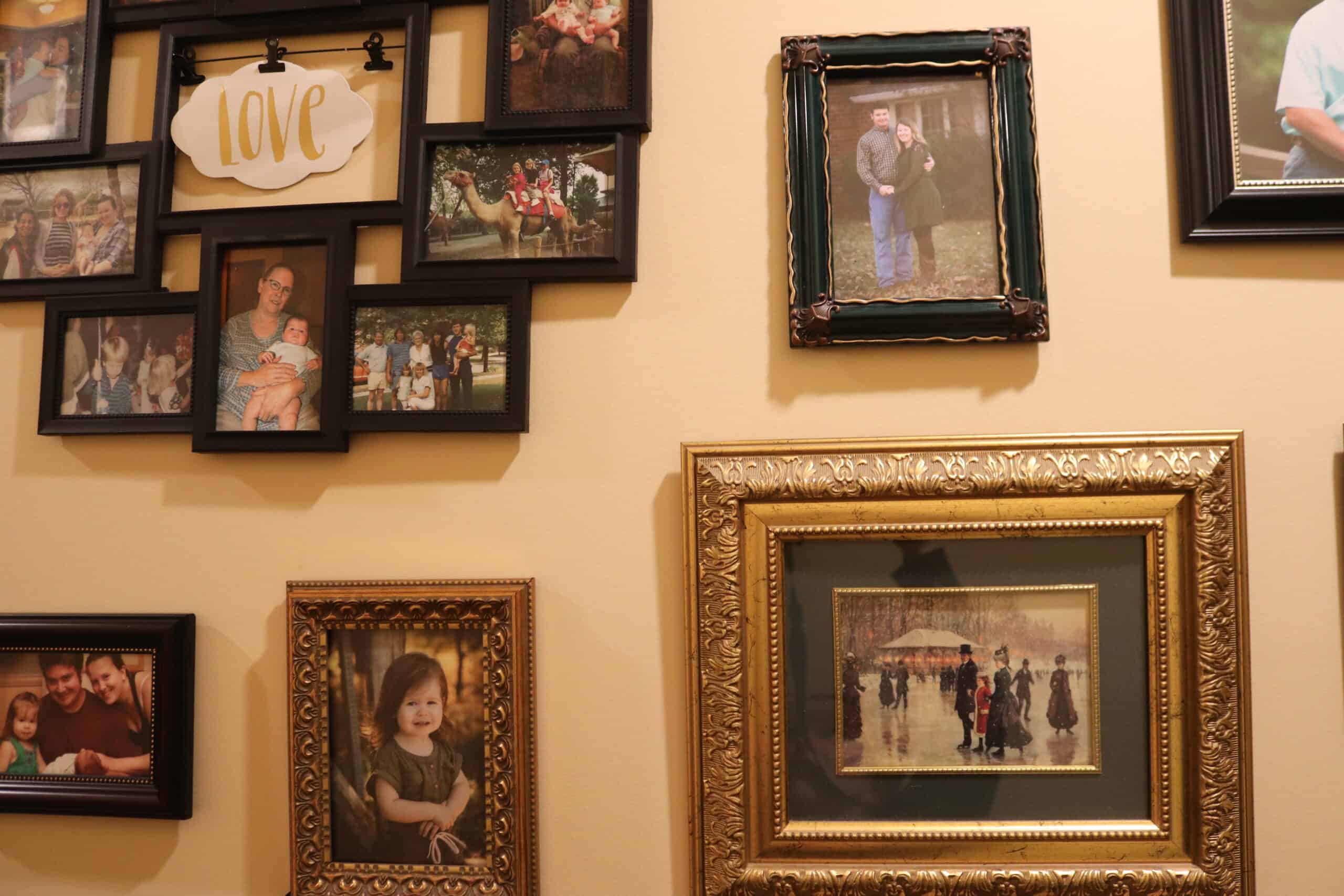 The great thing about gallery walls is that you don't need the same exact picture frames. In fact, mix and matching different sizes and designs can really add to the charm.
Hanging your pictures
I prefer to just wing it and start with one picture at a time and hang them as I see fit. If you want to be more precise, you can trace each of your picture frames on a paper and cut them out. Then, you can move them around with tape before you start hammering holes in your wall.
It's really up to you though. Be confident in what you decide and happy decorating!