Are you looking for your next binge worthy tv show that you can't stop watching?
Whether you are looking for your next addiction or a new show to watch here and there, these NEED to be on your watch list.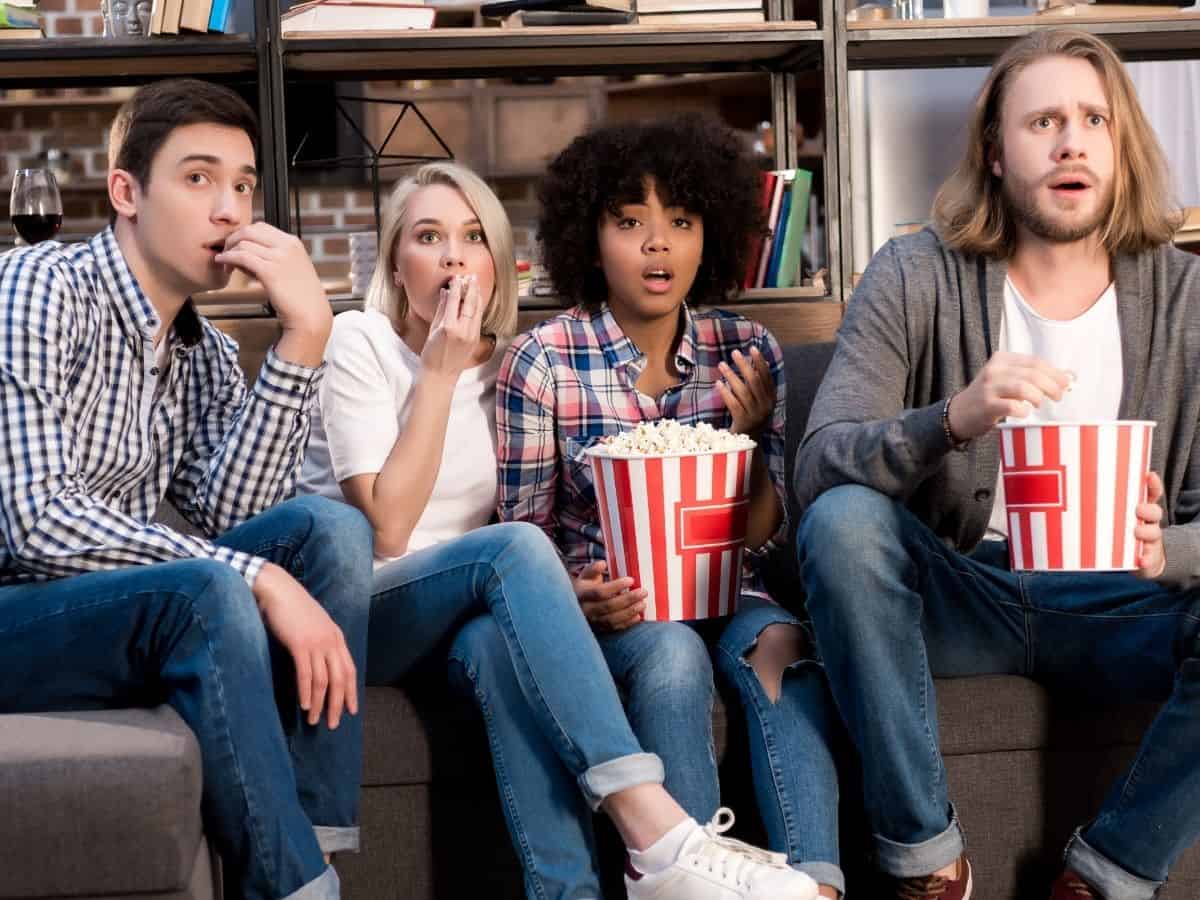 1. Outlander (on Netflix, Prime, and Starz)
If you like a man with an accent, this love story that takes place in Scotland is amazing. The story of Jamie and Claire rival that of Romeo and Juliet, in this historical fiction.
There's romance, action, adventure, and yes even a little bit of time travel.
Join Amazon Prime - Watch Thousands of Movies & TV Shows Anytime - Start Free Trial Now
2. The Witcher (on Netflix)
This fantasy action adventure is based off of the book series. There are three main characters: a witcher, a sorceress, and a princess.
All their lives become entangled in this thrilling story.
3. Cursed (on Netflix)
Witches, Merlin, and renaissance with a lot of adventures. A young fairy woman with witch powers escapes as her village burns up and her people killed.
She searches for help to hide from the Red paladins who want her dead, and a young Arthur helps her.
I'm not doing this show justice by summarizing it either. There are so many different twists and turns that makes this show addicting!
4. Carnival Row (on Prime)
This is a fantasy crime show where some fairies start getting murdered. An inspector with a secret of his own takes the case.
As he searches for answers, he develops a relationship with a fairy woman, who helps him.
5. The Mandalorian (on Disney +)
This spin-off of Star Wars is epic! As much action and adventure as the Star Wars, and a cute baby Yoda.
6. Frontier (on Netflix)
This historical fiction takes place in the Americas in the 1700s. A big fur trade company is the governing power, and one outlaw named Declan Harp is trying to change that.
He wants revenge after his former employer, Lord Benton (of that same fur company) killed his wife and son.
This action and adventure story will have you on edge to find out what happens next.
7. The Umbrella Academy (on Netflix)
Sci-fi action adventure got a whole lot better. This show is about a group of 7 kids who were all raised by their father. 6 of the 7 have super powers.
All had lives of their own, until their father dies. At the funeral, a lot of history gets stirred up...including a brother whom they thought had died many years back.
8. Warrior Nun (on Netflix)
A young quadriplegic woman who is almost 18 dies and ends up in a morgue. When a mysterious orange halo is hidden inside her, she is alive again and this time not paralyzed.
After a little bit of fun, she learns about an order of nuns who guard that very halo she has inside her.
9. Knightfall (on Netflix)
A group of knights go in search of the Holy Grail after their leader dies because of it.
Their is a hidden romance, action, and corruption at every turn.
10. The Spanish Princess (on Prime or Starz)
The Princess of Spain marries the King of England who dies shortly after their marriage. Determined to be queen, she lies about her maidenhood so that she can marry his younger brother who is now king.
This historical fiction has romance, scandals, heart break and everything else!
11. Virgin River (on Netflix)
A big city nurse moves to a small town for a job, but also to escape her sad past. Little does she know this small little town called Virgin River grows on her.
Including a handsome bar owner named Jack.
This show has different plot twists, surprise exes, and small town drama.
12. His Dark Materials (on HBO)
If you have ever seen the movie the Golden Compass, this is the tv show spinoff. Each episode is like a full length movie with amazing storylines and action.
For those of you who wished they would have made a Golden Compass 2, this tv series is for you!!
Season 3 was released in 2022 and it's a nail biter!
13. Poldark (on Prime)
Taking place in 1780s, it's about a young British man named Captain Ross Poldark.
After returning form the war in America, he finds his beloved engaged to his cousin.
His father is dead, and what's left of his inheritance is in shambles.
Losing the love of his life, he puts his mind to work trying to fix up his home, and the mine his father had once run.
Poldark first aired in 2015, and was based off of a popular novel by Winston Graham.
14. Perry Mason (on HBO max)
The new Perry Mason series on HBO tells the origin story on how he came to be a lawyer.
From private detective to fully fledged lawyer, this witty crime show is sure to captivate all audiences!
It came out in 2020 and there's a new season that will be release in 2023.
15. Women at War (on Netflix)
This French drama shows the lives of four separate women during World War 1 and how their lives intersect.
Each of them playing a huge impact to the war effort.